KIN by Kristine, Blogger Trendy Curvy Launches Clothing Line
Plus-size fashion blogger Kristine Thompson just launched her own plus-size women clothing line called KIN by Kristine. Kristine Thompson is the fashion blogger behind the blog Trendy Curvy. She started blogging in September 2013, and since then she has been serving plus size outfit inspiration. I had to talk about this collection because her style is always chic and classy.
In recent times, plus-size women are pushing the fashion world to recognize we also exist. From brand collaborations like that of Sarah Rae Vargas and Fashion to Figure to clothing line launches like this one.
About KIN by Kristine
According to Kristine
Well KIN means family and that's exactly what I want this brand to feel like. I very much have an online family with TrendyCurvy so I would love for that same community to transfer over into this clothing line. But also, KIN is an acronym. The "K" is for me, Kristine, the "I" is for my mother whose name is Iris and the "N" stands for my sister Nicole. A literal representation of family and fashion.
What Inspired This Collection
Fall is my favorite time of year when it comes to fashion. I wanted to create pieces that were classic but that also were as vibrant and bold as the Fall color palette.
For this first collection, Kristine gives us 7 different styles to start, some coming in different colors. For the price point,
I've really tried to keep my items as affordable as possible, keeping in mind that KIN is not a fast fashion brand. In addition, the clothes are designed and manufactured in the USA. There is no item over $80 and there are items as low as $36.
Wrap Jumpsuit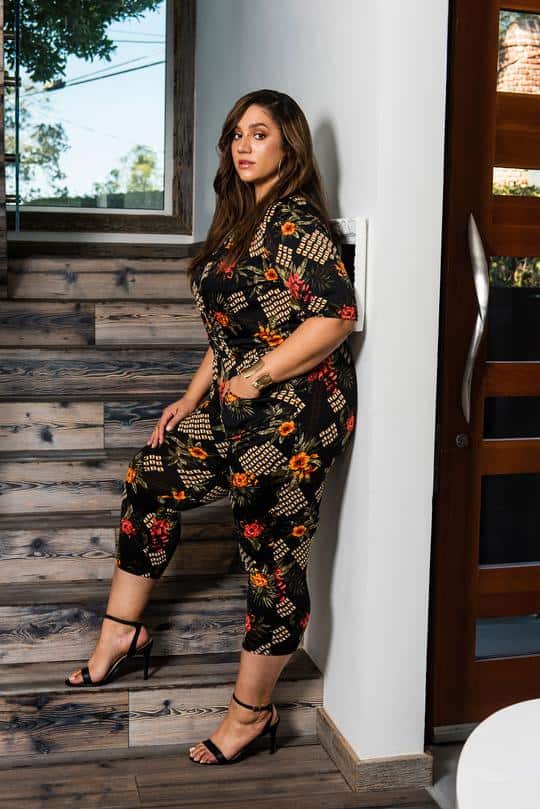 Mustard & Plum Colorblock Dress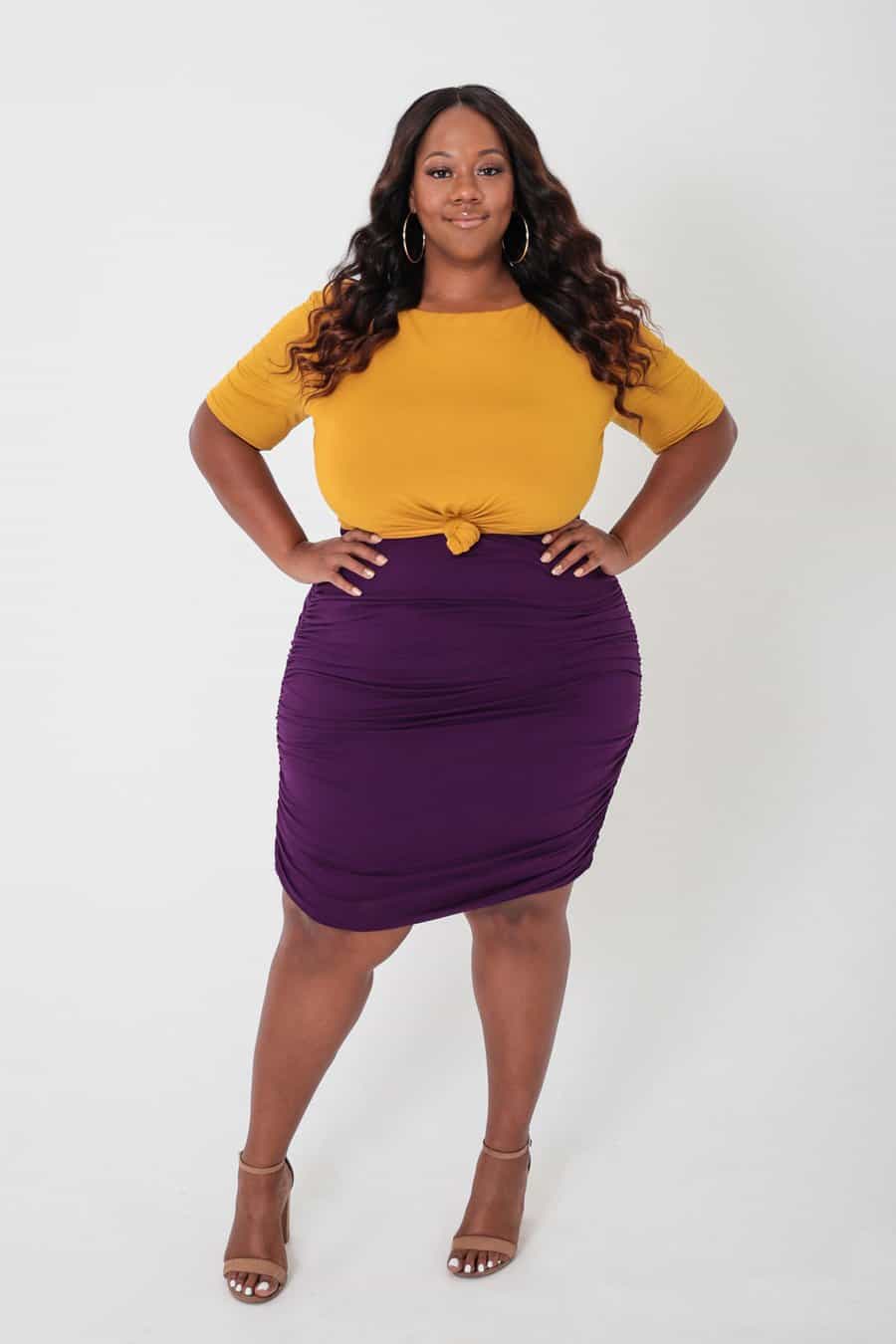 Burgundy Overlay Skirt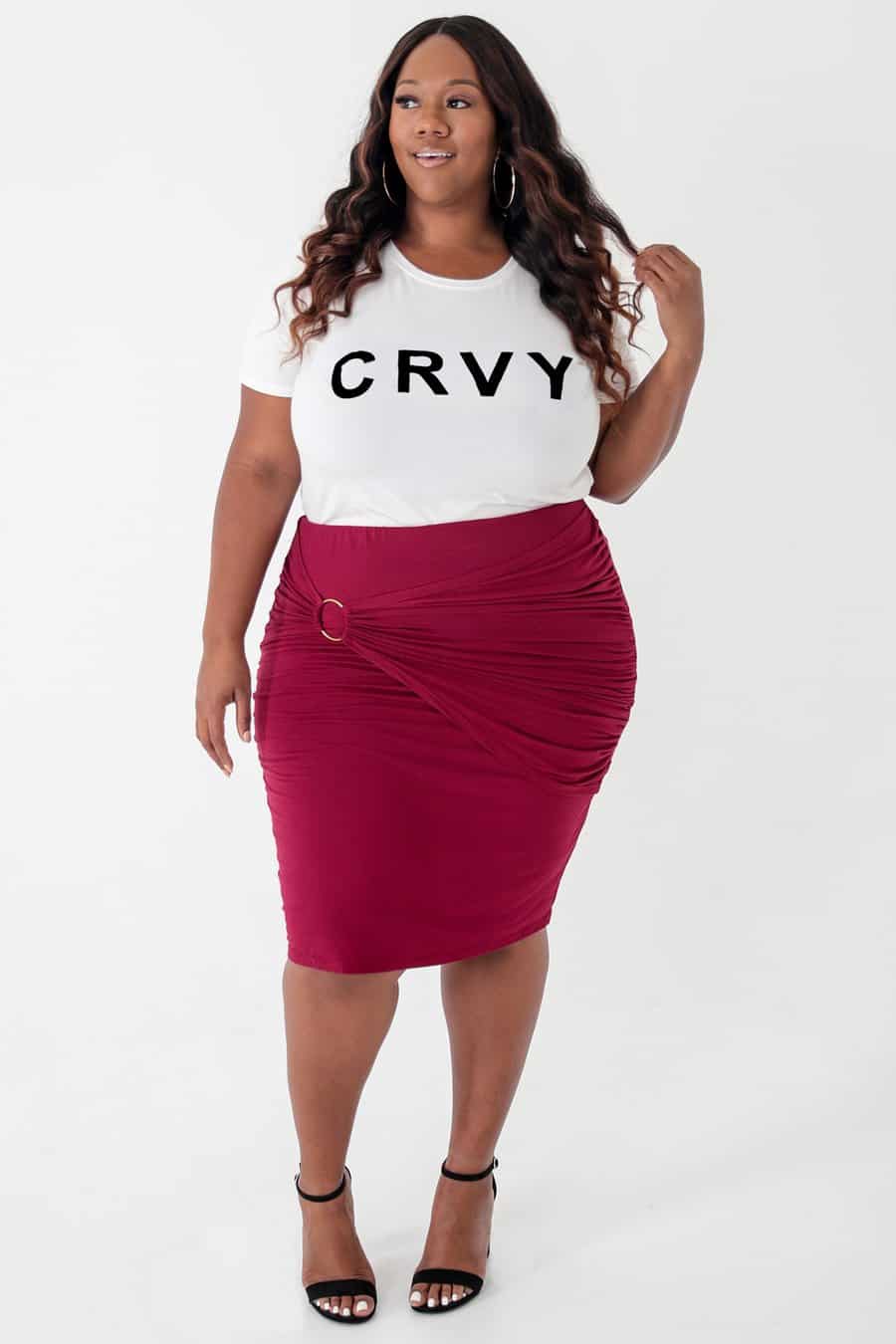 Tea Leaf & Olive Colorblock Dress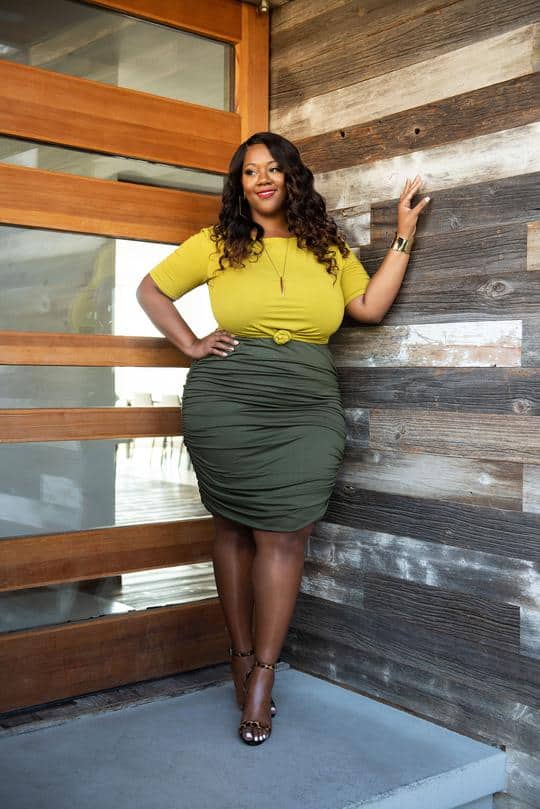 White Curved Hem CRVY Tee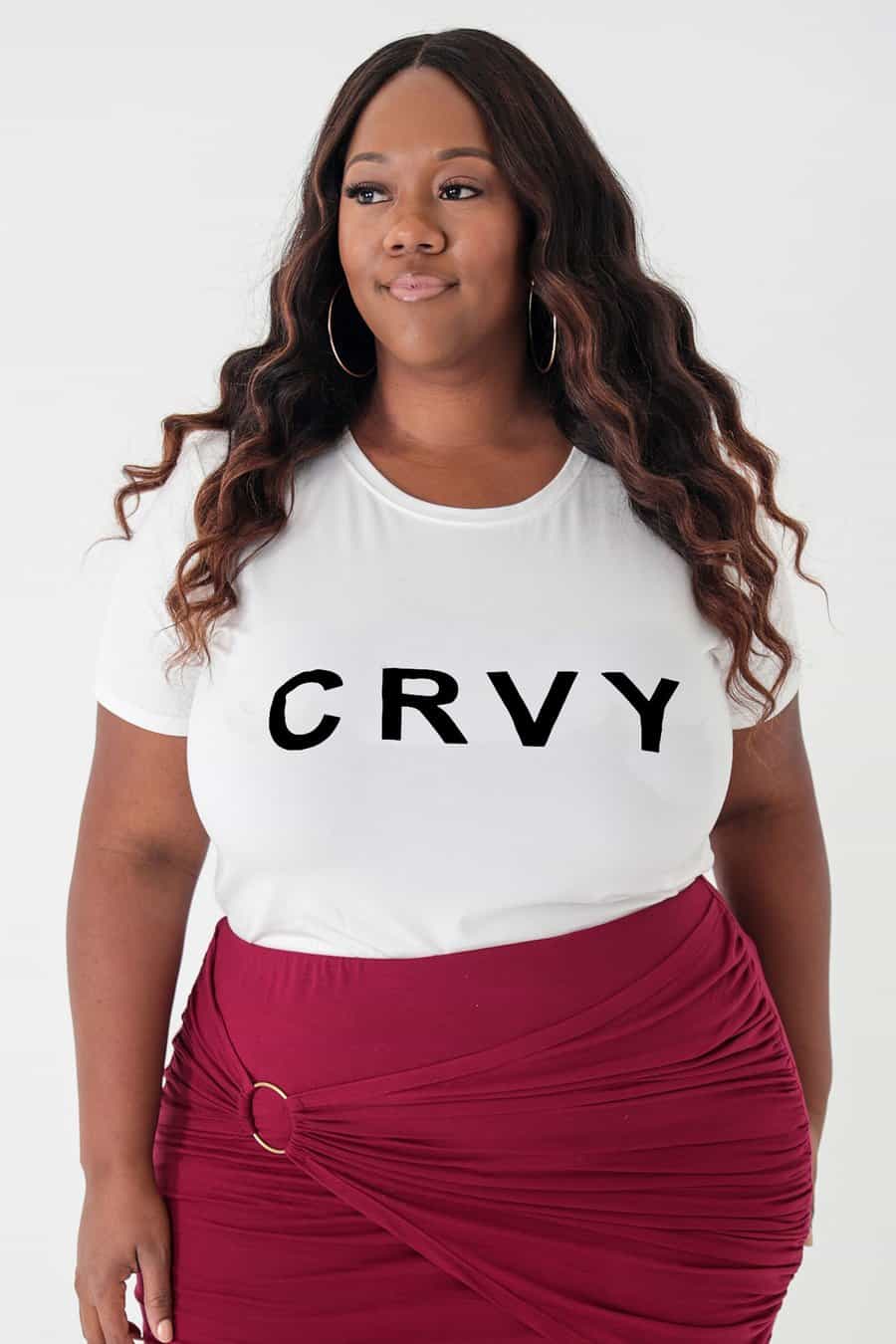 Cheetah Jacquard Trumpet Skirt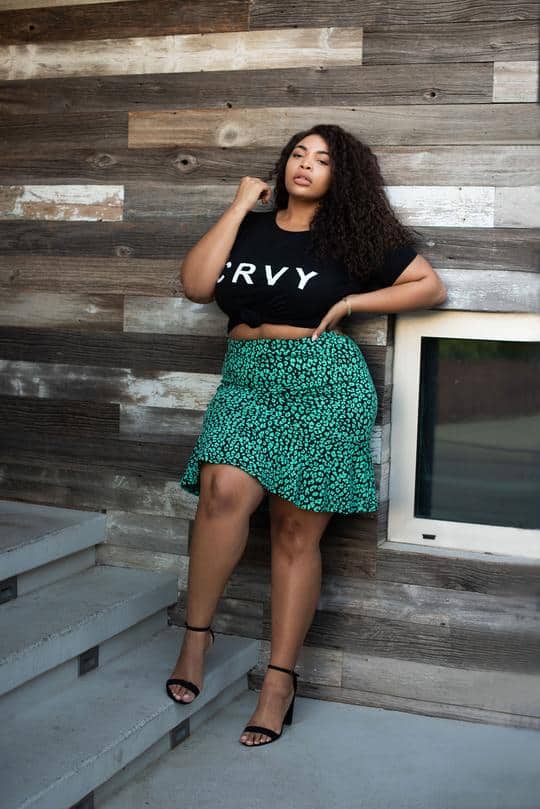 Black Curved Hem CRVY Tee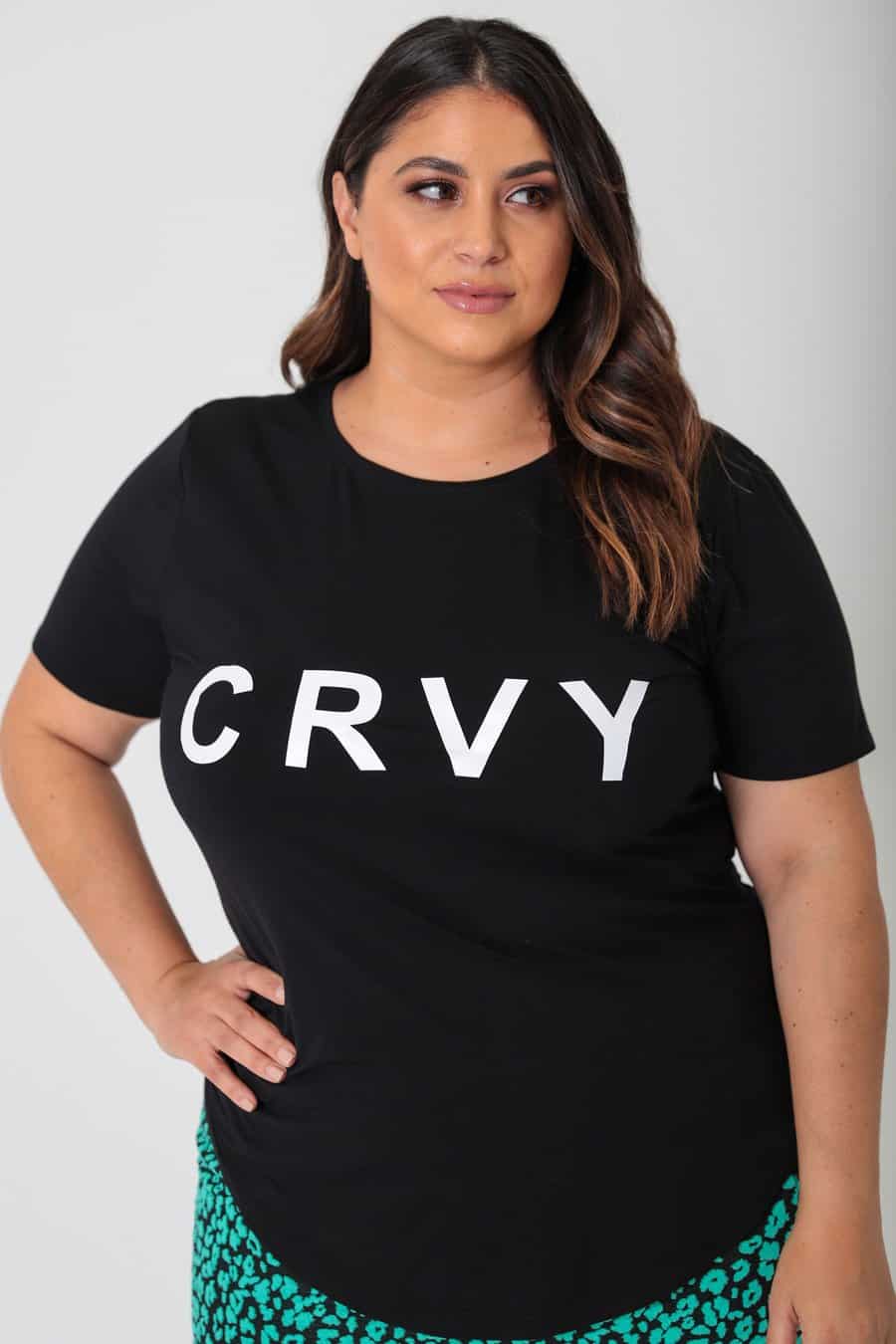 Multi-Color Maxi Dress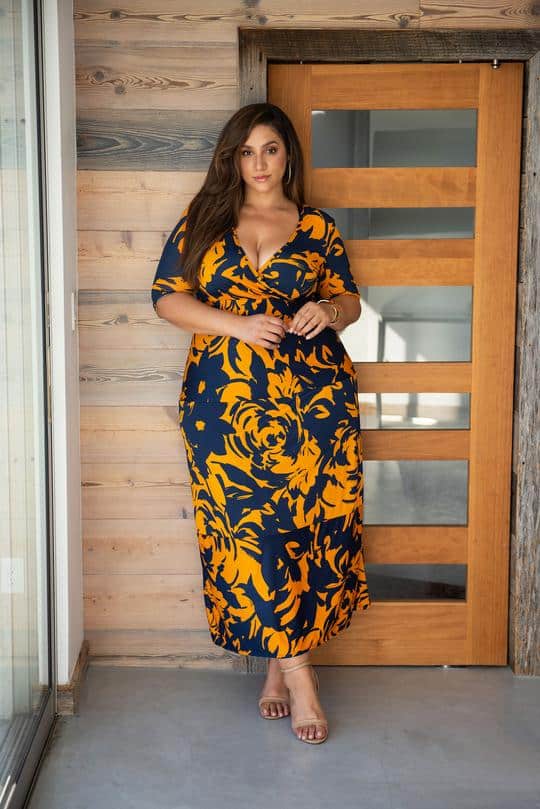 Olive Overlay Skirt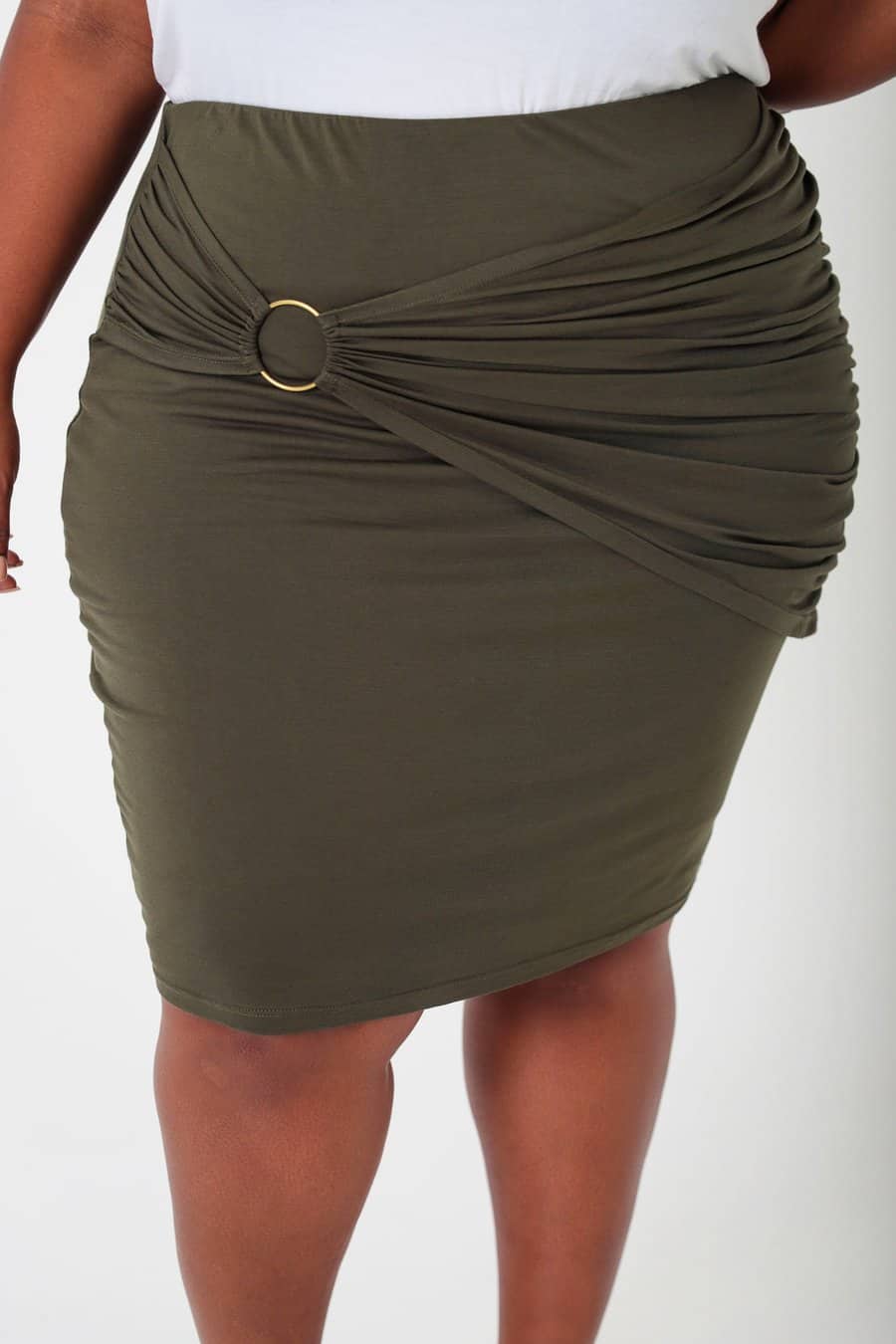 Mustard Classic Blazer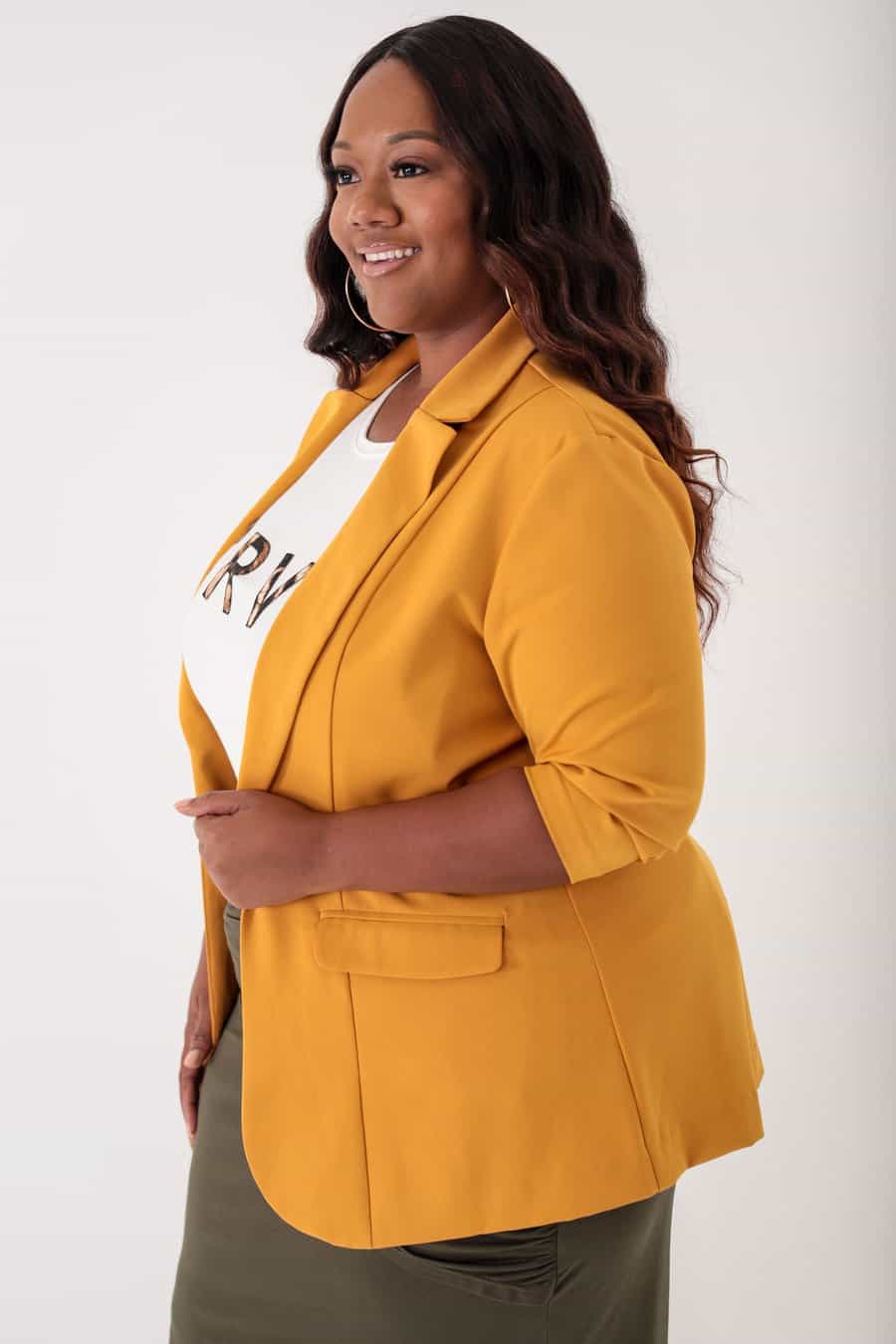 You can check for The Collection here
What is your favorite piece?