Gather here nail lovers I have got 25 nude coffin nails that are insanely pretty and will look good on anyone. So as we know coffin nails are super trendy and they always look cute.
So if you don't know what coffin nails are, they are, also known as ballerina's nails. They're named for either the angular shape of a coffin or the flat toe of a ballerina's slipper. They have a tight C-curve, tapered sides, and a straight free edge.
Coffin nails shape is always stylish and makes a statement, you can also use it any nail art or colour. However nude coffin nails always look amazing, whether for high function events or casual activities. You can never go wrong with nude colour nails plus they can be worn all year round.
So let us dive into the 25 nude coffin nails that are super cute.
50 Nude Coffin Nails That Are Insanely Pretty
1. Chestnut Nude Press On Nails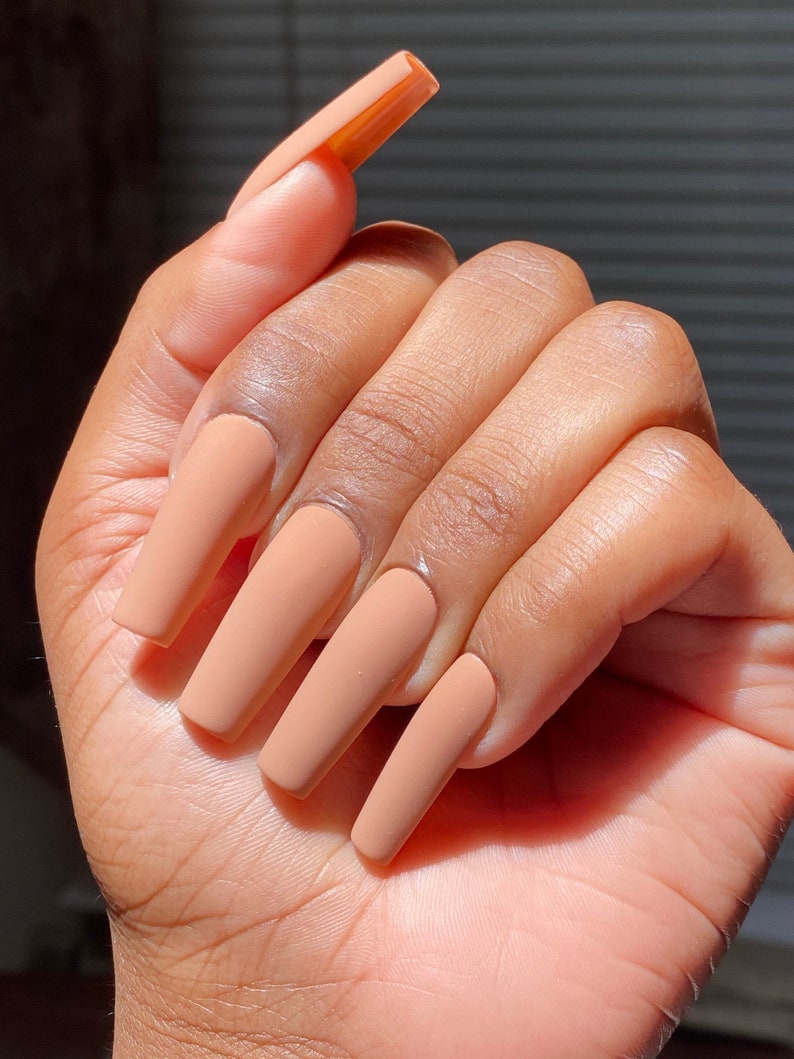 This is a pretty nude coffin nail, if you love long coffin nails then this is a cute one. I love that it is a solid colour.
2. Nude Coffin Press on Nails with Glitter Shine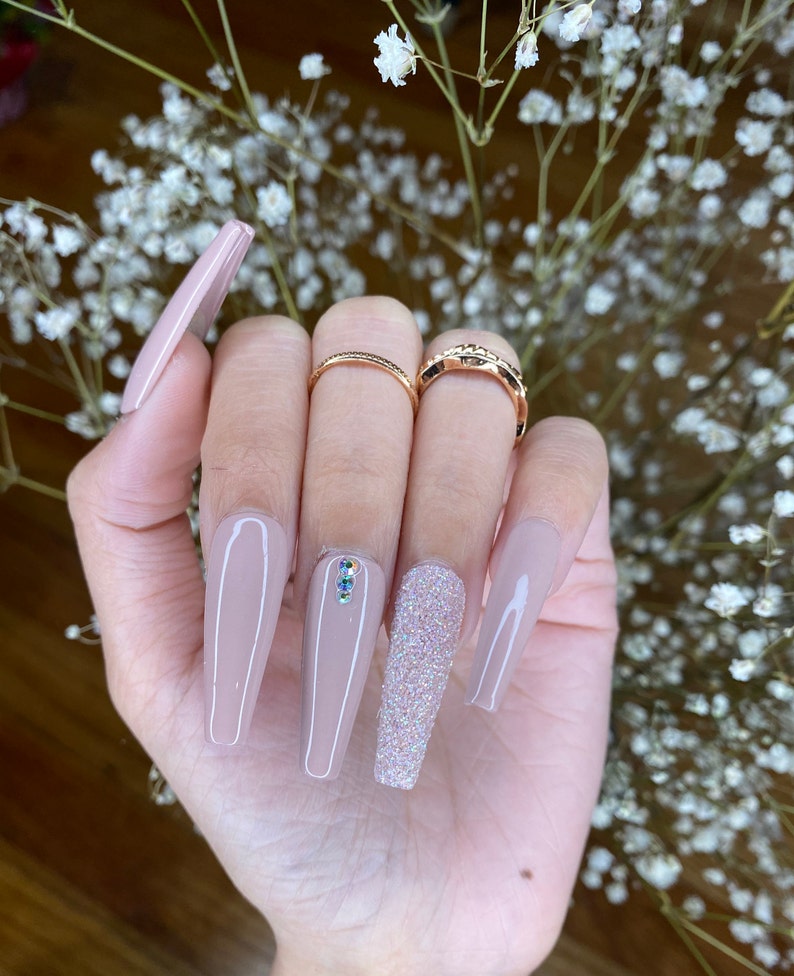 Every nail looks better with glitters and this nude coffin nail is not an expectation. The glitters and small rhinestones just make the nude nails look super cute.
3. Nude and White Coffin Nails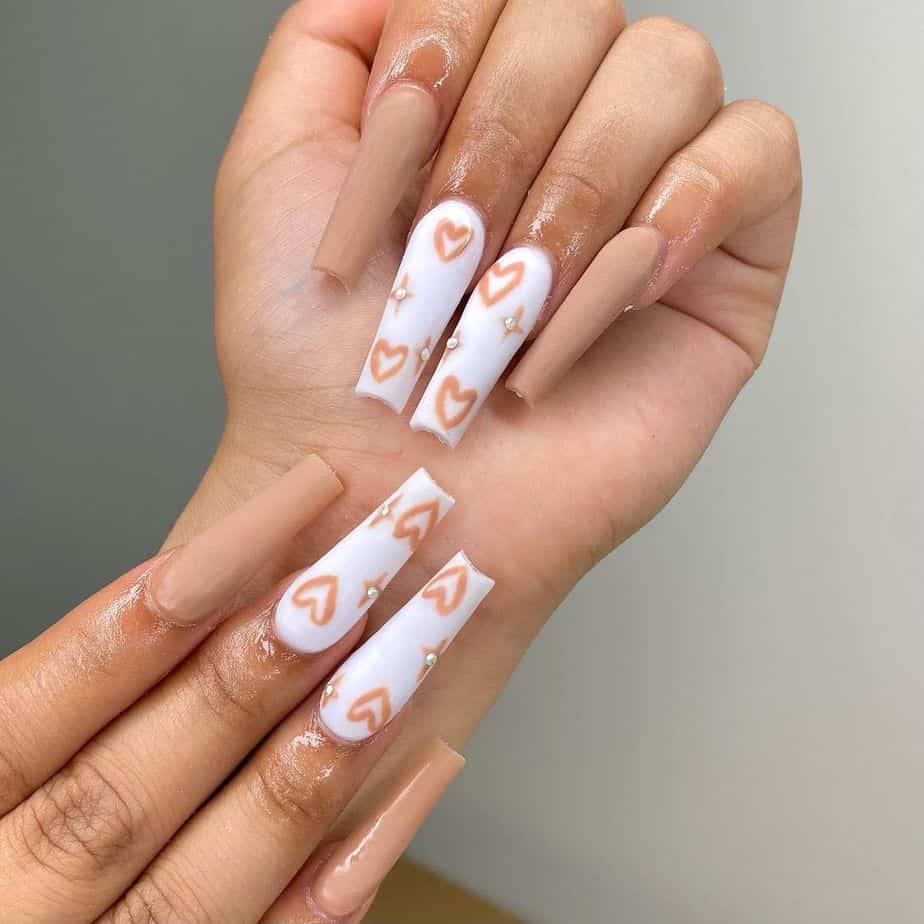 Nude and white coffin nails always look cute, I love the nude hearts on the white.
4. Nude and Foil Coffin Nails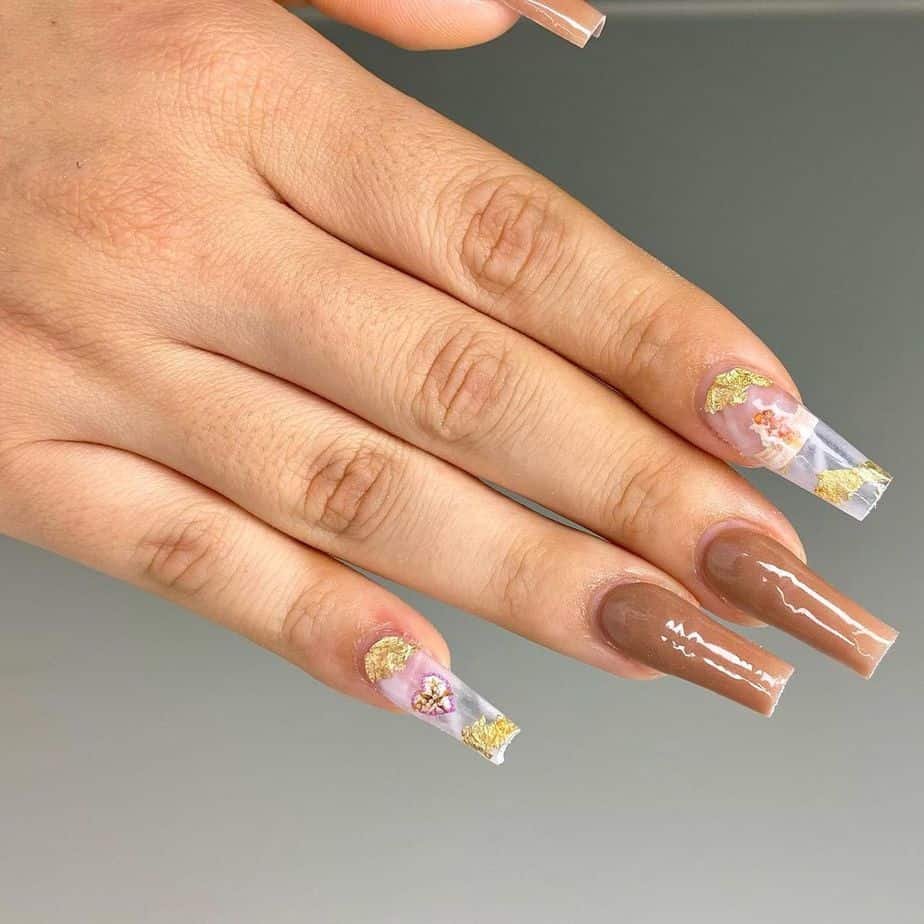 Another cute nude coffin nail design, the gold foil makes it really pretty.
5. Solid Nude Coffin Nails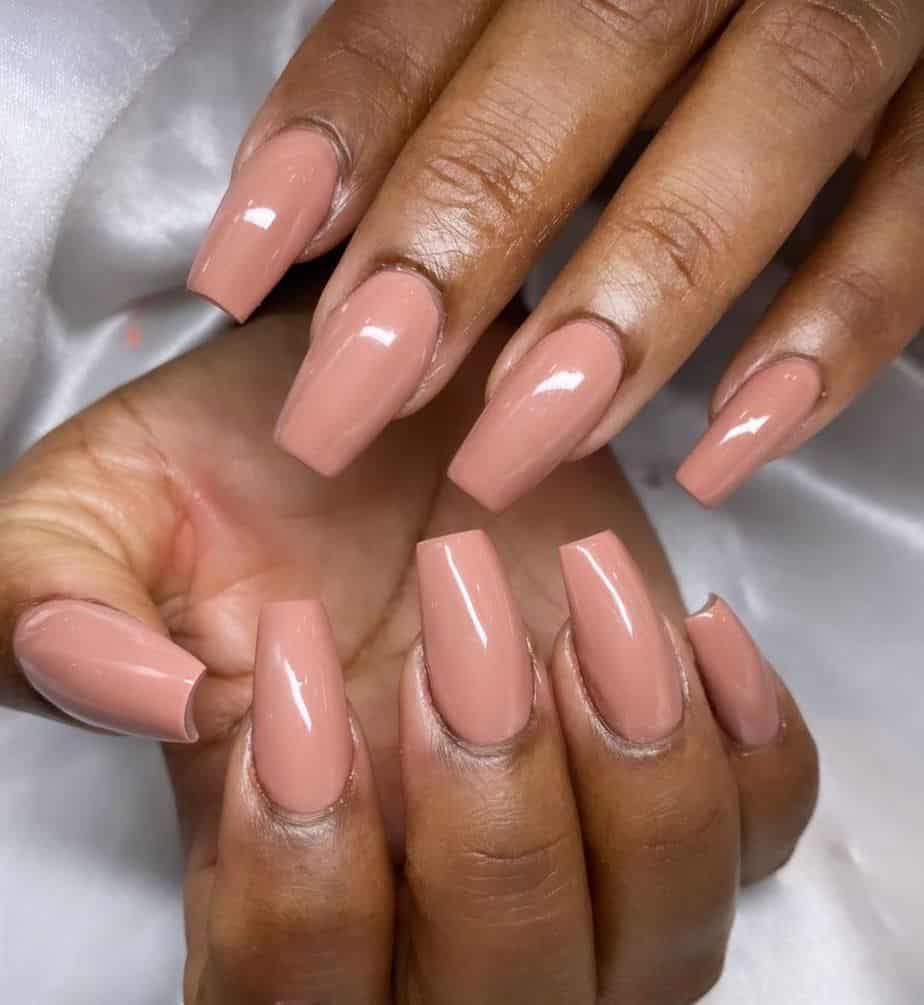 6. Cow Print Press on Nails Nude Coffin Nails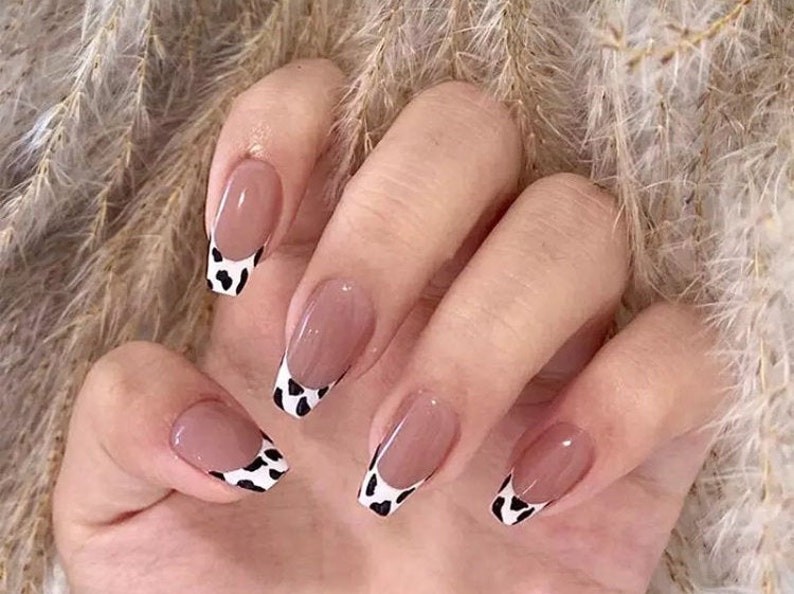 7. Blue and White Swirl Nude Coffin Nails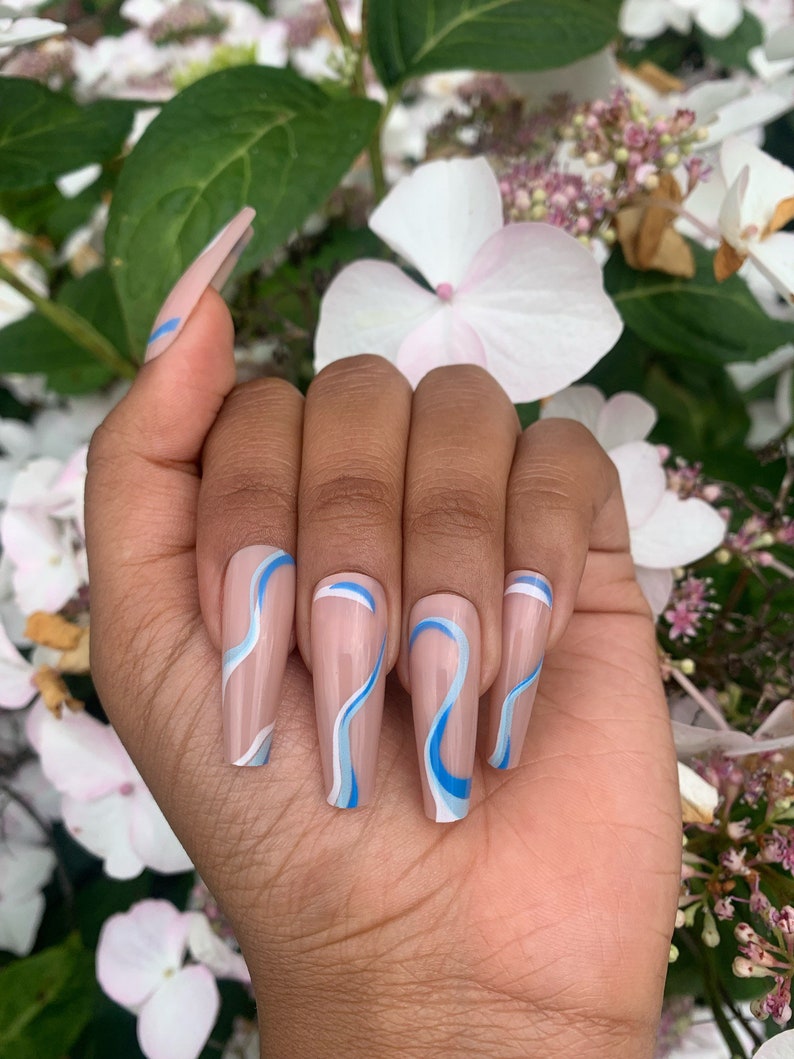 8. Nude Cloud Long Coffin Nails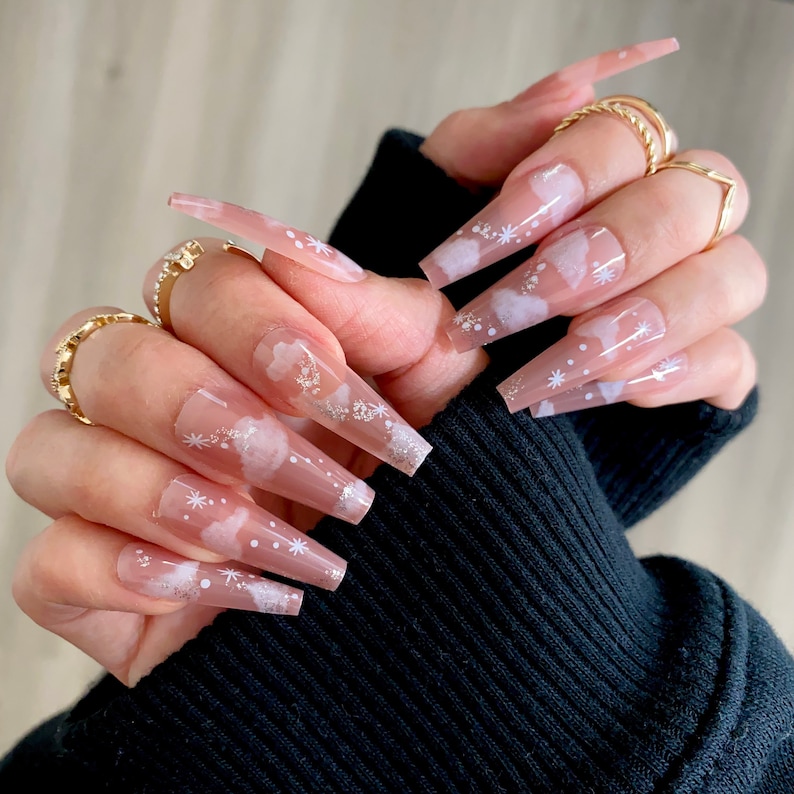 9. Pink French V-Shape Long Coffin Nails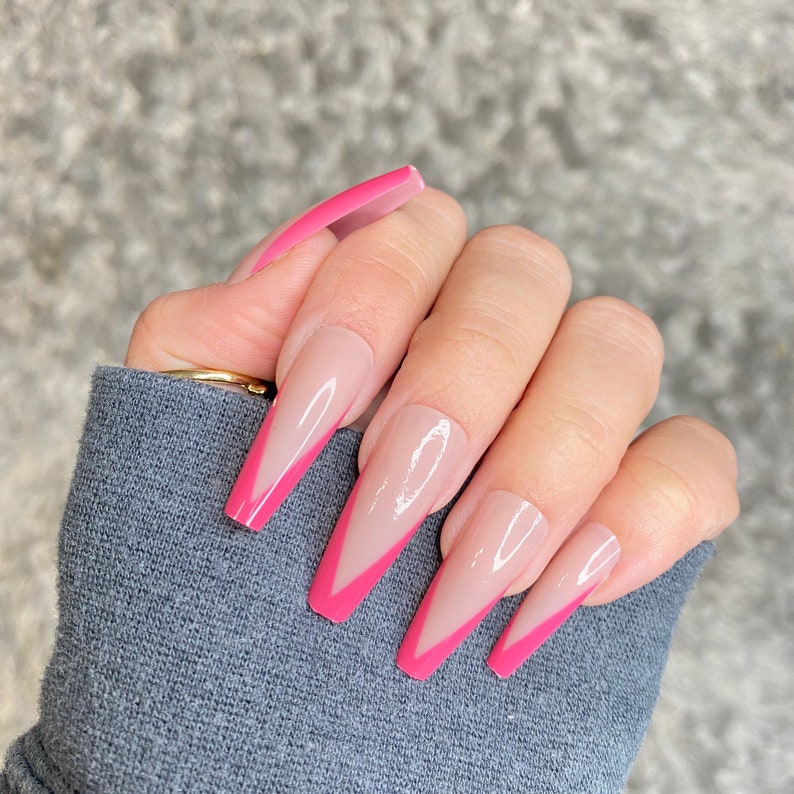 10. Nude Coffin Nails With a Little Something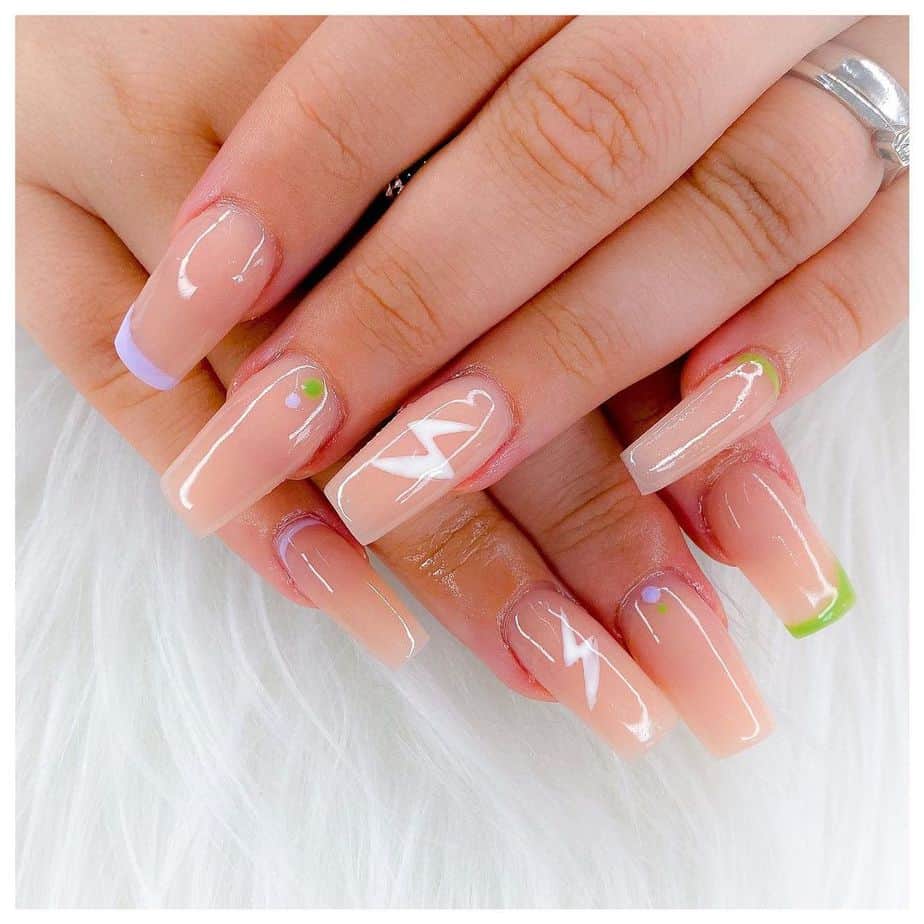 11. Moroccan Nights Nude Coffin Nails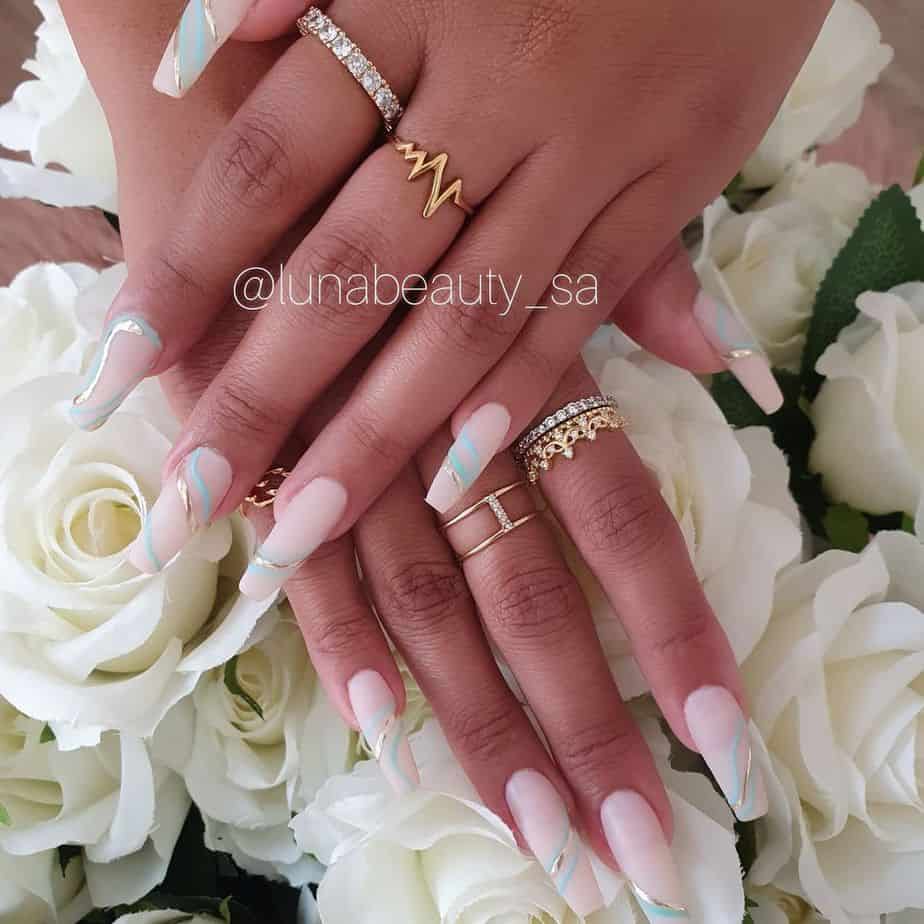 12. Sandy Brown with Gold Flakes Nude Coffin Nails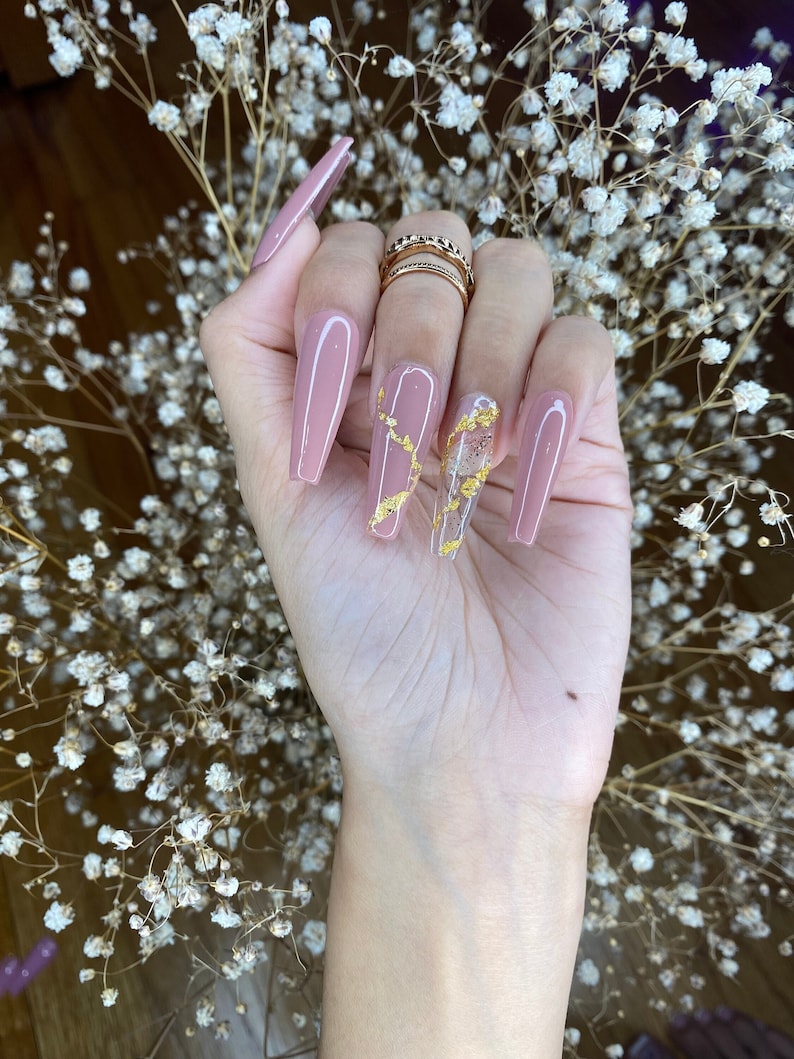 13. Brown Nude Abstract Swirl Matte Coffin Nails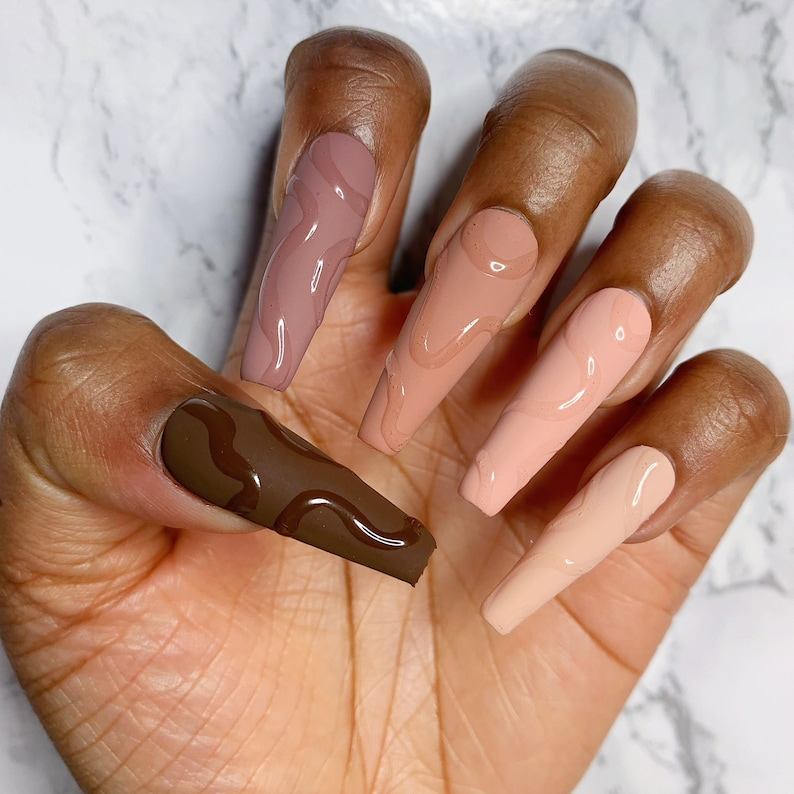 14. Black V cut Nude French Coffin Nails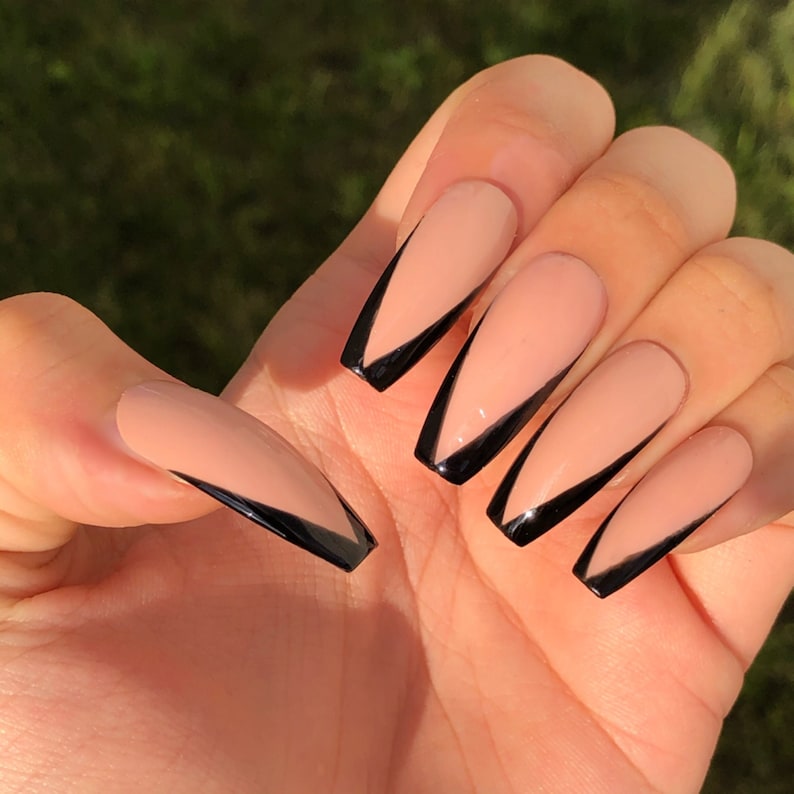 15. Elegant Nude Coffin Nails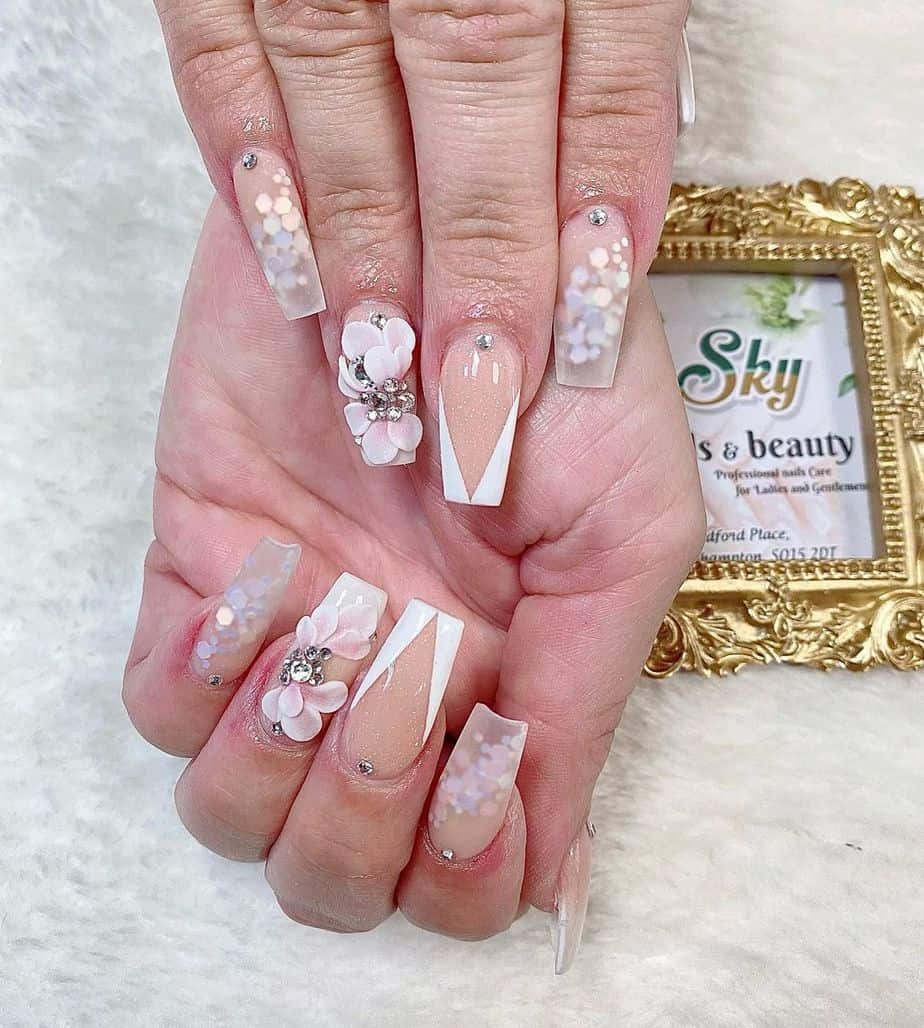 16. Shades of Nudes Coffin Nails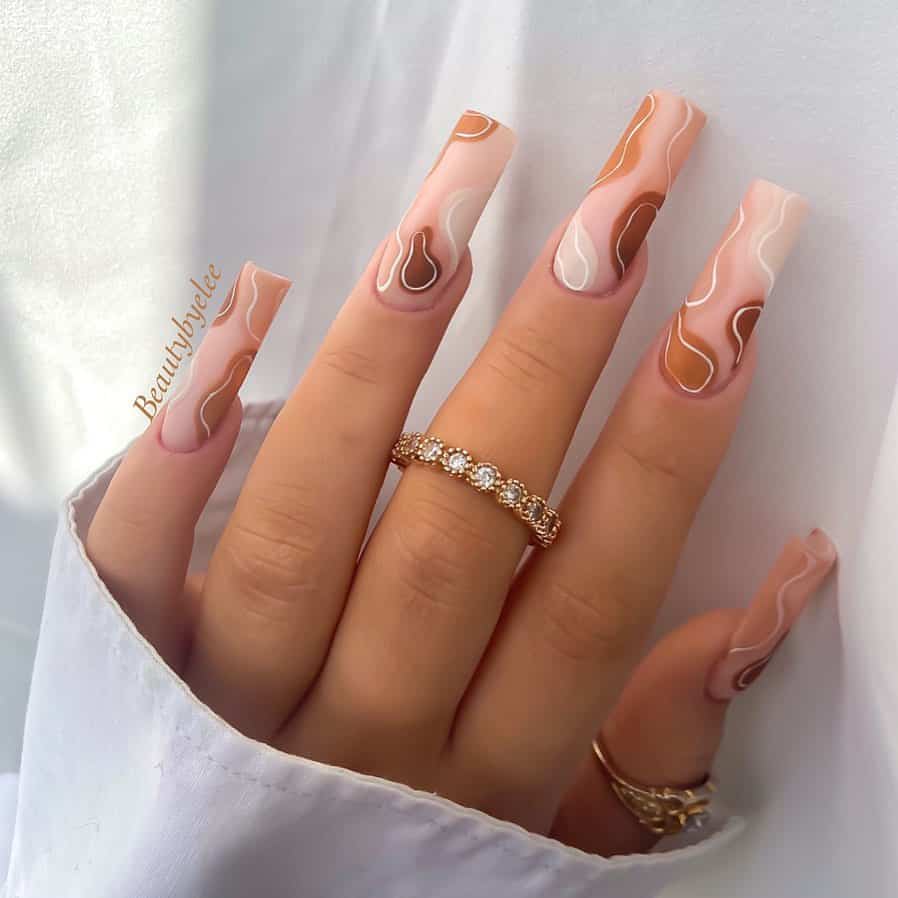 17. Matte Nude Coffin Nails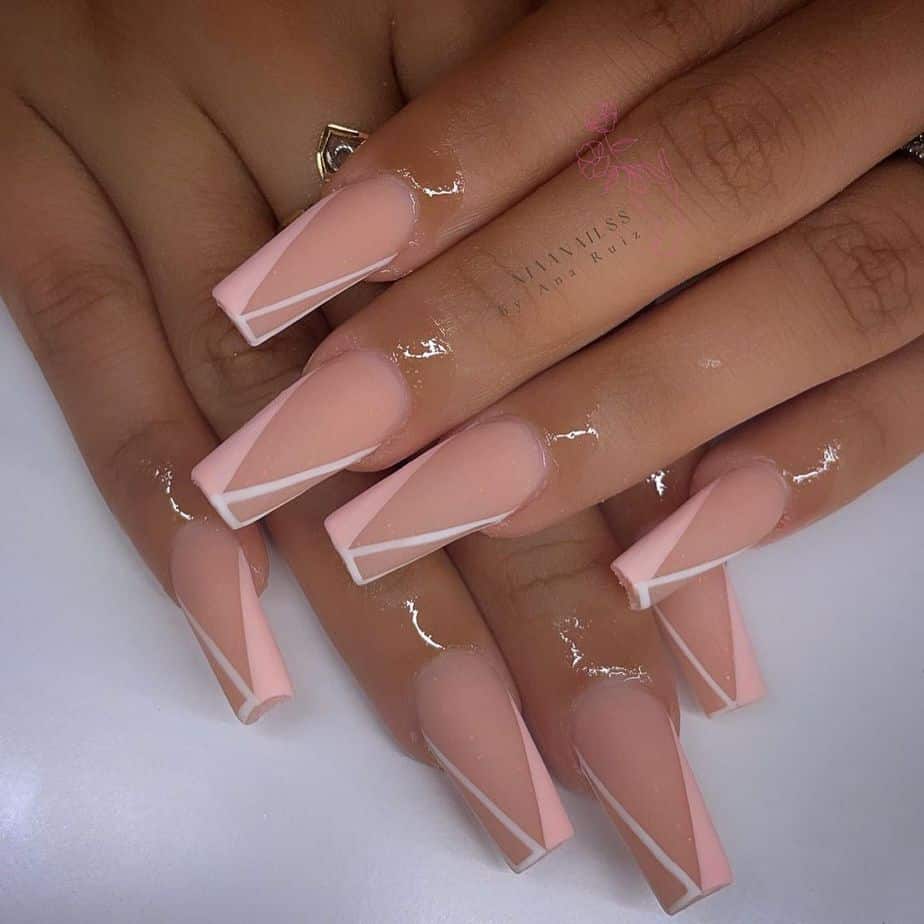 18. Nude Brown Coffin Nails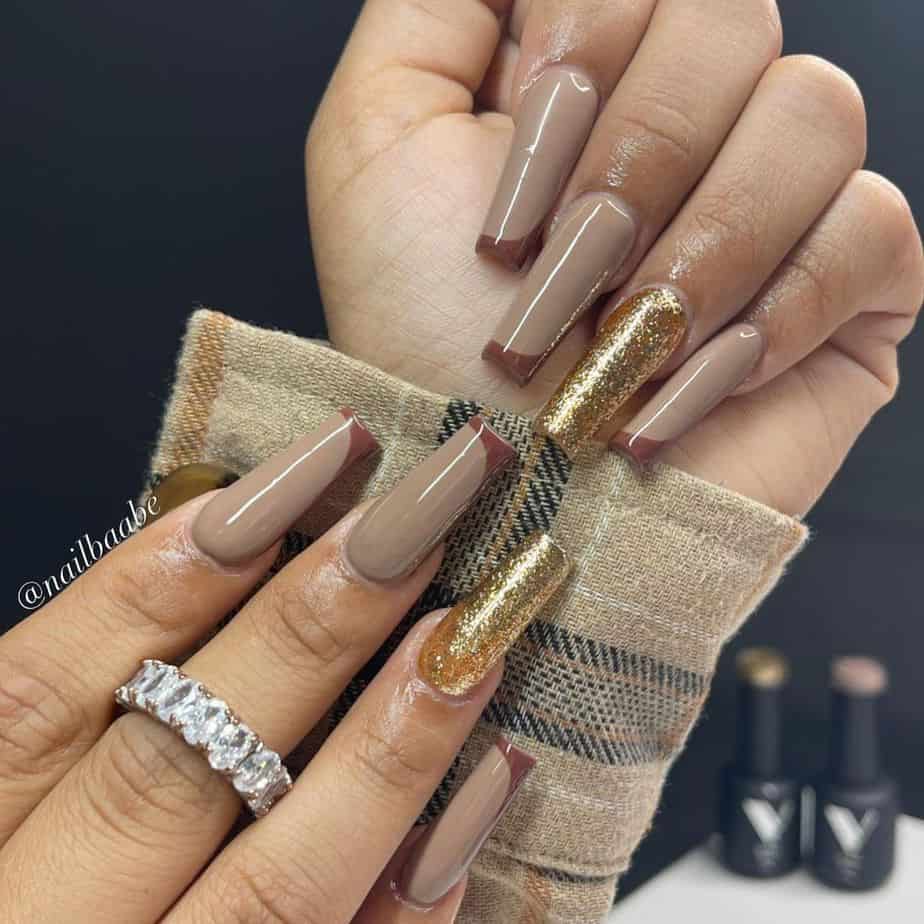 19. Nude Flower Coffin Nails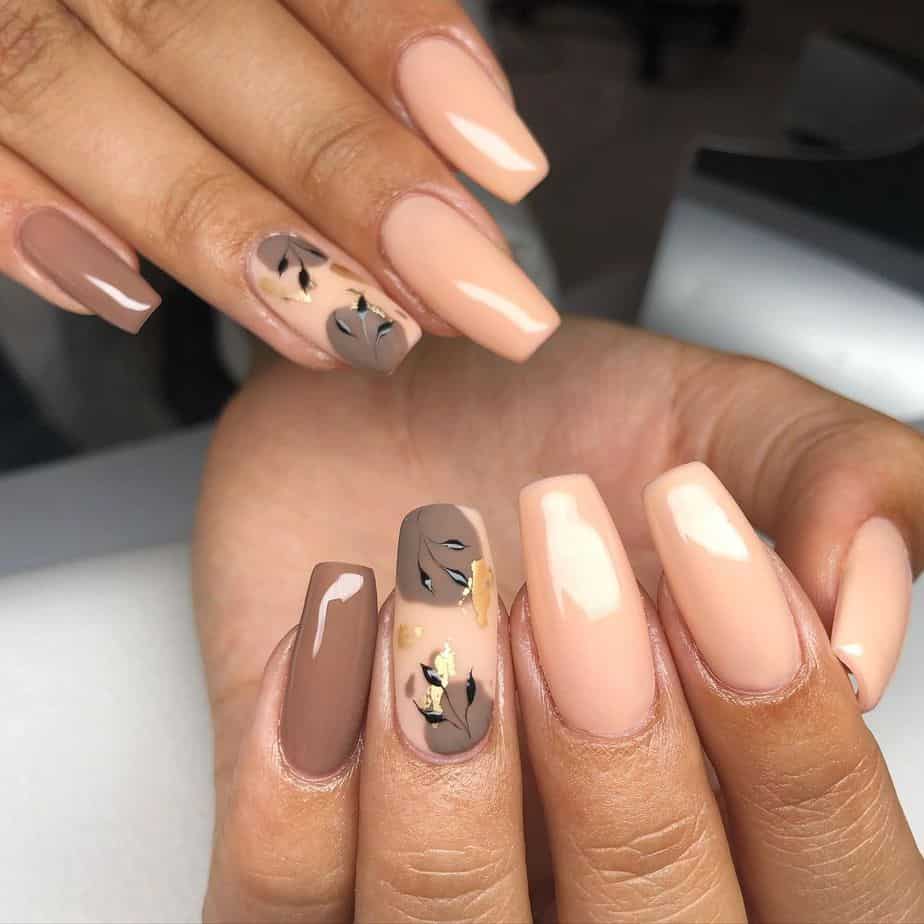 20. Nude Butterfly Coffin Nails Design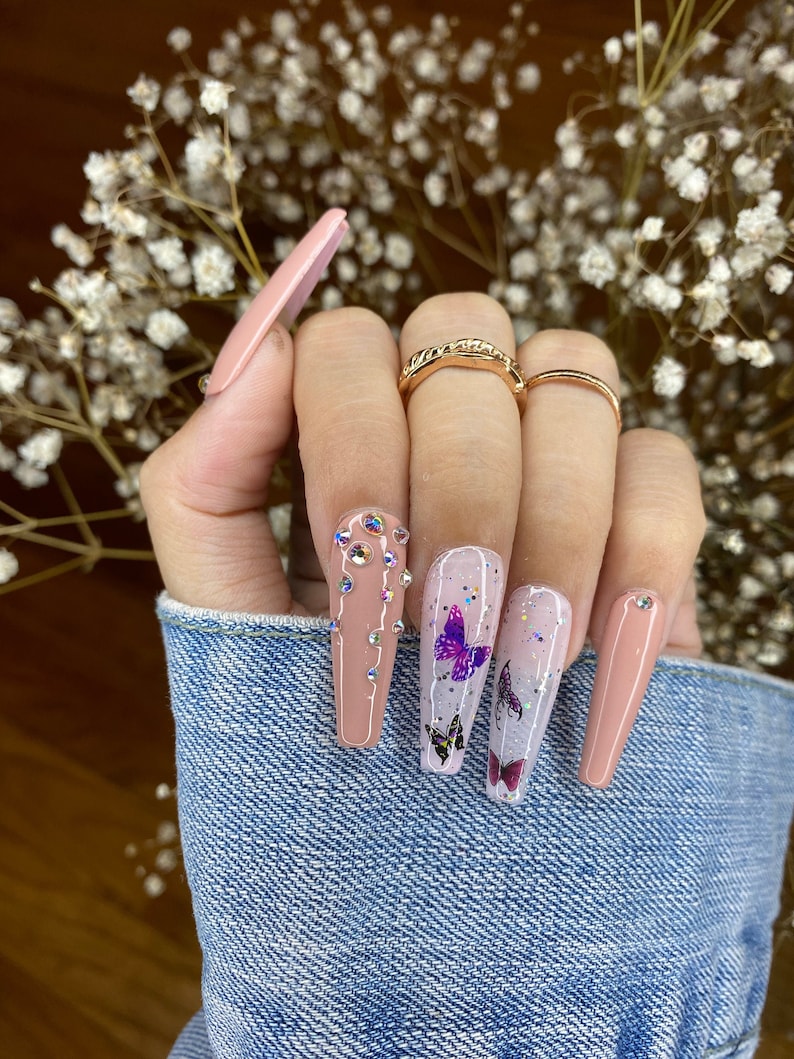 21. Long Coffin French White nude Matte Nails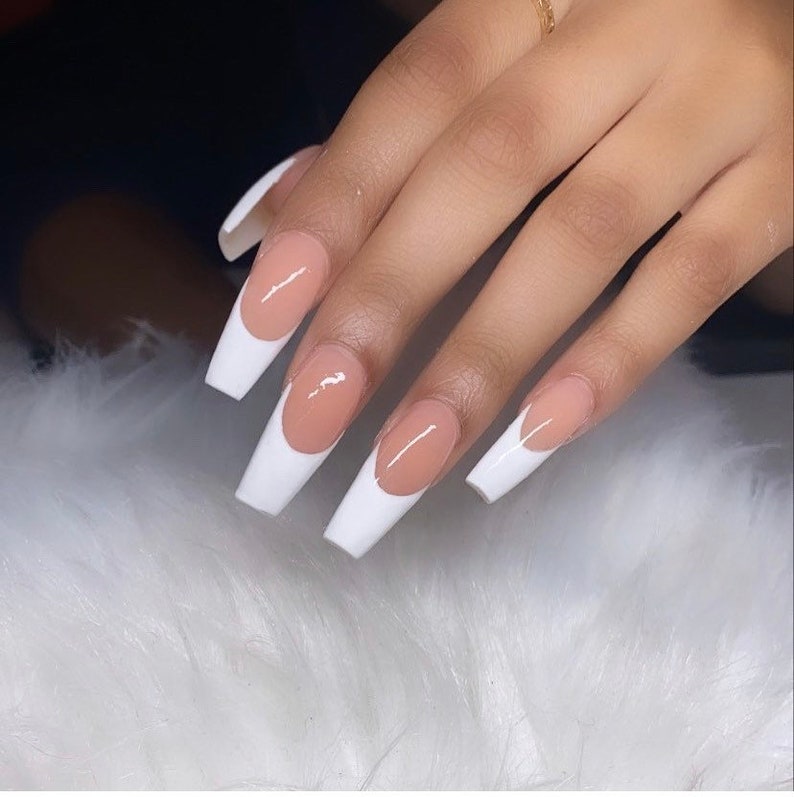 22. Nude 3D Coffin Nails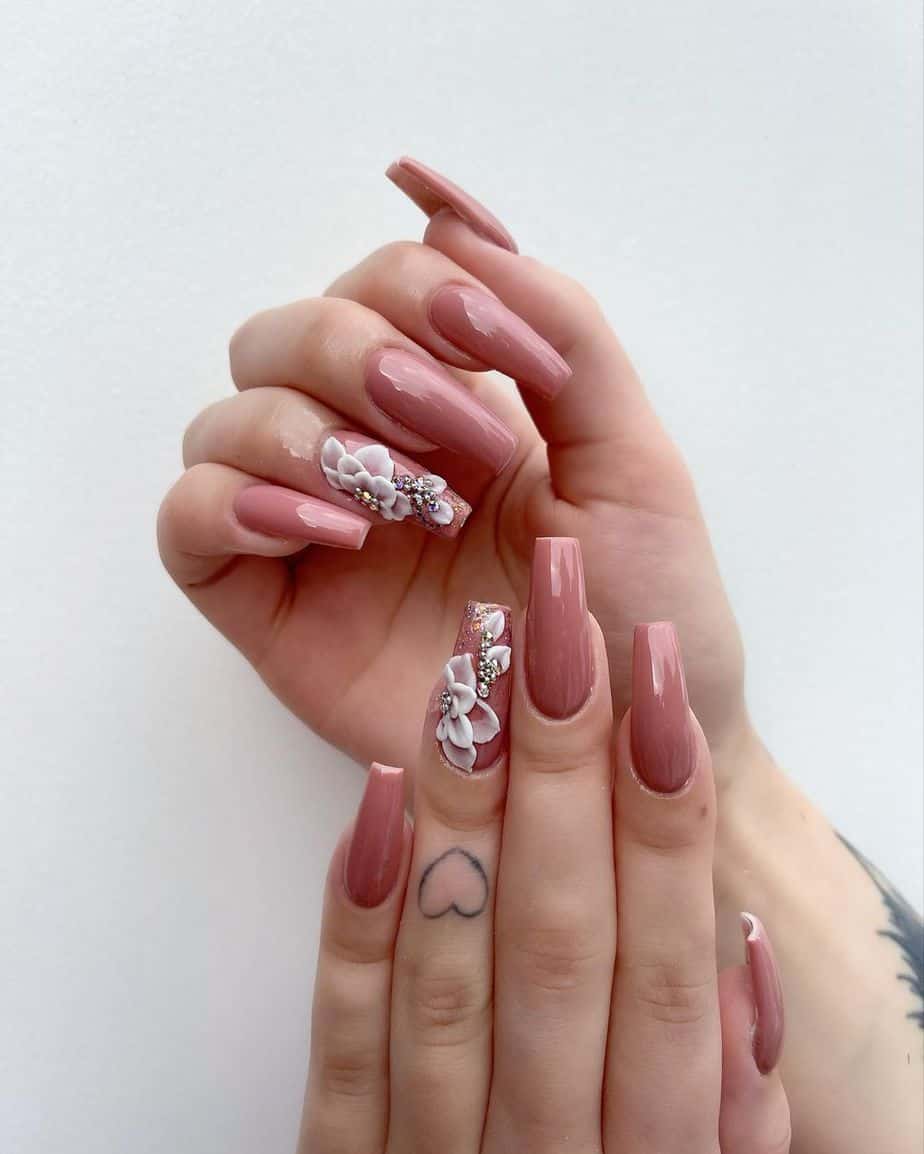 23. The Perfect Nude Coffin Nails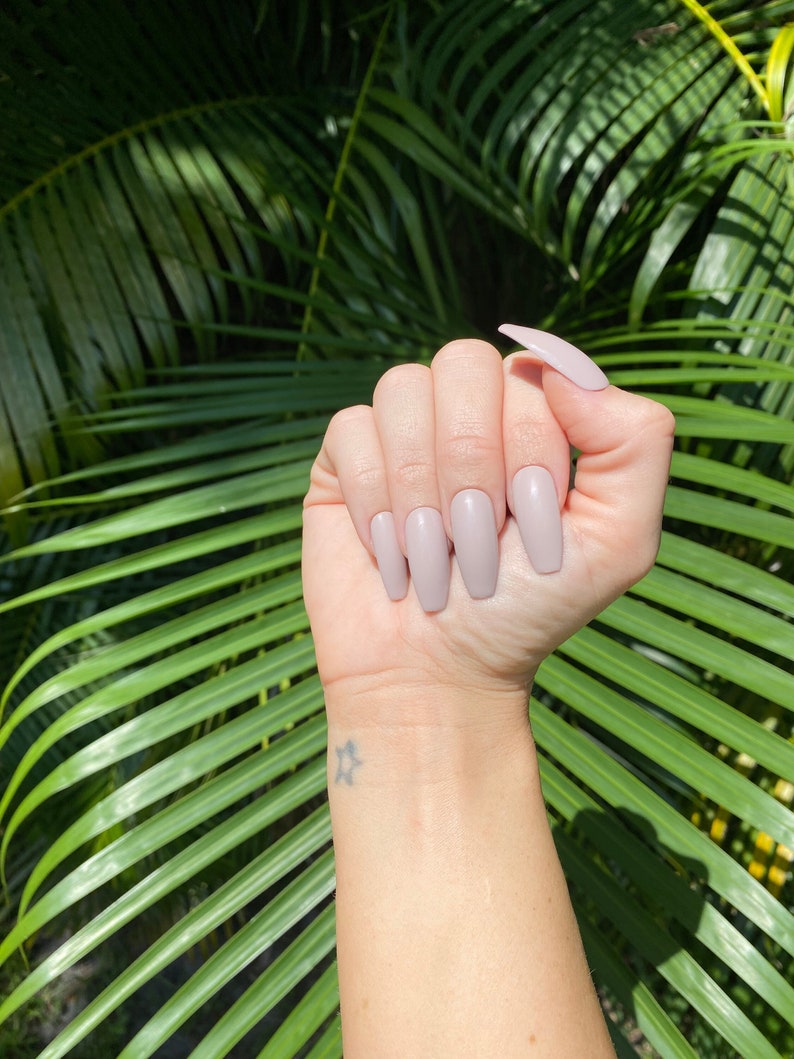 24. Nude Coffin Press on Nails with Glitter Shine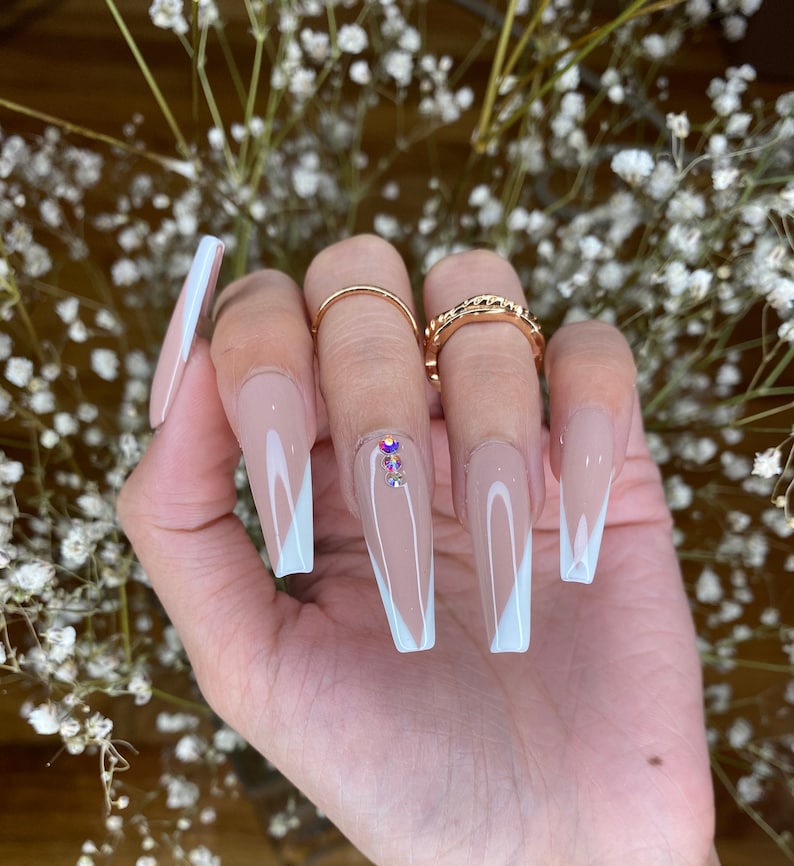 25. Nude Ombre Coffin Nails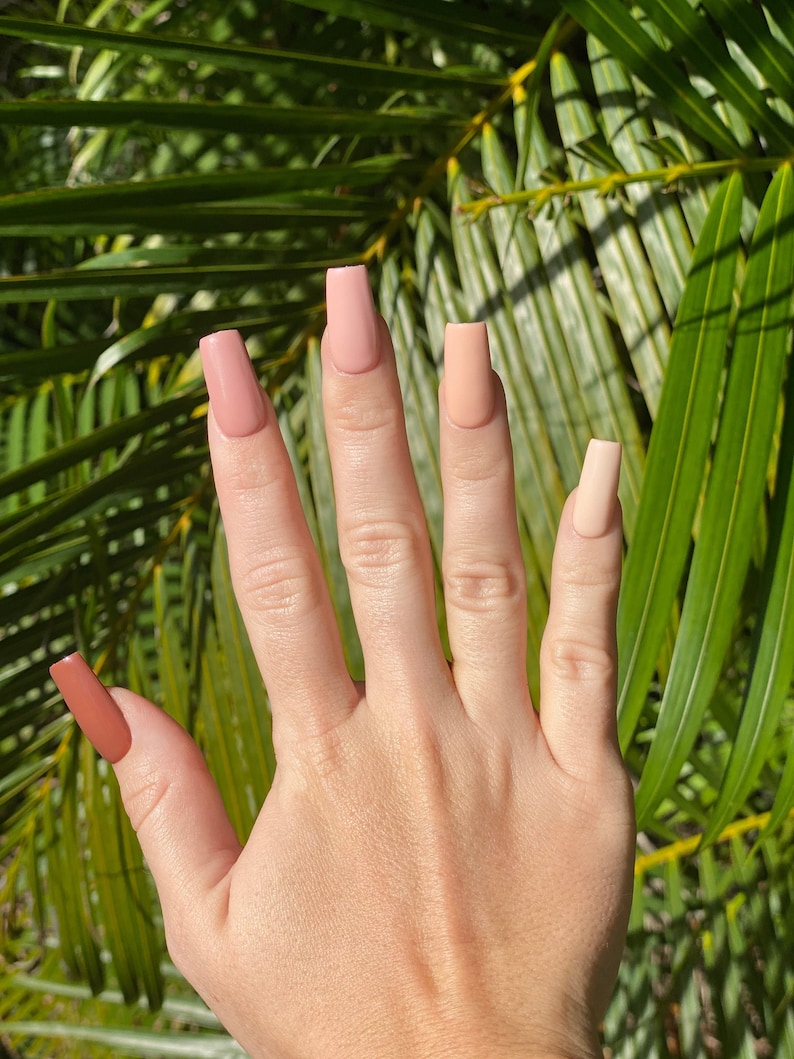 There we have it the 25 beautiful nude coffin nails you can rock all year. So tell me which is your favourite in the comments section.
MORE NAILS POSTS TO CHECK OUT