If you are looking for easy, simple, or last-minute Halloween makeup ideas to try, then here are 20+ easy Halloween makeup ideas.
Yes, it is time to play dress up, who does not like Halloween, if not for anything the parties. So while we play dress-up, outside our outfits our makeup plays a key role in defining our characters. There are lots of beautiful creations every Halloween and I get it everyone wants to show how creative they are.
However, for beginners to makeup or those that are not super talented with makeup don't give up. There are still some easy Halloween makeup ideas that will be like you but in the effort. So let's dive in without wasting time.
20+ Easy Halloween Makeup Ideas
Witch Halloween Makeup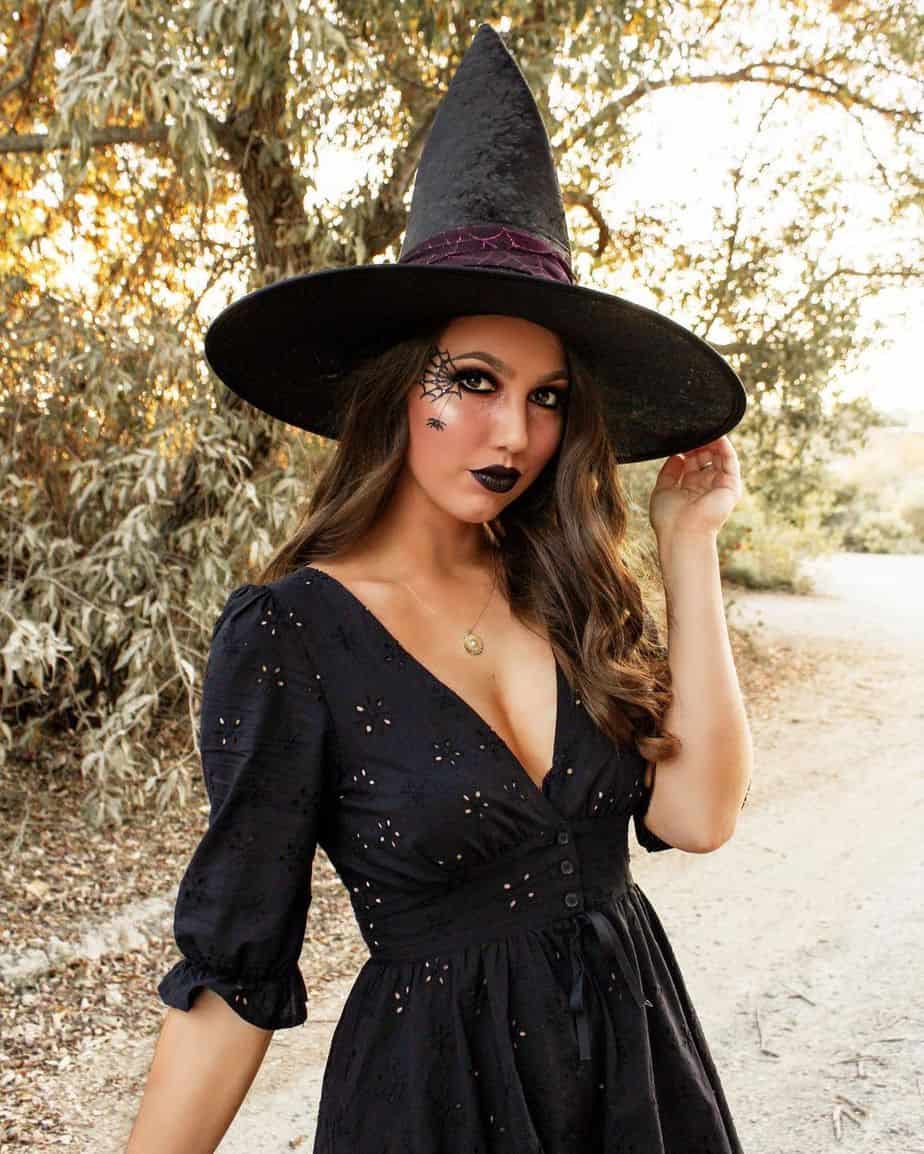 This witch Halloween makeup idea is very easy, all you need is to do your makeup normal but with your eyes, you will use a black eyeshadow. You will also need to draw the spider web with a black liner then use black lipstick.
Glitter Tears Halloween Makeup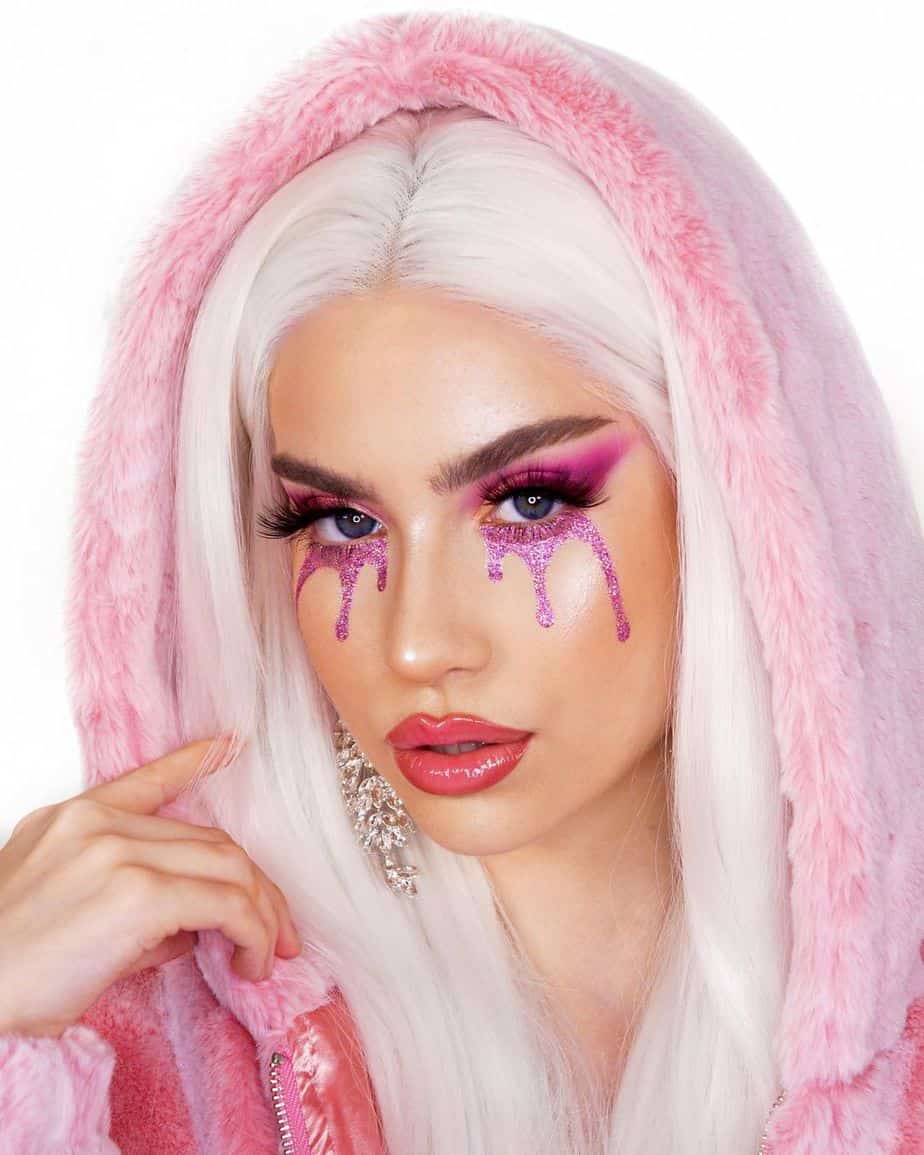 This Halloween makeup is so simple all you need is an eyeshadow that matches any glitter of your choice.
Reindeer Halloween Makeup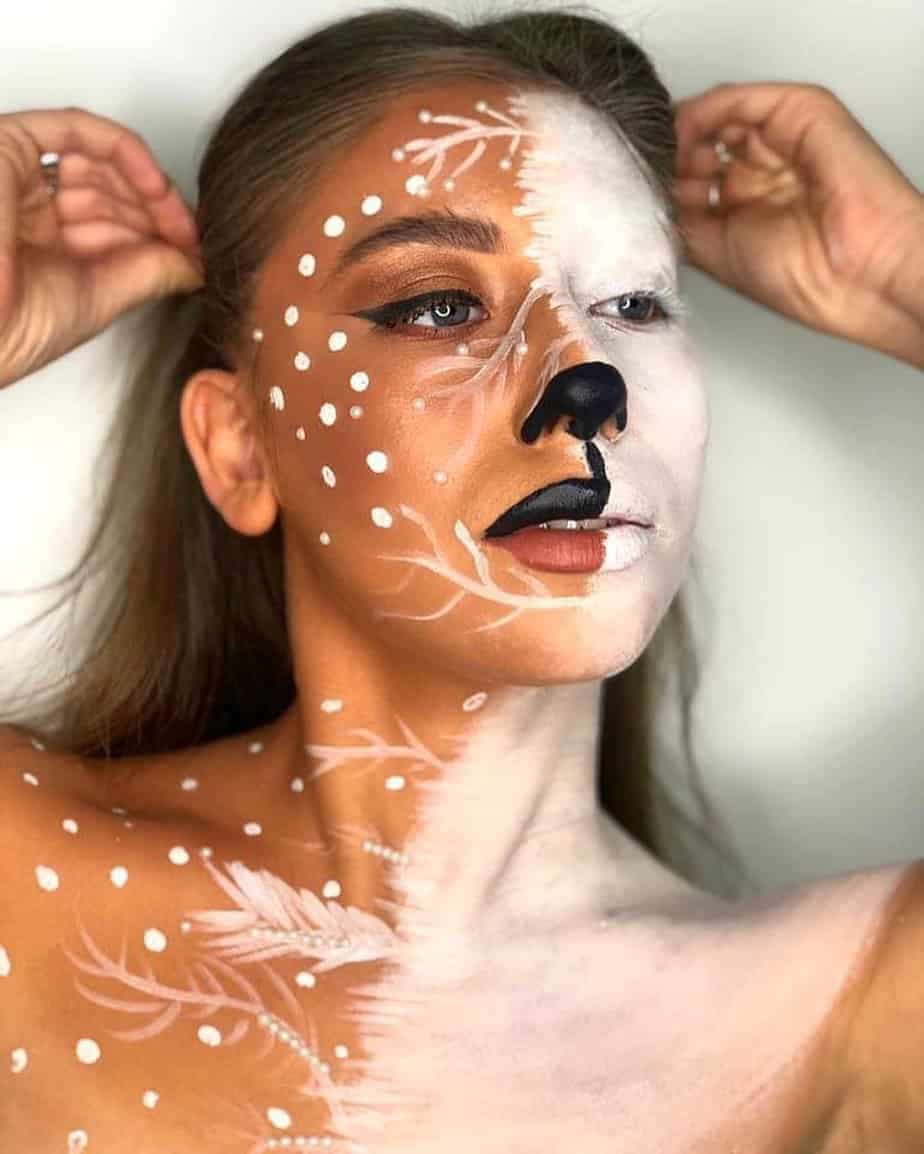 Another very easy Halloween makeup idea, for this reindeer makeup, you will need brushes, white and black body paints.
The white body paint for the half face, then you will use the brushes for creating the feathers and dots. Finally the black paint for your nose and quarter lips.
Pink Skull Halloween Makeup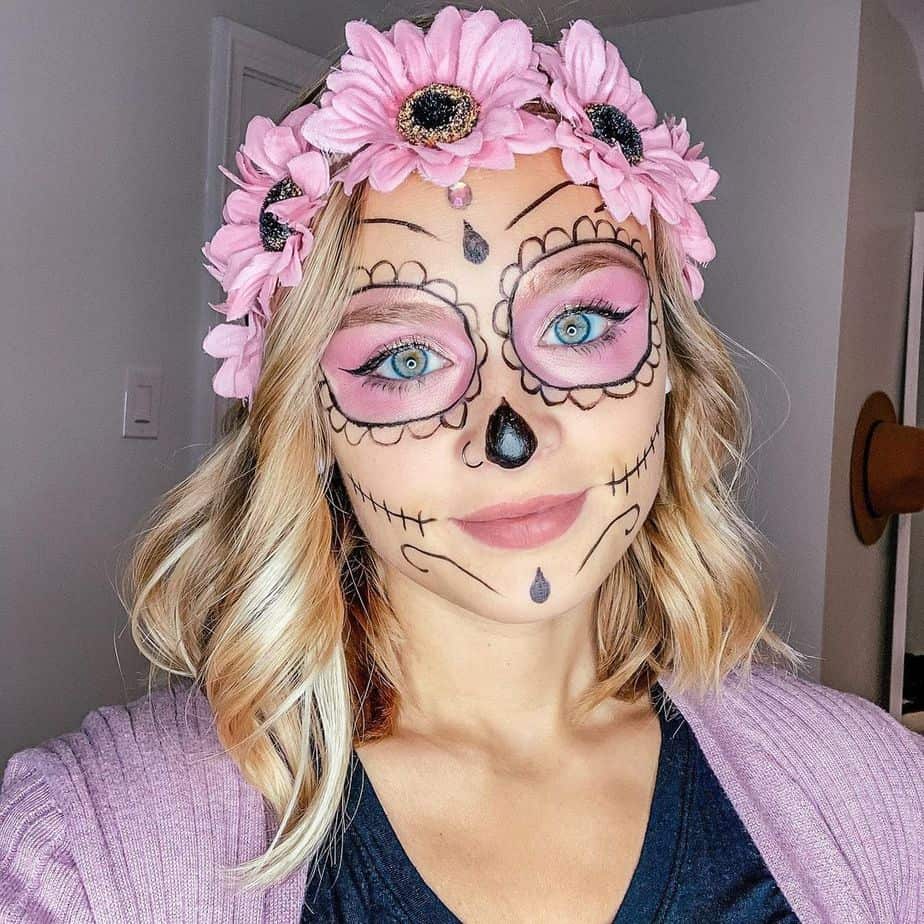 Who says skull Halloween makeup has to be so black and scary, you can also make it fun like this one. This is so simple and cute to achieve, you will definitely need the floral headband and a black pen liner.
Although this is pink you can still go with any color of your choice, I am so in love with this look.
Purge Election Year Halloween Makeup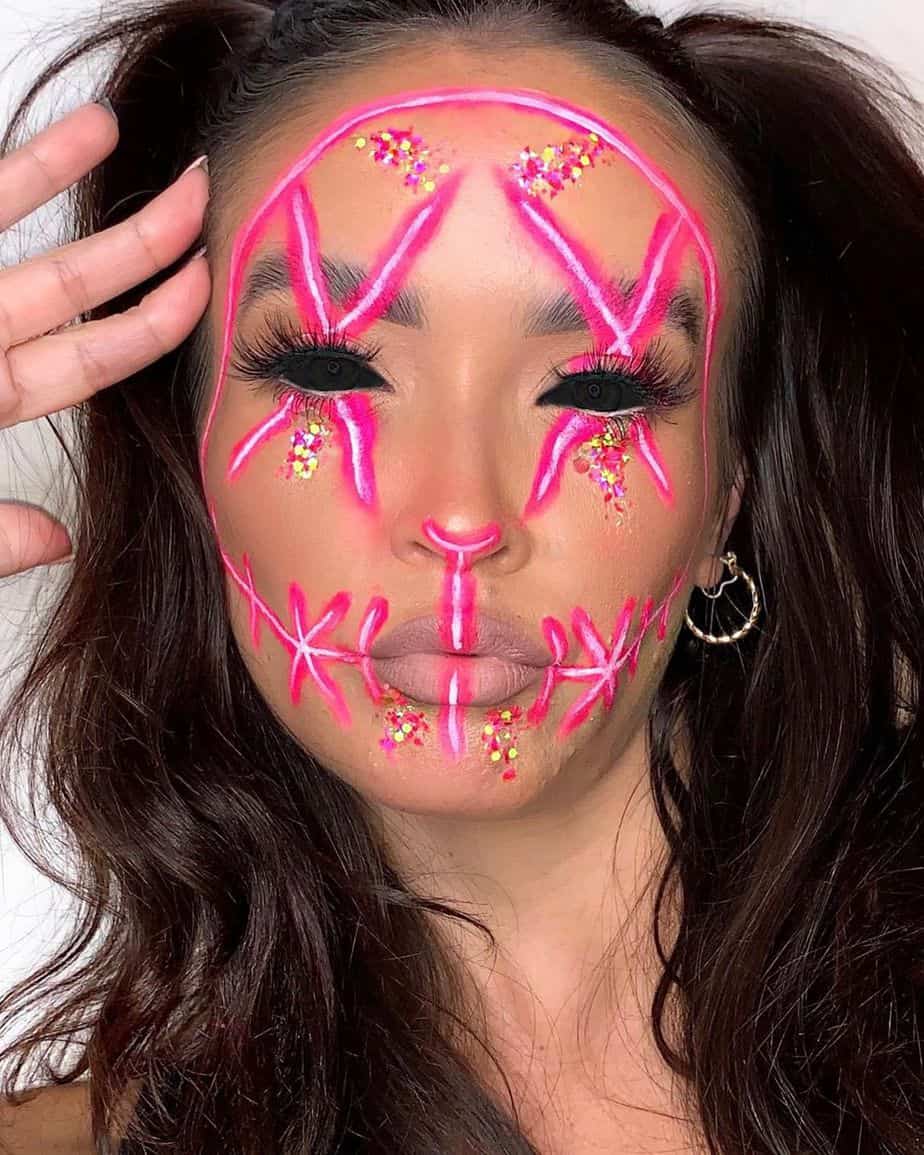 For this simple Halloween makeup, you will be needing hydra liners and glitters, this makeup looks like you put in a lot of work but you didn't.
So, you use the pink hydra liners to make the drawings then use a white liner to go over the pink at the middle, then you finish it up with the glitters.
Harley Quinn Halloween Makeup
Come on is there Halloween with Harley Quinn, for sure I had to add a makeup look inspired by her. This is another easy Halloween makeup idea, all you need is fake blood and vibrant eyeshadows.
Kim Possible Halloween Makeup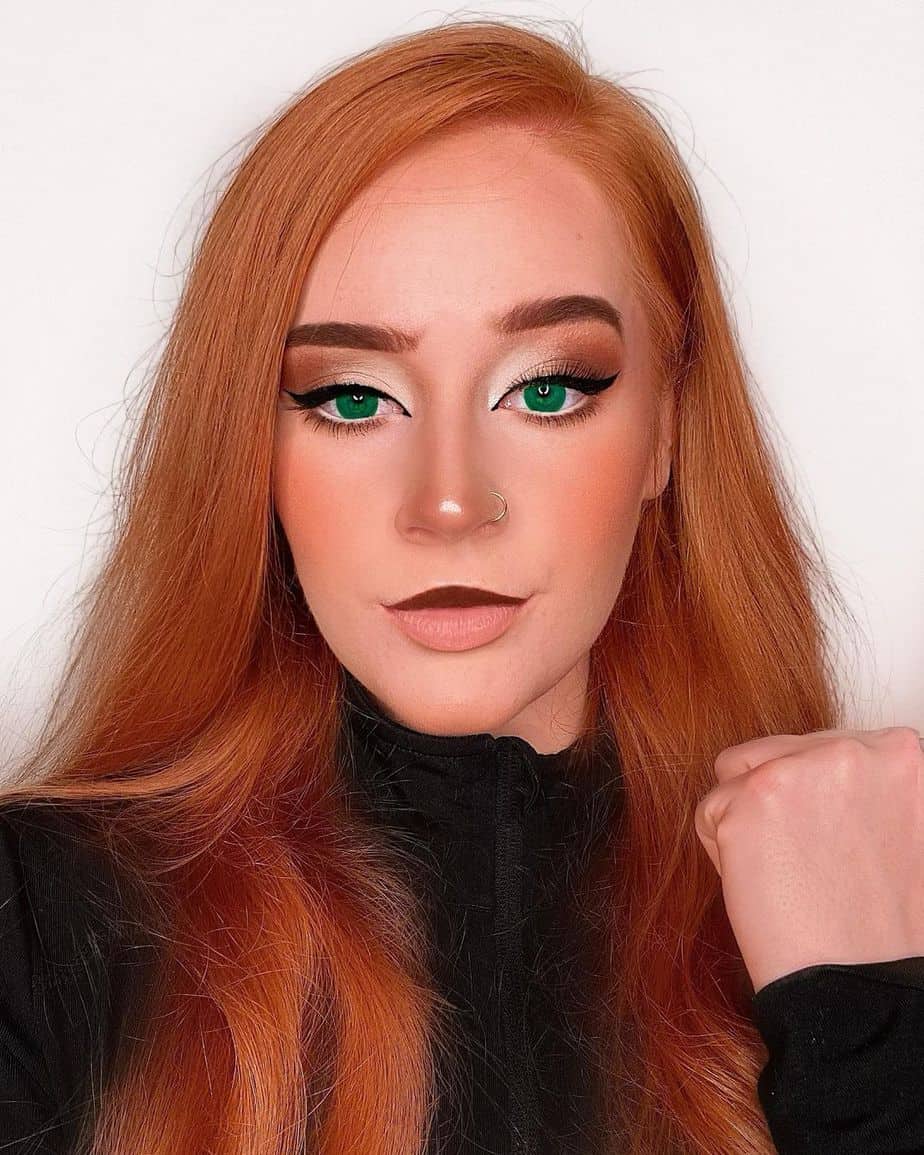 Do you remember this Disney cartoon Kim possible, you can dress up like her and have this simple and cute Halloween makeup. It is so easy although you will need a green contact lens to tie the look.
Cruella Halloween Makeup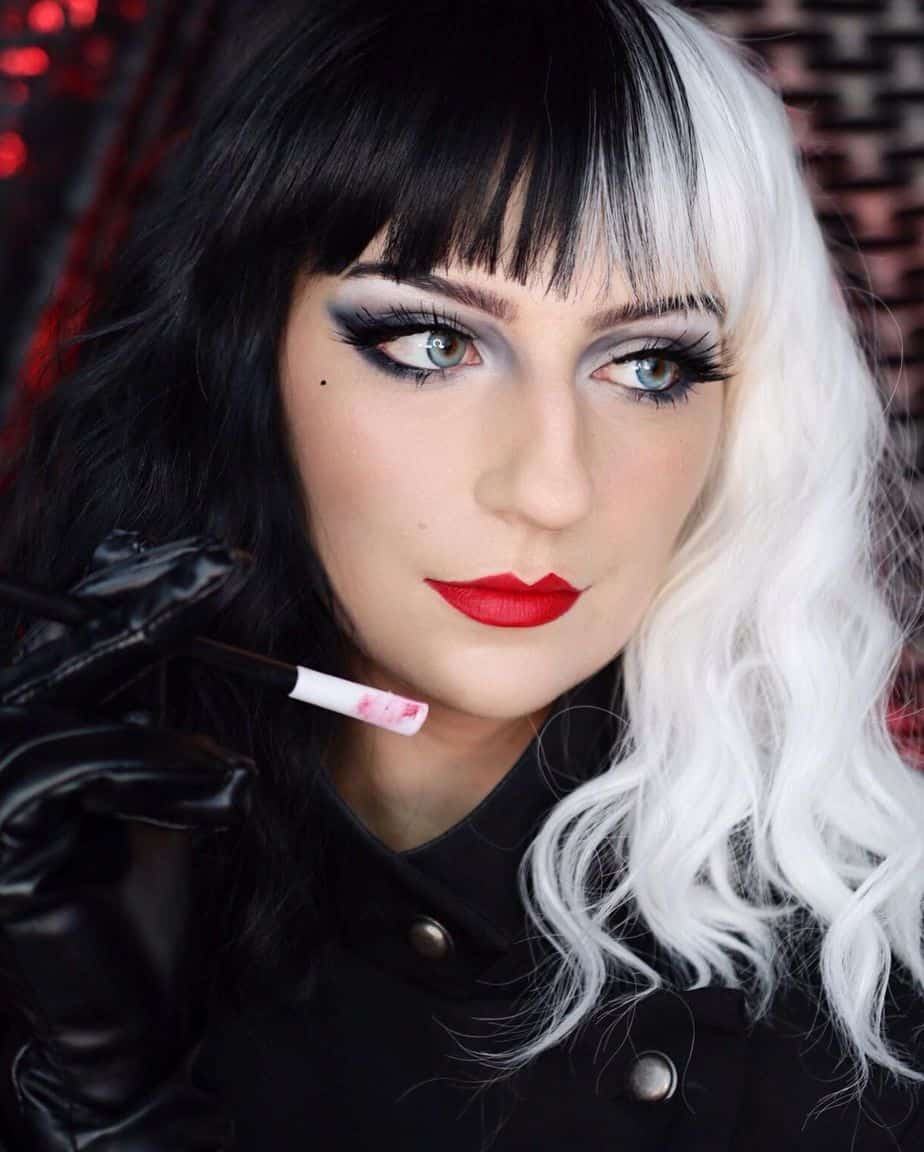 This Halloween makeup look is so sexy, you need the wig, icy smoky eyes, and bright red lipstick to kill this look.
Gucci Halloween Makeup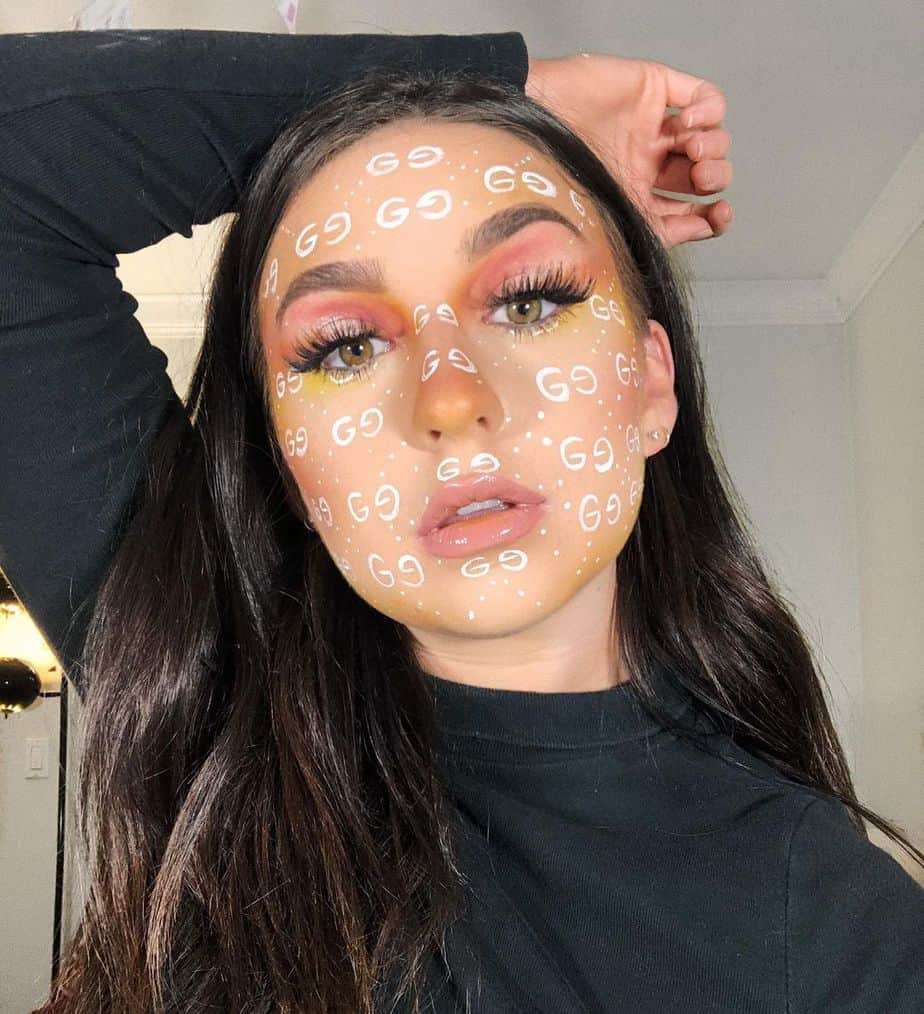 Who does not want a Gucci bag or cloth, I need all Gucci products however they are expensive. This is a simple makeup look you can achieve with white liner and show your love for gucci.
Pink Mermaid Halloween Makeup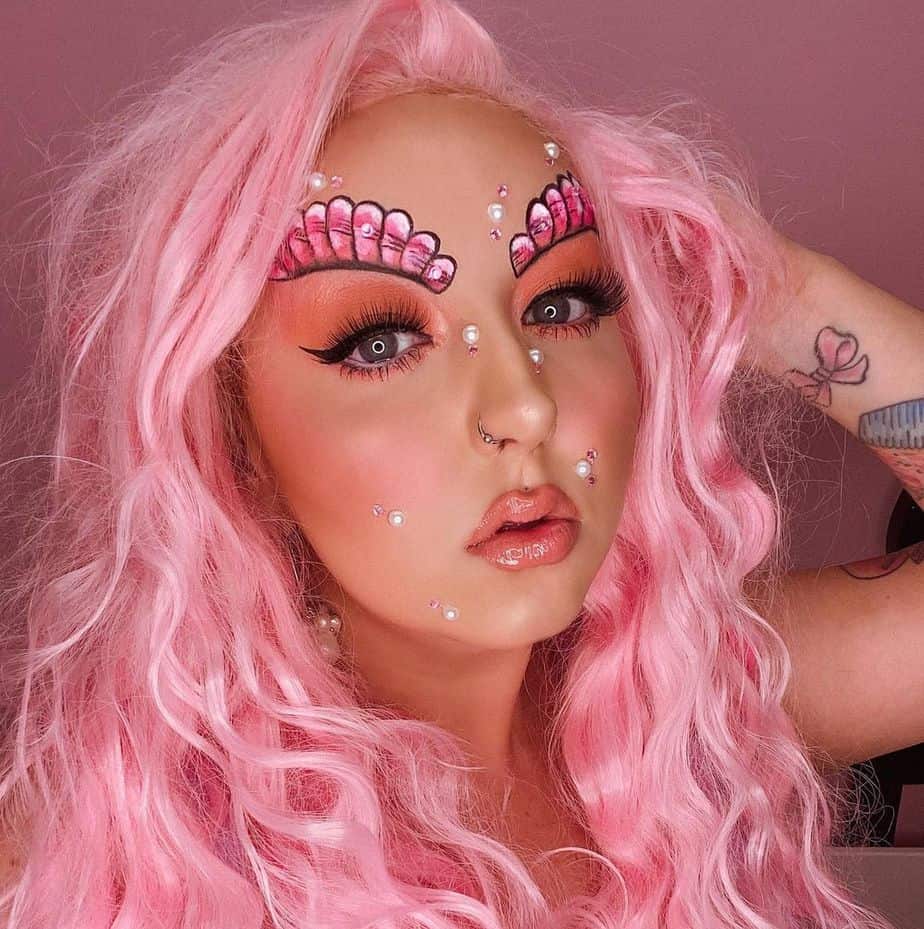 So this look may not look all that simple but the main work is the eyebrows. You will need glue and concealer to cover your eyebrows before drawing, the pearls and rhinestones do the remaining job of making this makeup look pretty.
Evil Pumpkin Halloween Makeup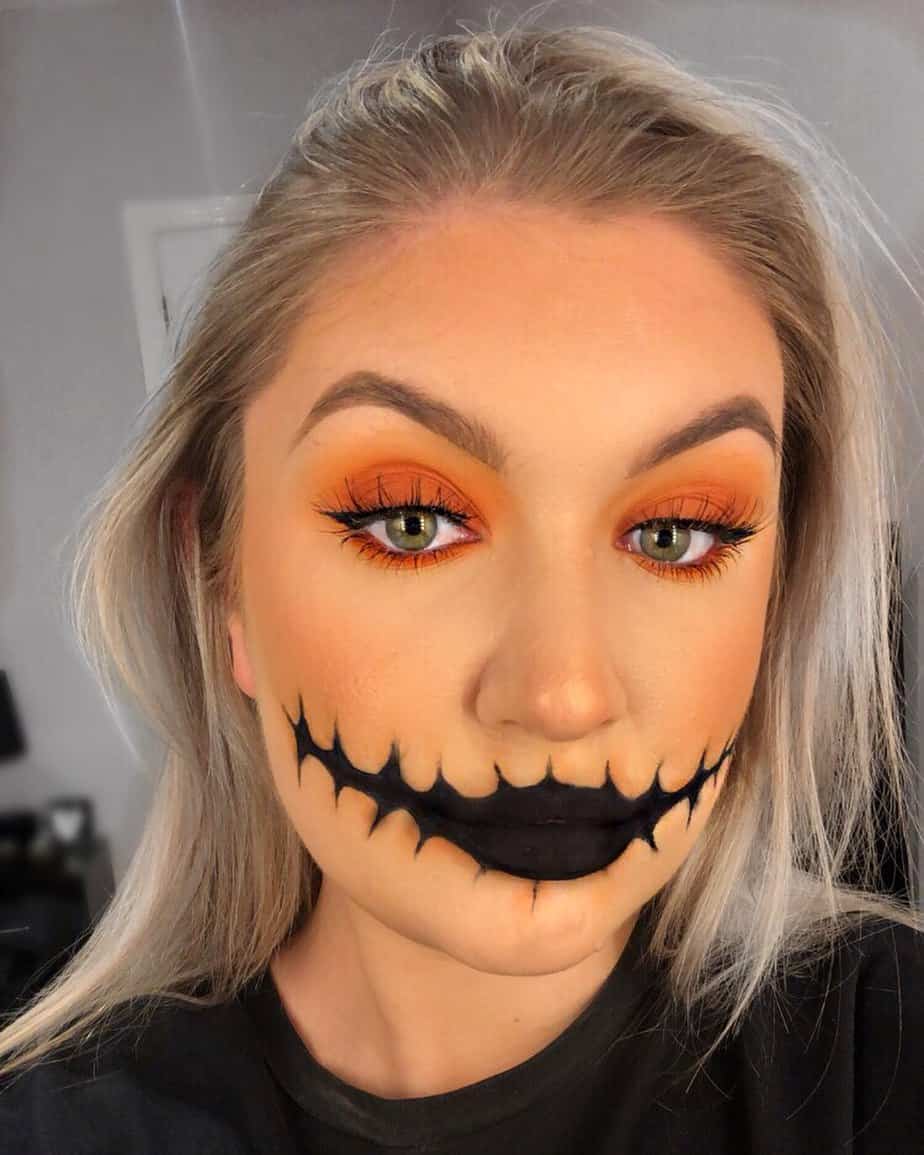 For this makeup the main focus is the mouth area, for the eyes, it is a simple orange colour. You can use a black liner to creates the spikes and black lipstick.
Clown Halloween Makeup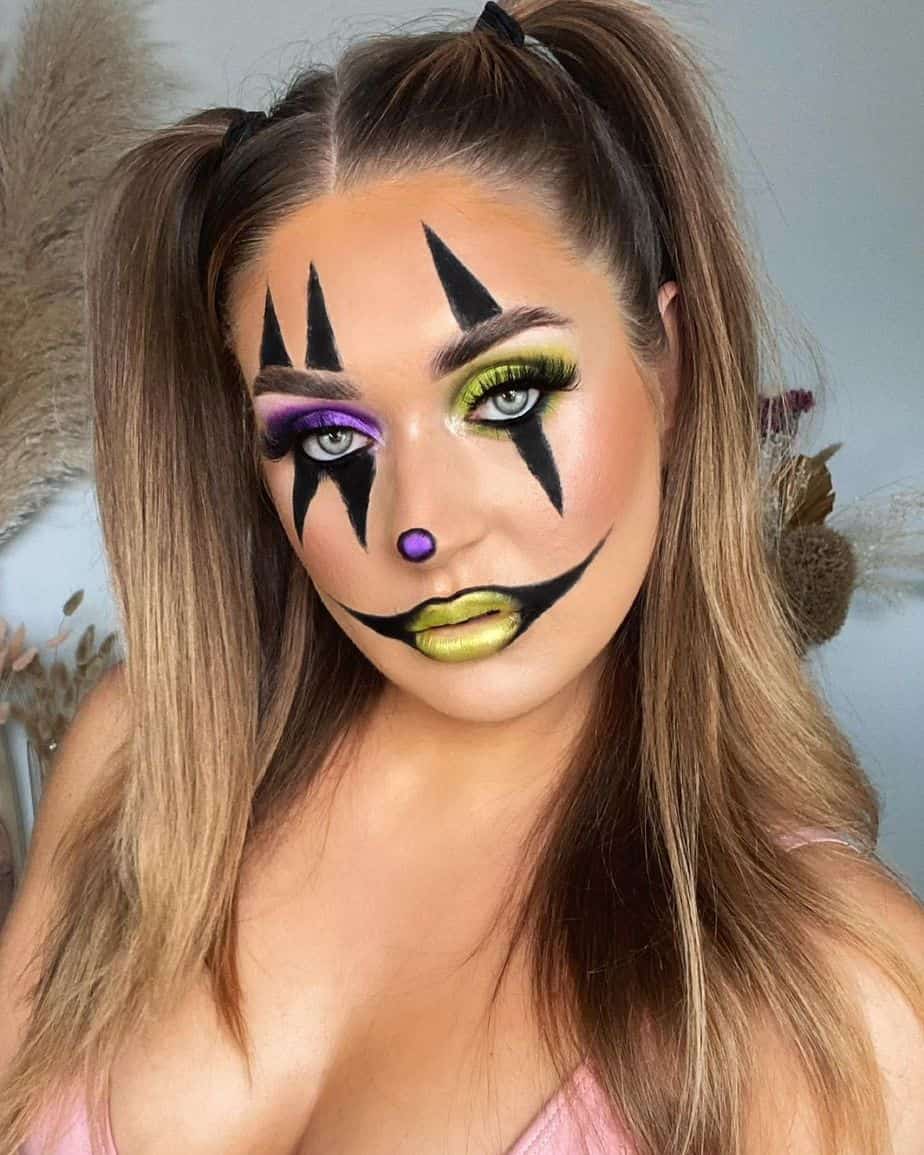 This clown Halloween makeup is easy just pick the two colours you will be working with and a black liner.
Simple Cat Halloween Makeup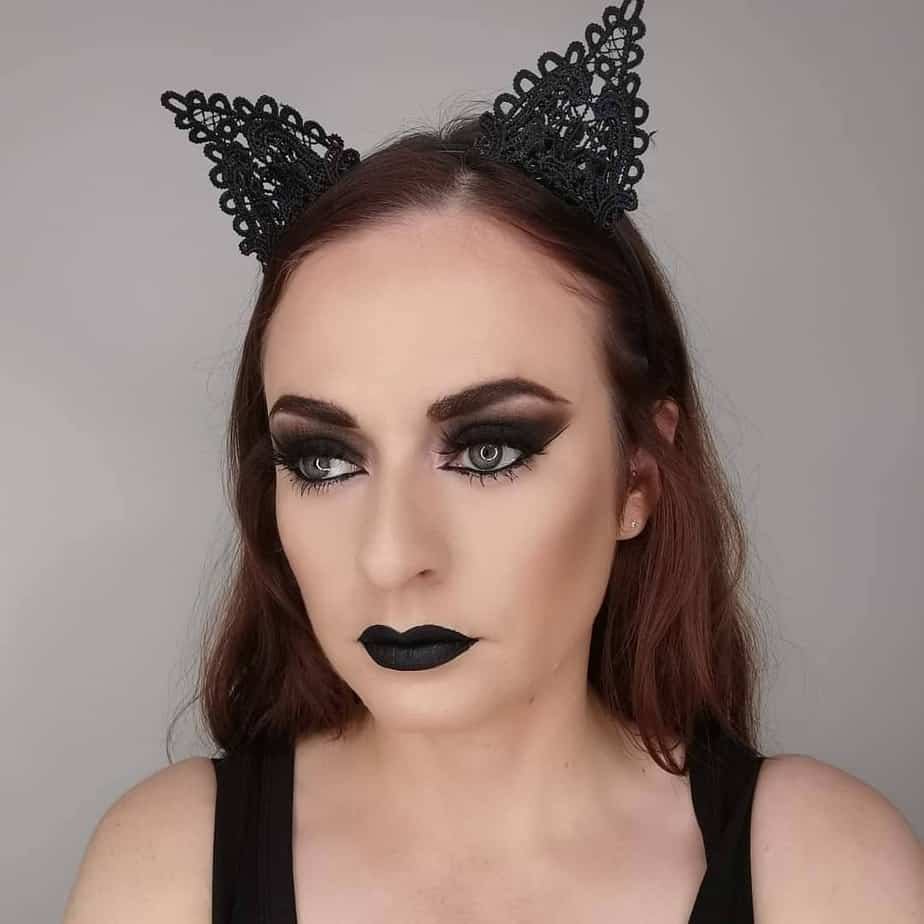 The simplest cat Halloween makeup ever, all you need is a cat headband, smokey eyes and also black lipstick.
Fairy Halloween Makeup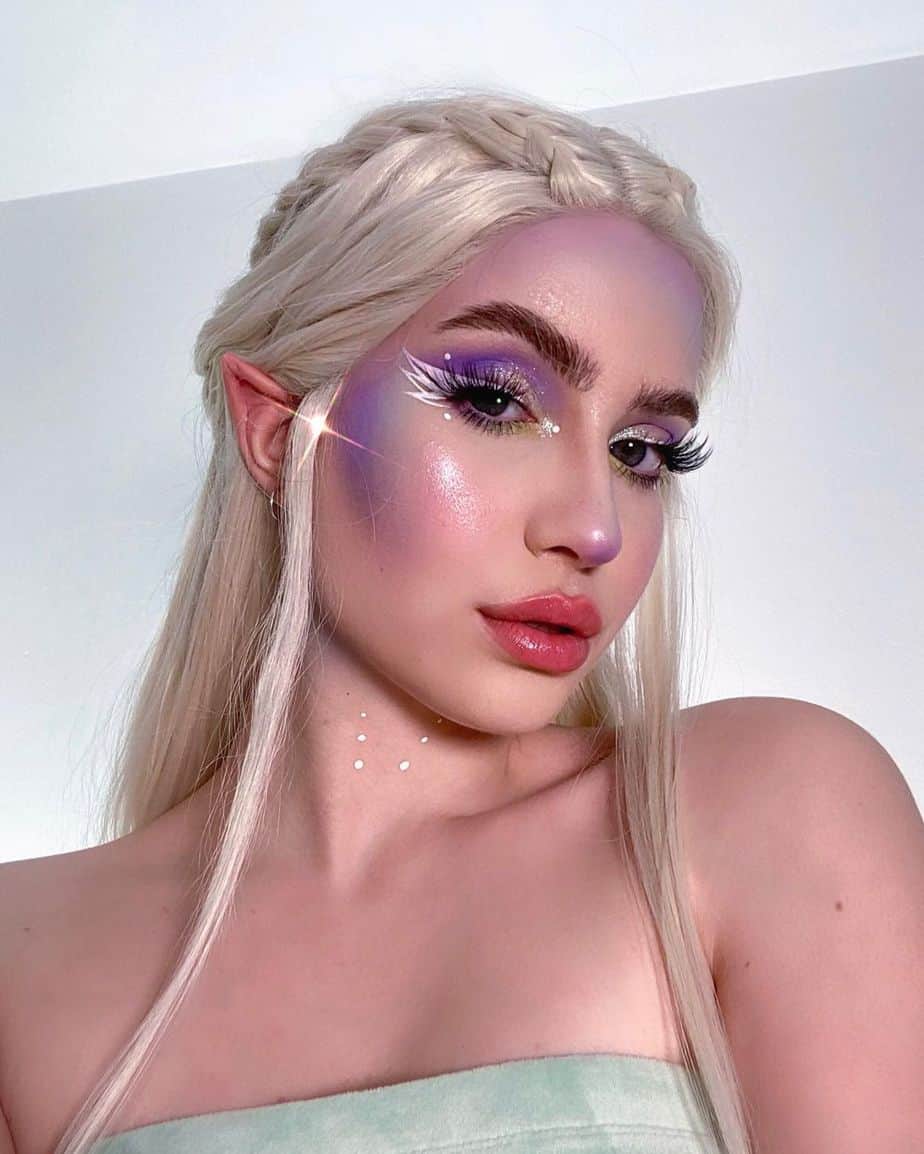 Animal Crossing Halloween Makeup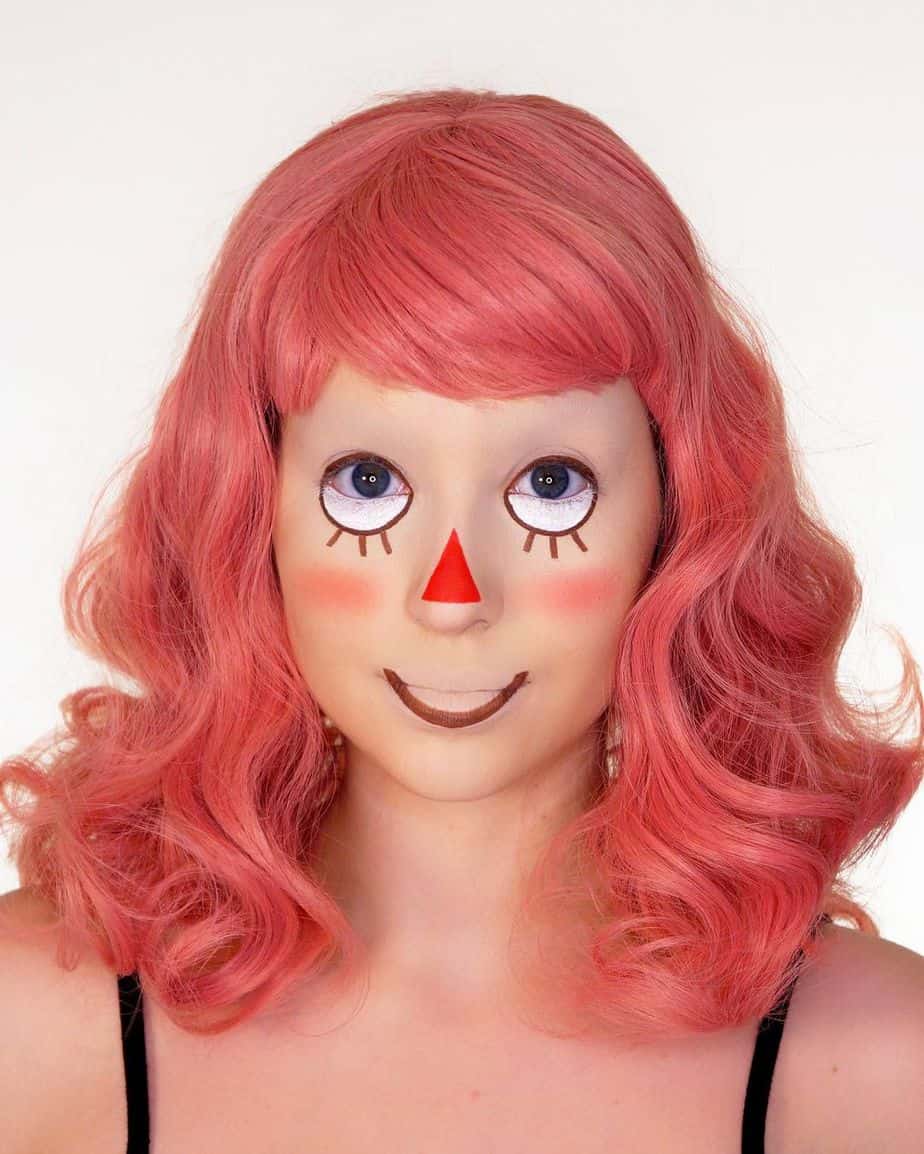 Based on the game animal crossing, this makeup is so simple and you should try it out.
Stitches Halloween Makeup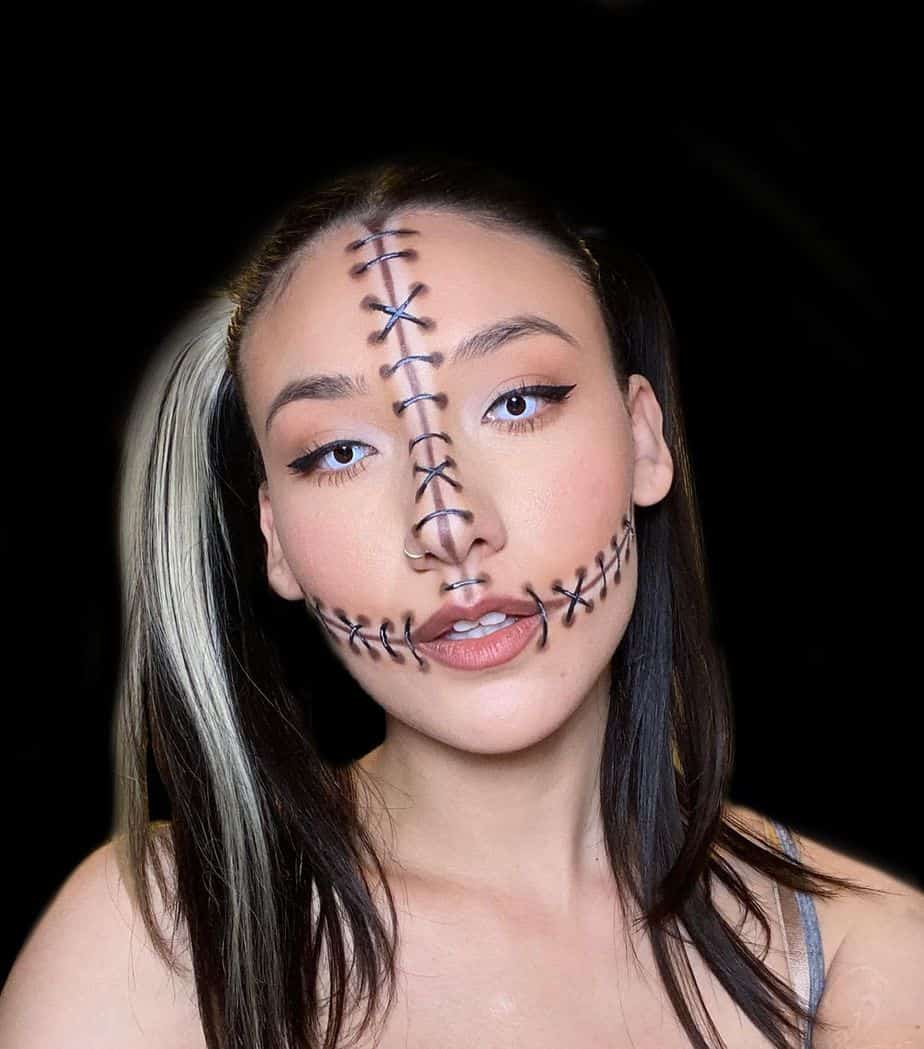 Skull Halloween Makeup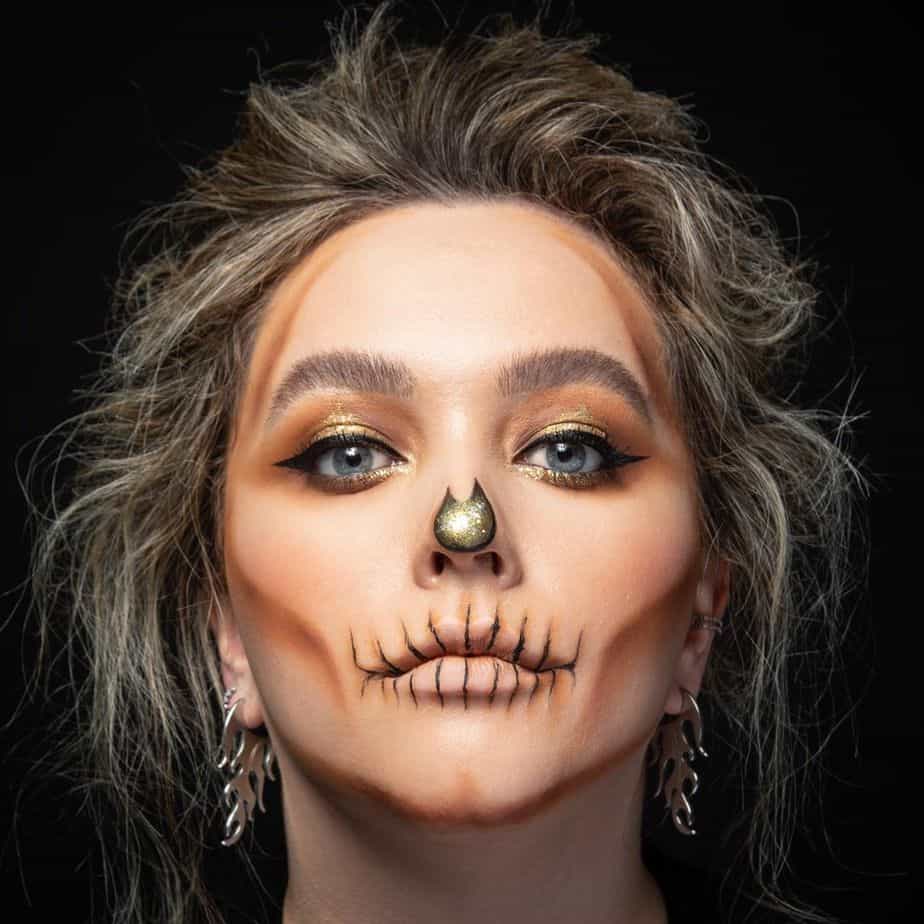 Evil Clown Halloween Makeup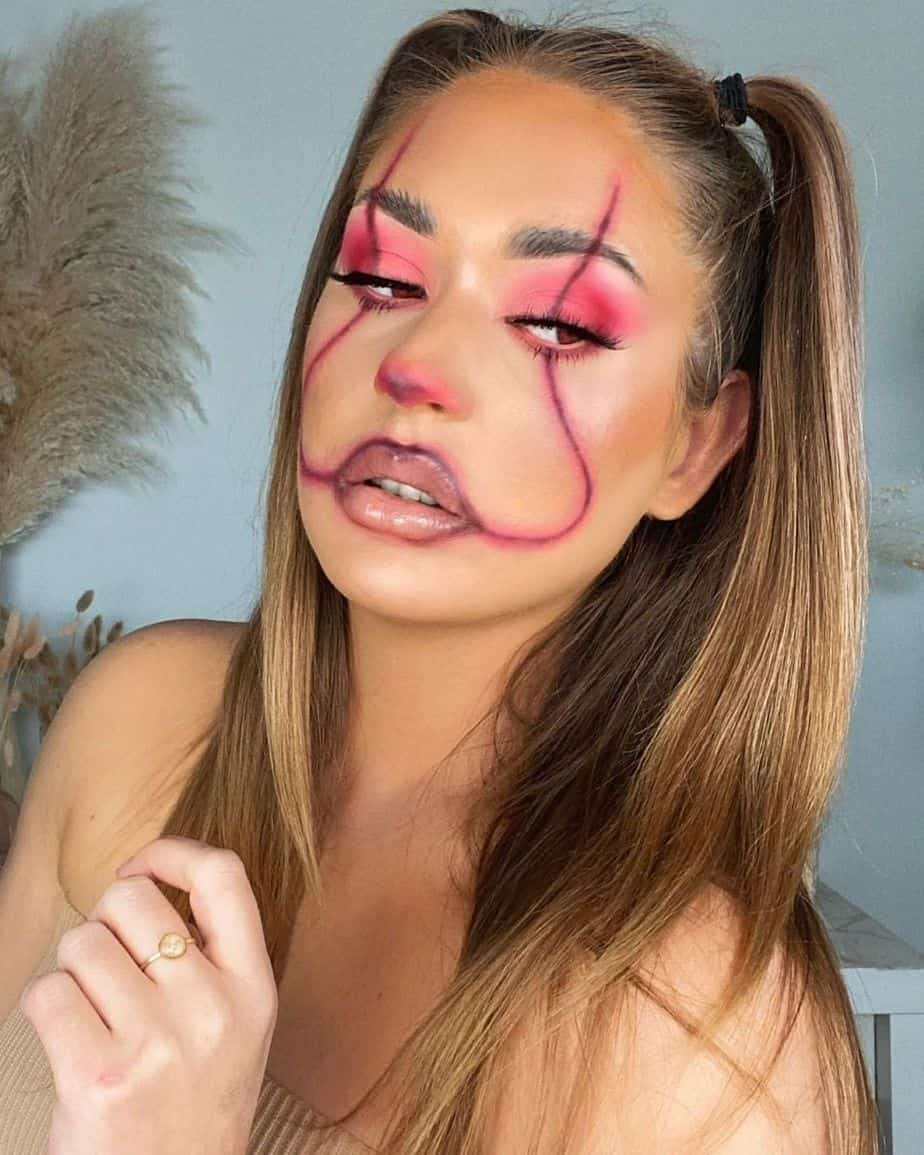 Bratz Doll Halloween Makeup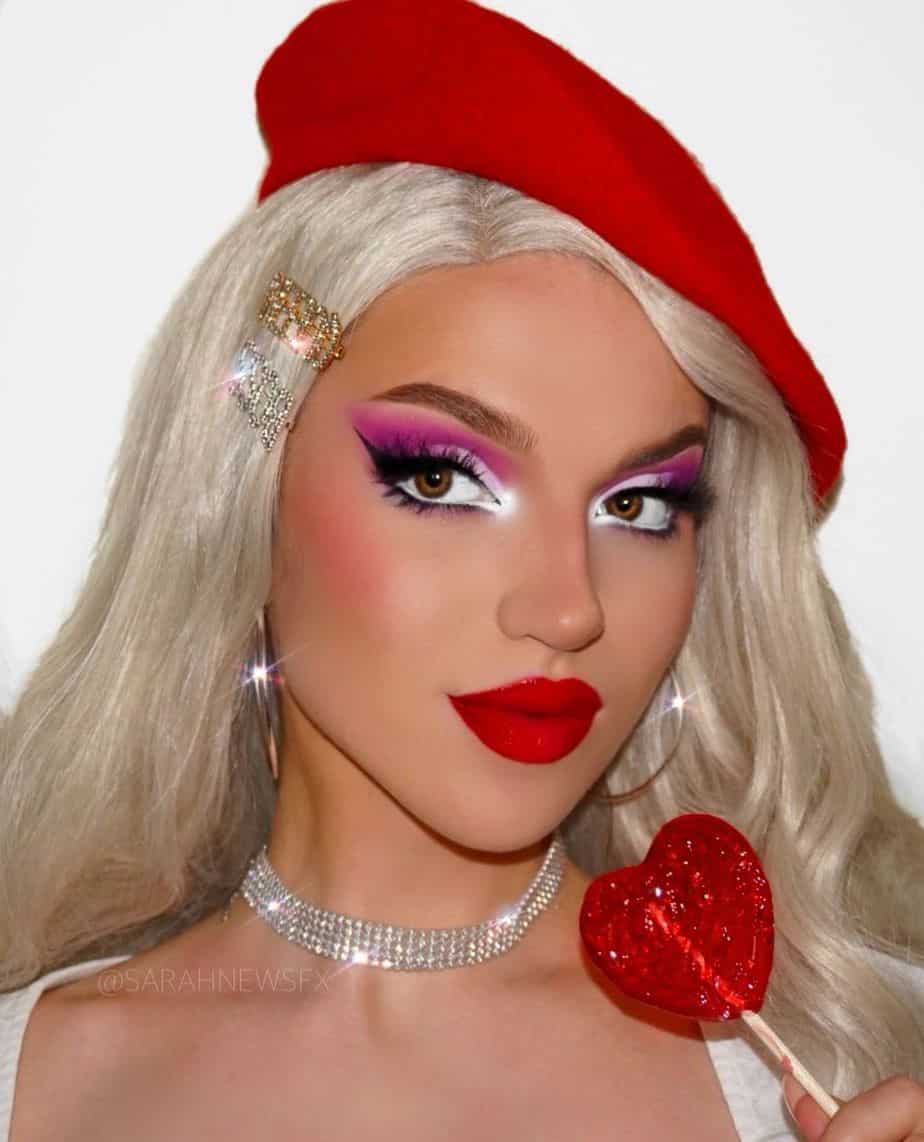 Dress up as your favorite bratz doll and create their makeup look.
The Queen Halloween Makeup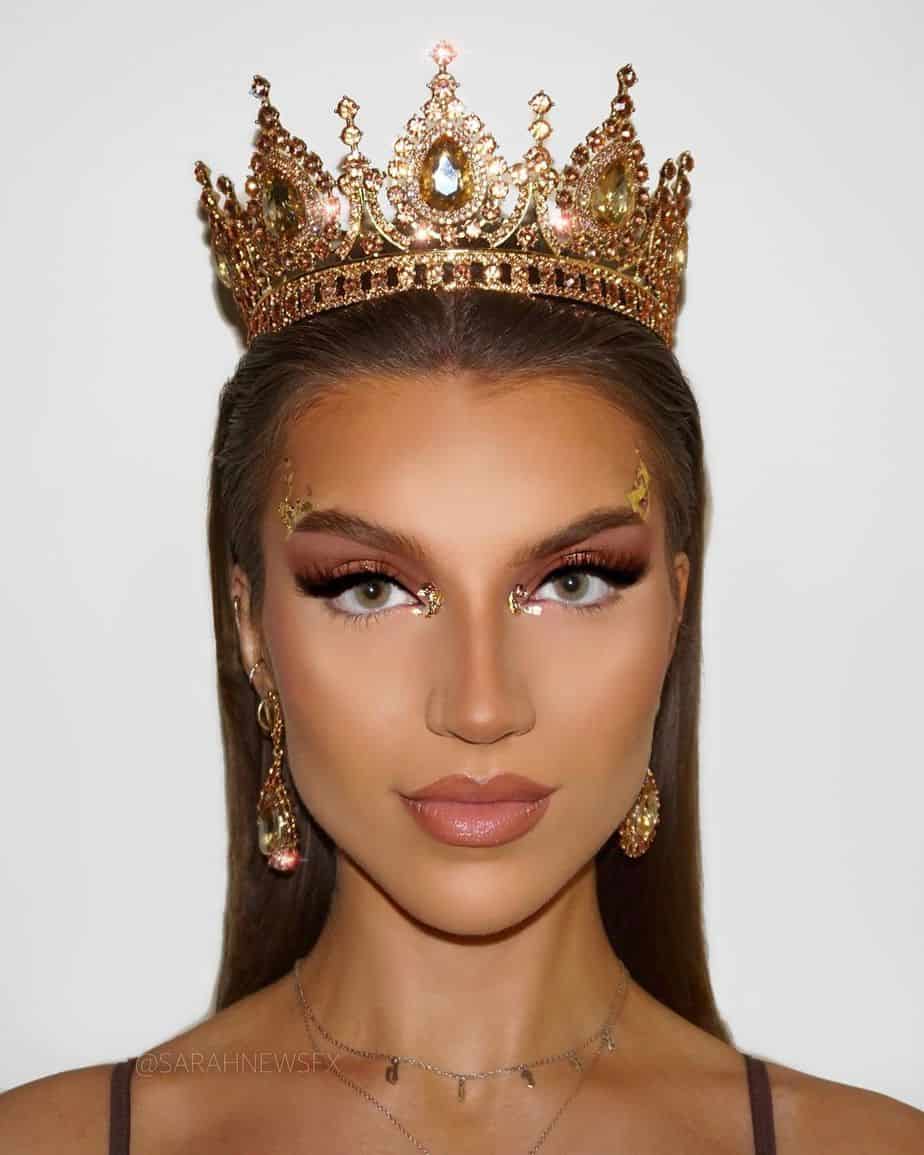 This is a very classy look dress up as an elegant queen with this make up look.
Wizard of Oz Halloween Makeup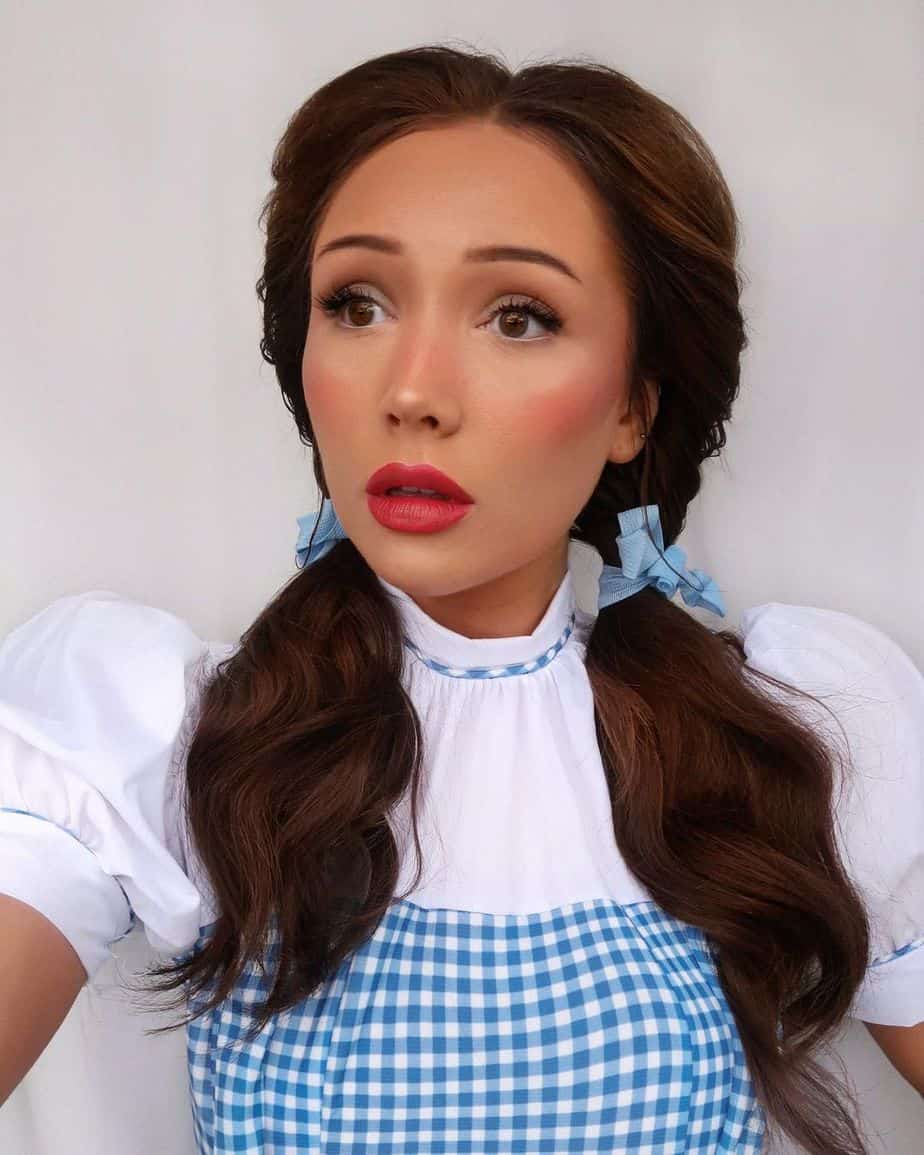 Dorathy from the wizrd of oz, her makeup it very minimal, if you are looking for a last minute Halloween makeup this is a good option. All you have to do is get the costumes.
Snow White Halloween Makeup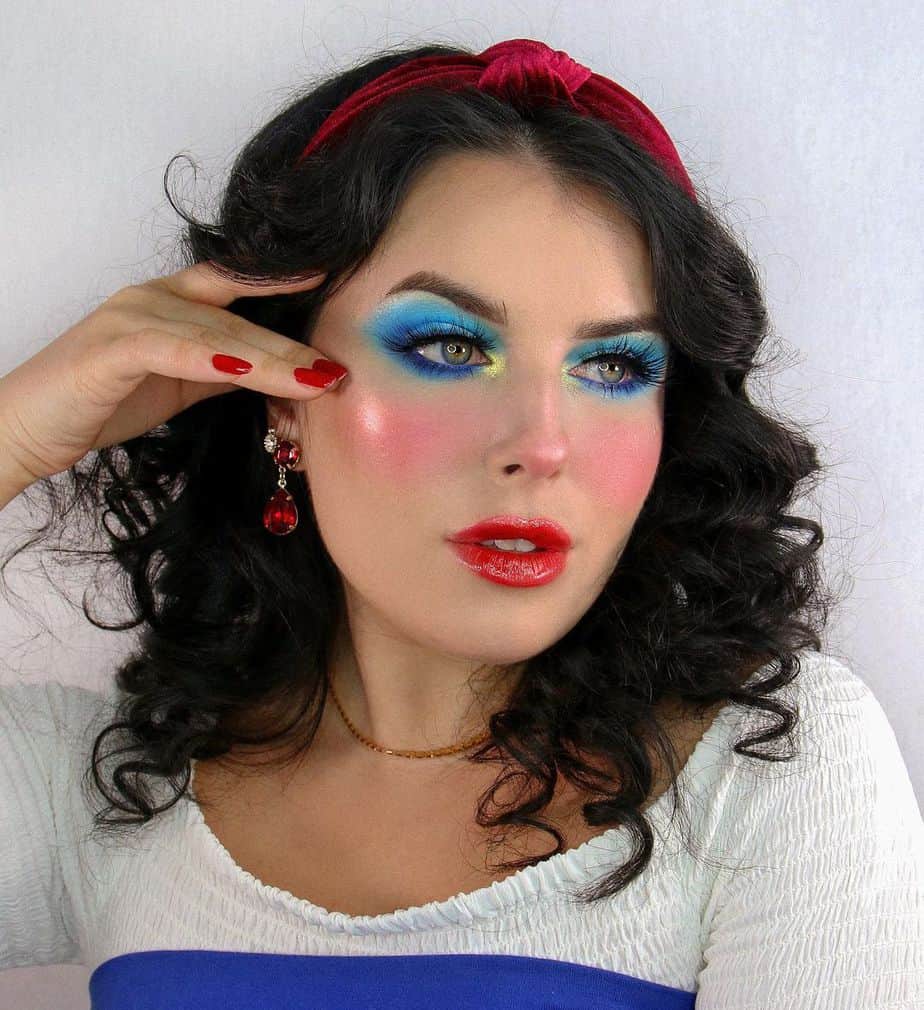 So if you are dressing like snow white, this is a simple makeup you can do.
Britney Spears Toxic Halloween Makeup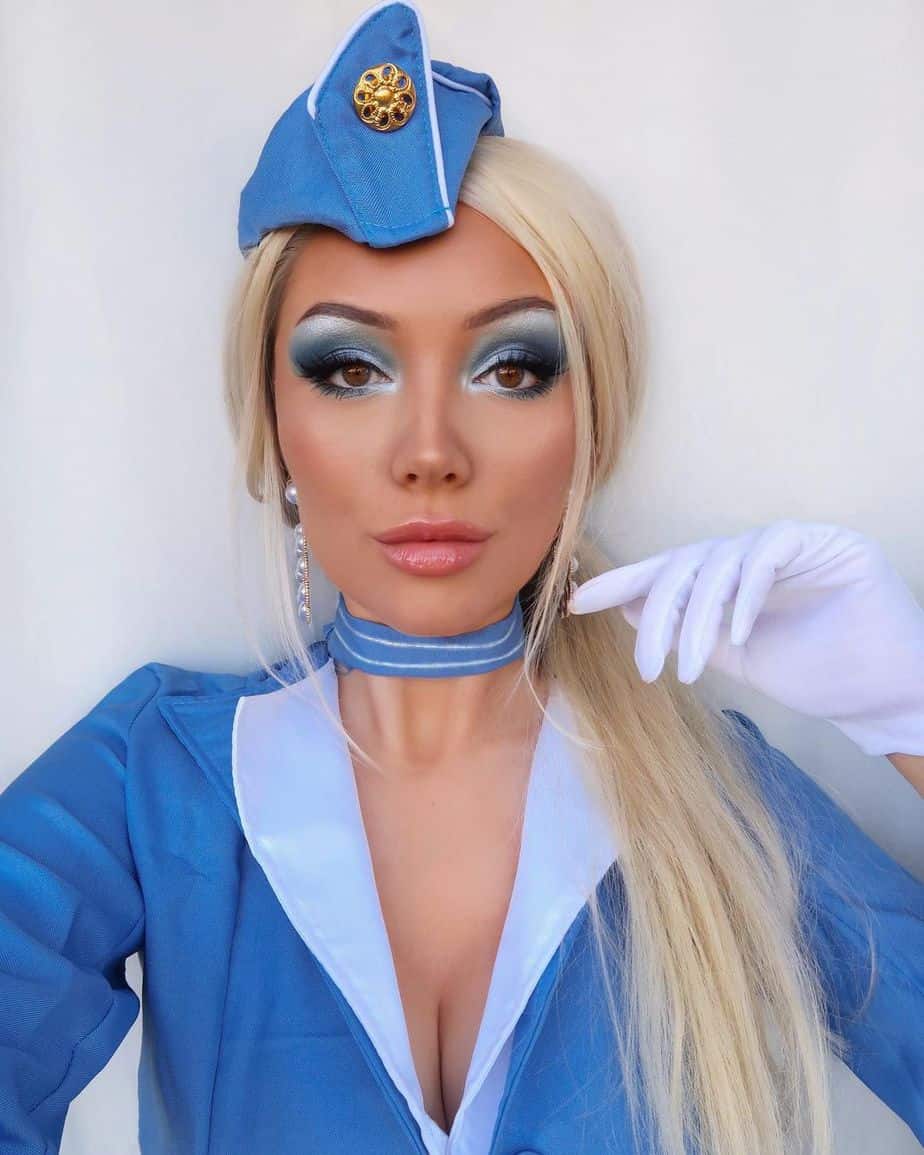 So there we go 20+ easy Halloween makeup ideas you can copy from this halloweem, let me know which makeup ideas are your favourite.
Related Posts