Coming up with Halloween costumes ideas as a couple can be stressful however it can be fun. You can use it as a way of bonding, and there are different ways you can dress up for Halloween. Whether you both want to look hilarious, scary, cute, or even hot, here are 50+ couples Halloween costumes ideas for you.
Although most times, ghosts, witches, and Disney characters take the lead for Halloween costumes fear not we have something for you.
50+ Couples Halloween Costumes Ideas
Boys and Girls Scout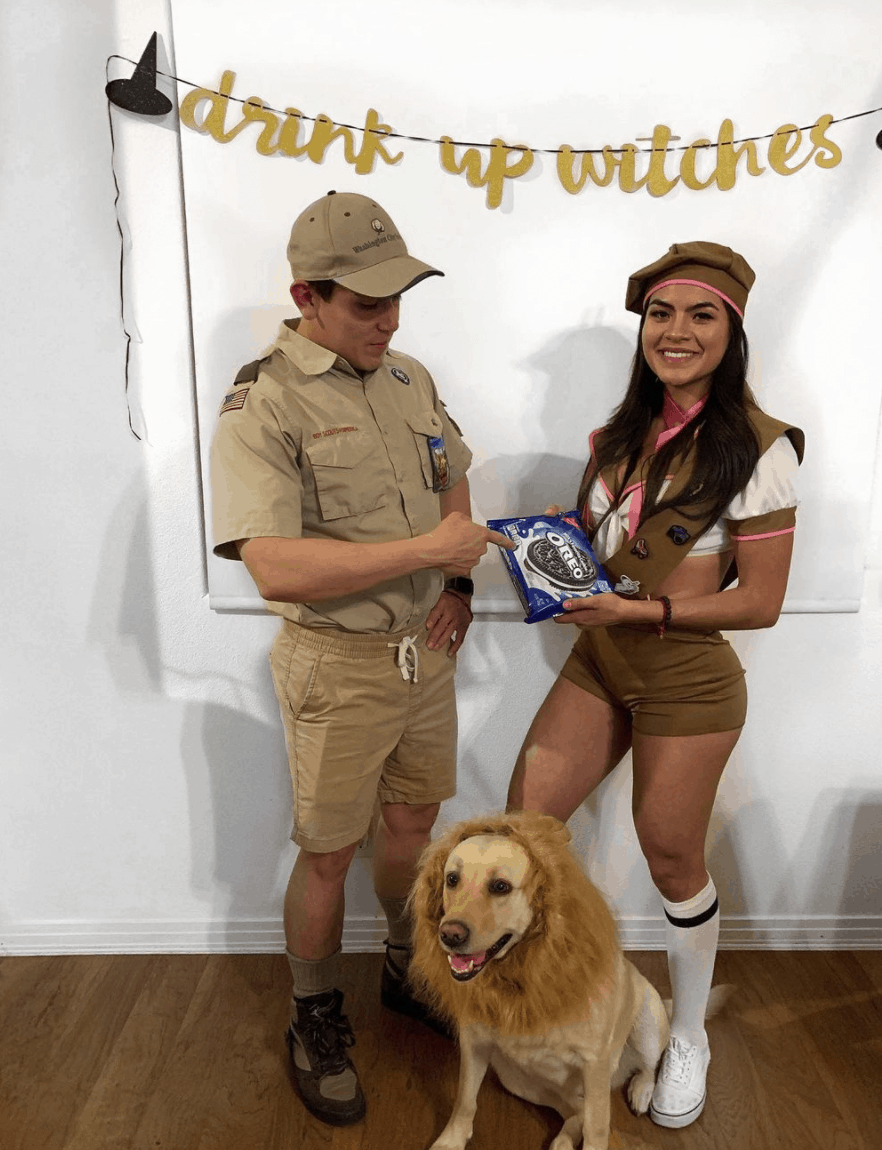 If you love camping and all the scout stuff, this is a perfect couples Halloween costume idea for you and your partner to try. It is so cute that the dog got dressed like a lion, so if you have pets make sure you are dressing them up too.
Mr & Mrs Tiger King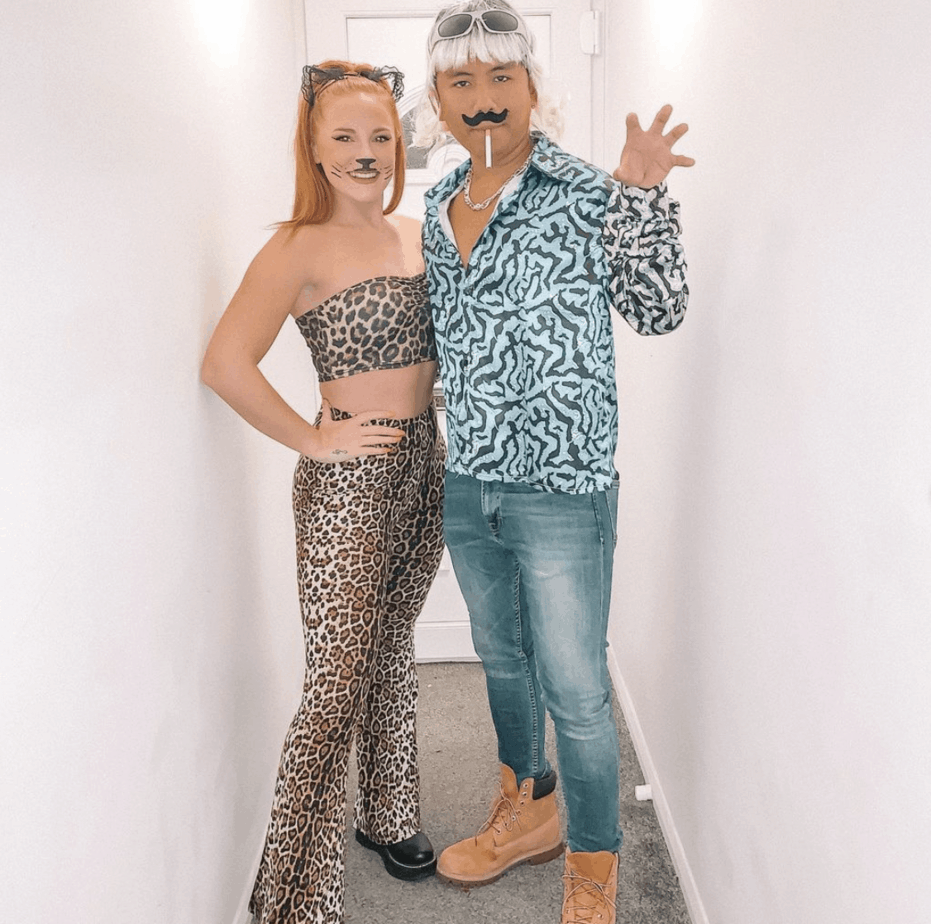 Come close and we will eat you up says Mr & Mrs tiger. This is a very easy costume to rock Mrs. Tiger will need a cheetah or tiger print cloth, some makeup, and the ears, and Mr tiger need the wig, fake beards, and the animal print shirt.
The Cop and Prisoner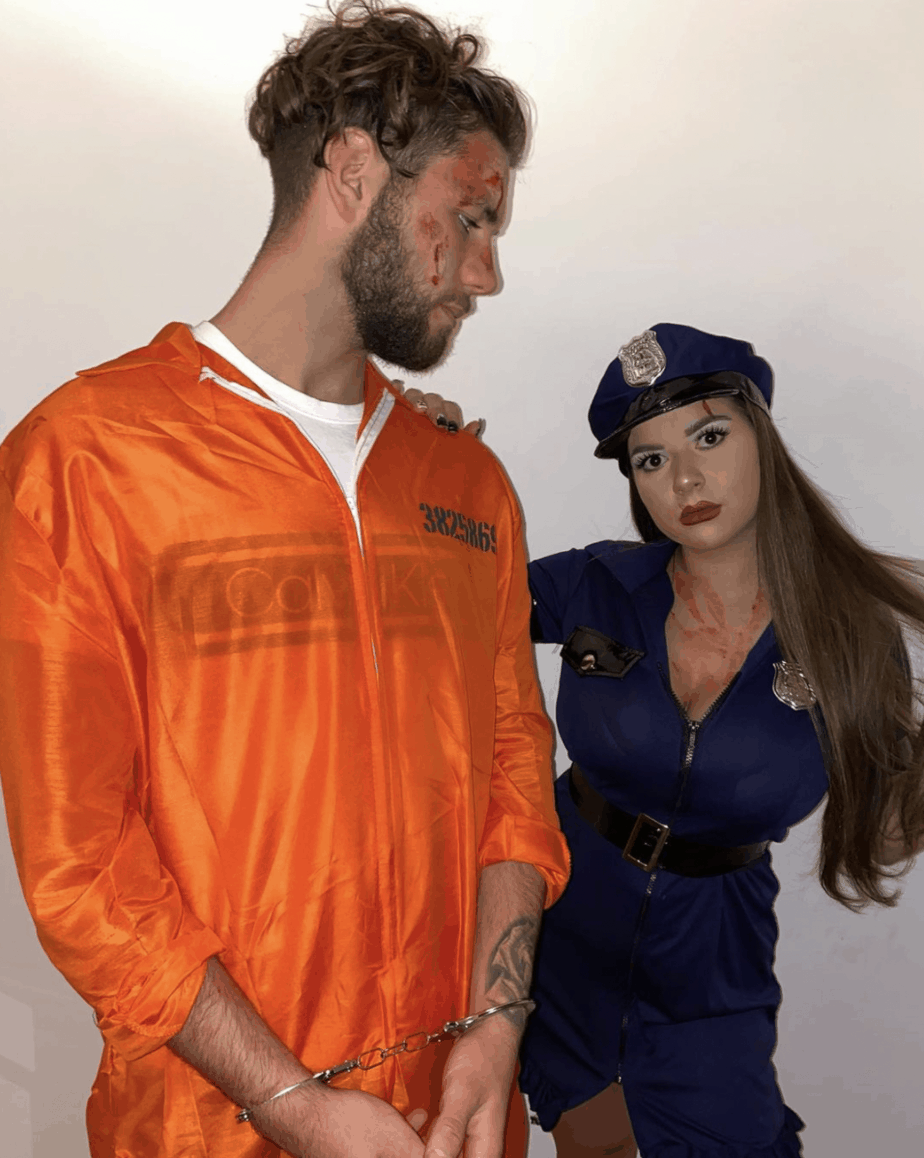 The cop and her prisoner of love, this is a really cute costume for couples. The cop is dressed so sexy and her husband is her prisoner, I love this one.
Black Widow and Black Panther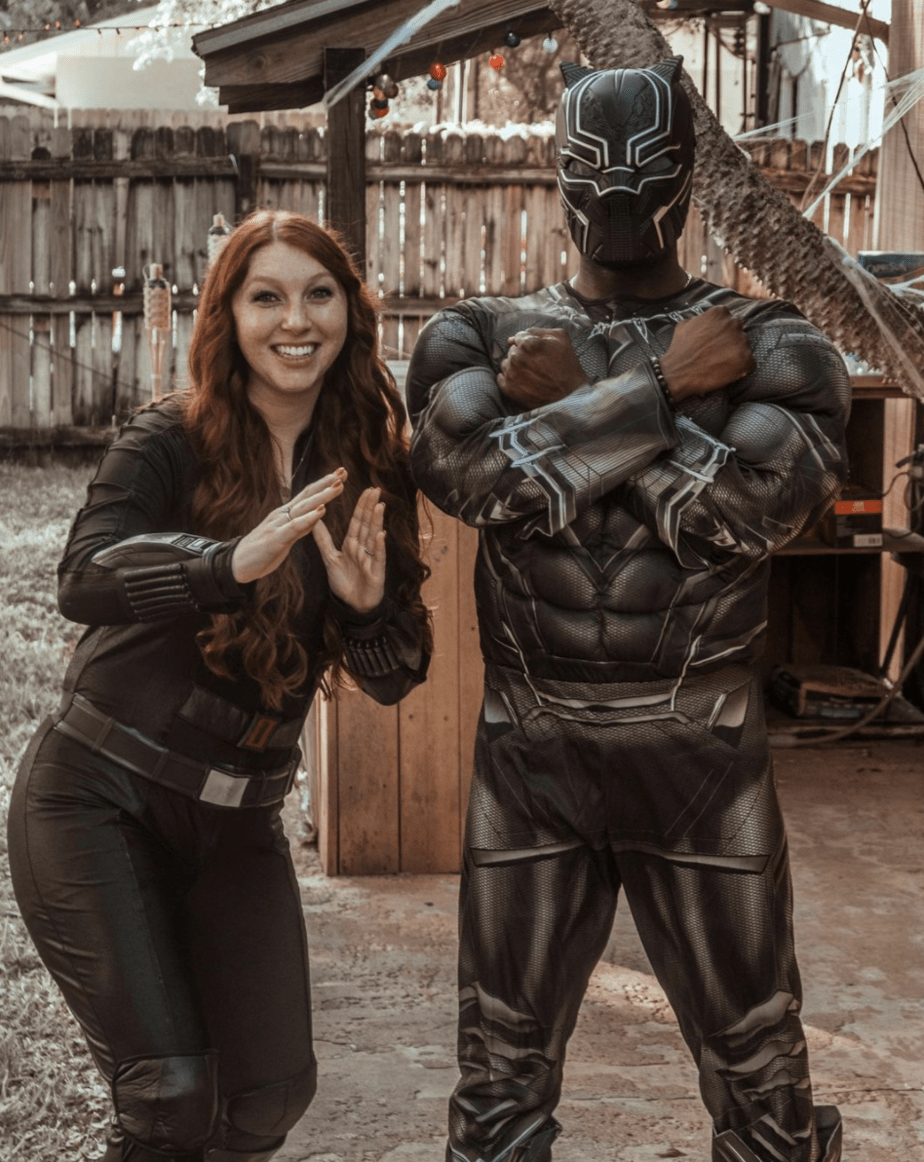 Although Chadwick is no longer with us, we are still proud of him, so let us showcase our superheroes. If you love superheroes this couple's Halloween outfit is really cute.
Mr & Mrs. Marijuana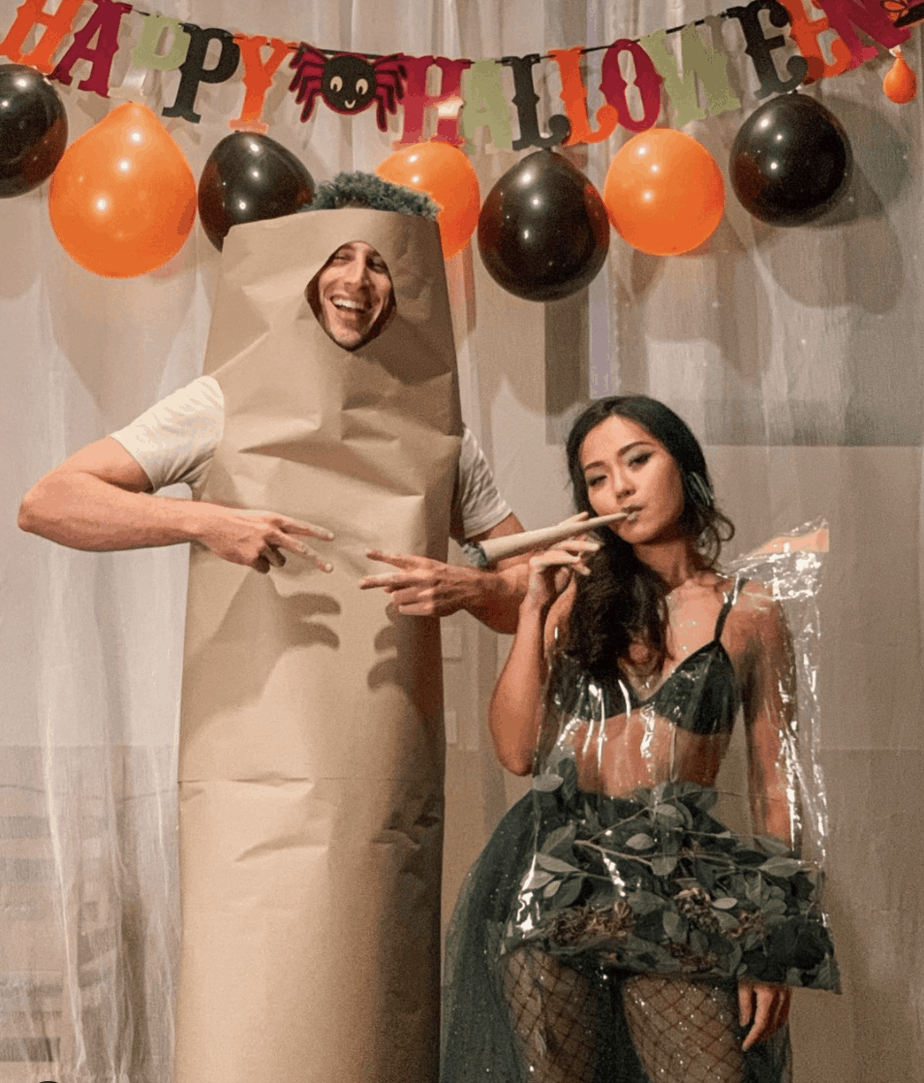 This costume is so funny and chill, I love the vibes this couples costume is giving. So the lady is the marijuana while the man is the wrapping paper, this is hilarious.
The Roman Couples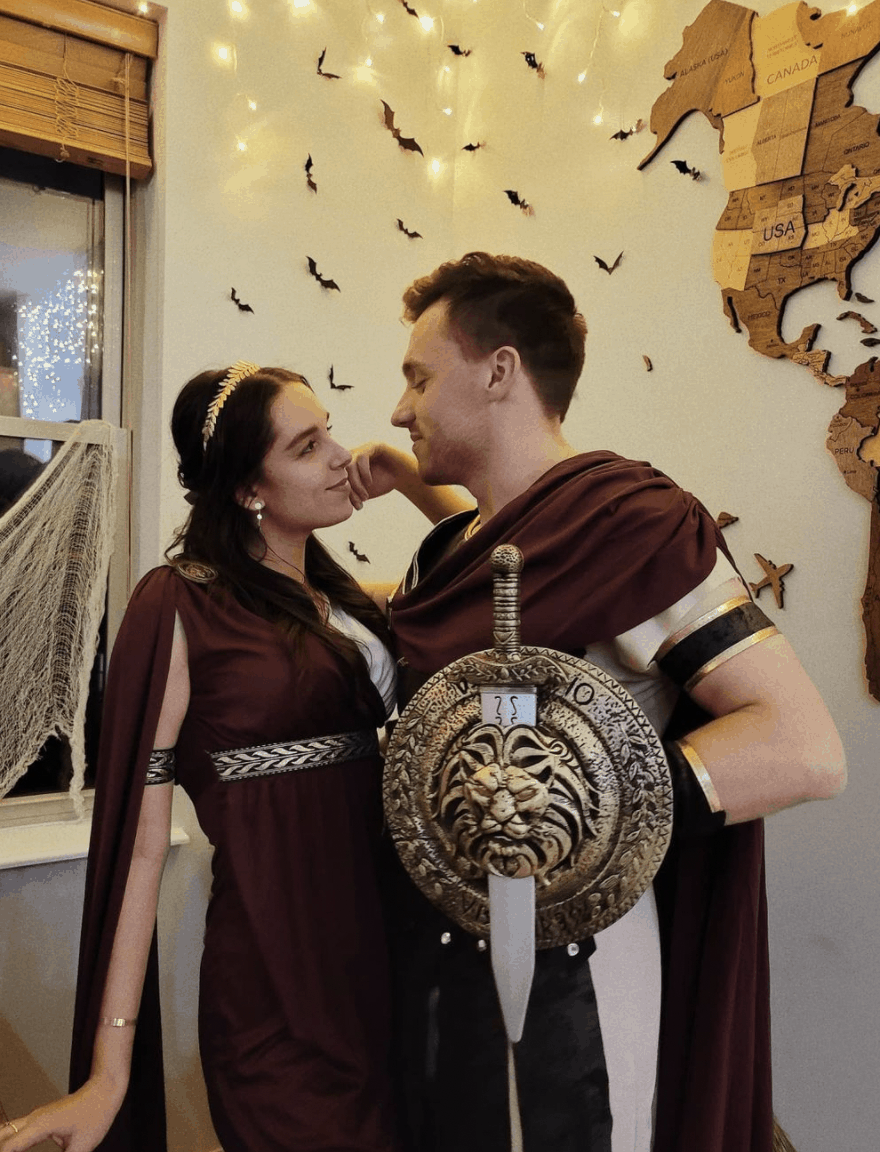 Take us to the roman empire days with this couple's costumes. I love how this showcases the roman days where a man with his sword was so sexy for the ladies.
The Panda Family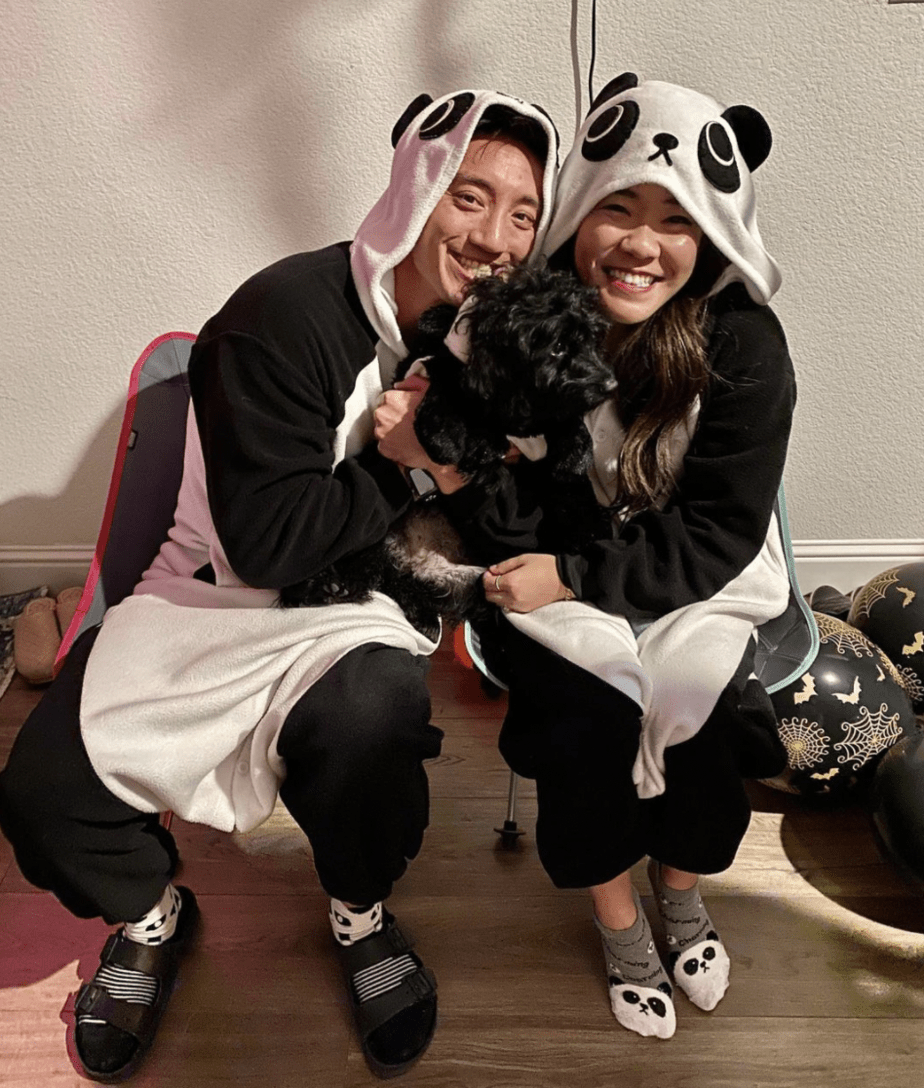 This costume is so silly and cute, show your love for pandas and twin with your spouse in this cute panda costume.
Teacher & Schoolgirl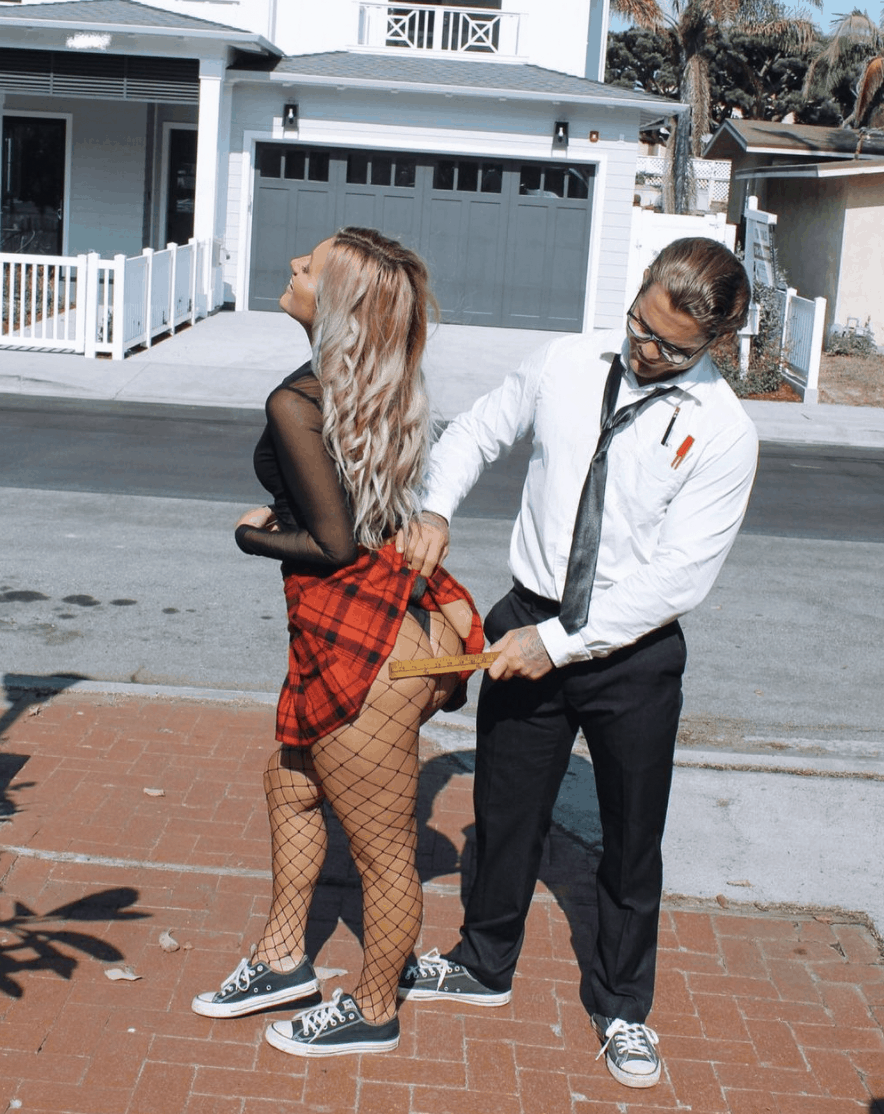 If you are going for a sexy couples Halloween costume vibe, then this is a good choice because this sexy schoolgirl has been naughty.
Cow Boy & Girl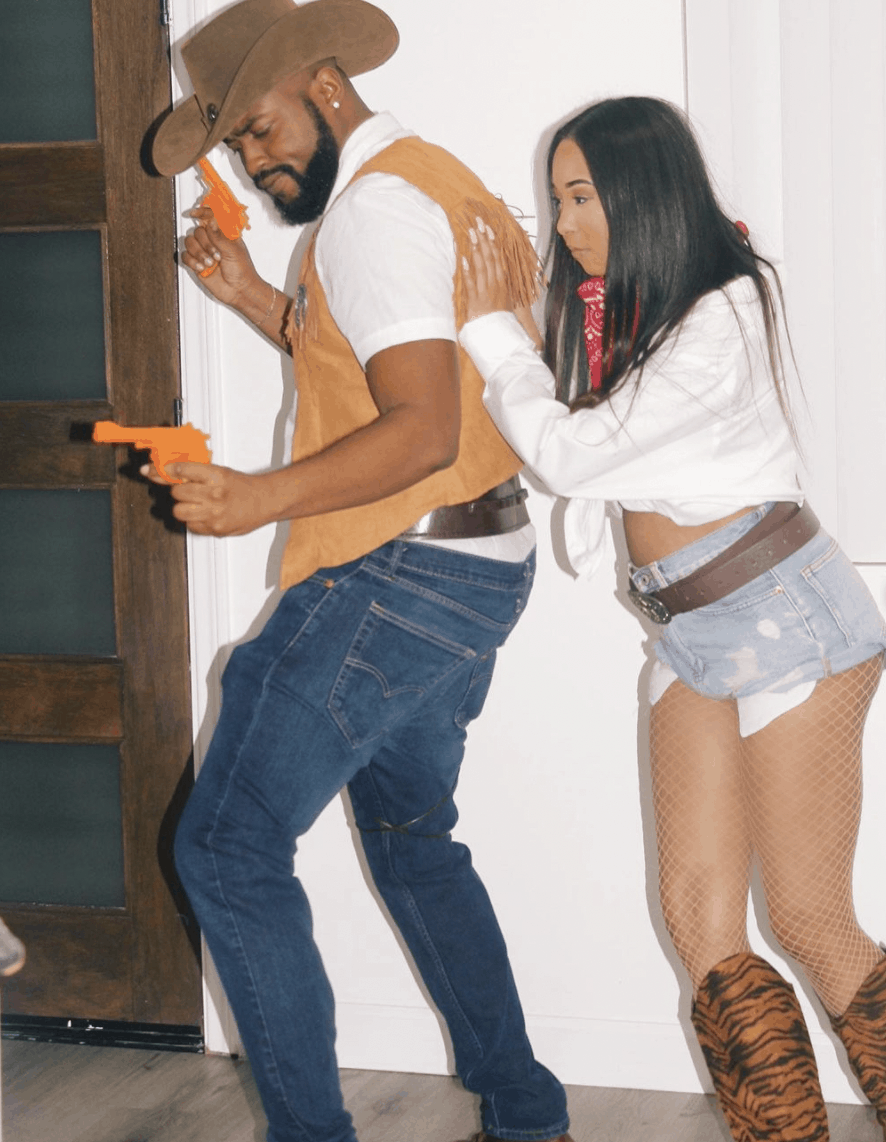 They rule the street so be careful to hide away all your valuables or else if they get to your house it is gone. Very funny right? this is another sexy couple costume you should try with your spouse.
Sarah Sanderson & Billy Butcherson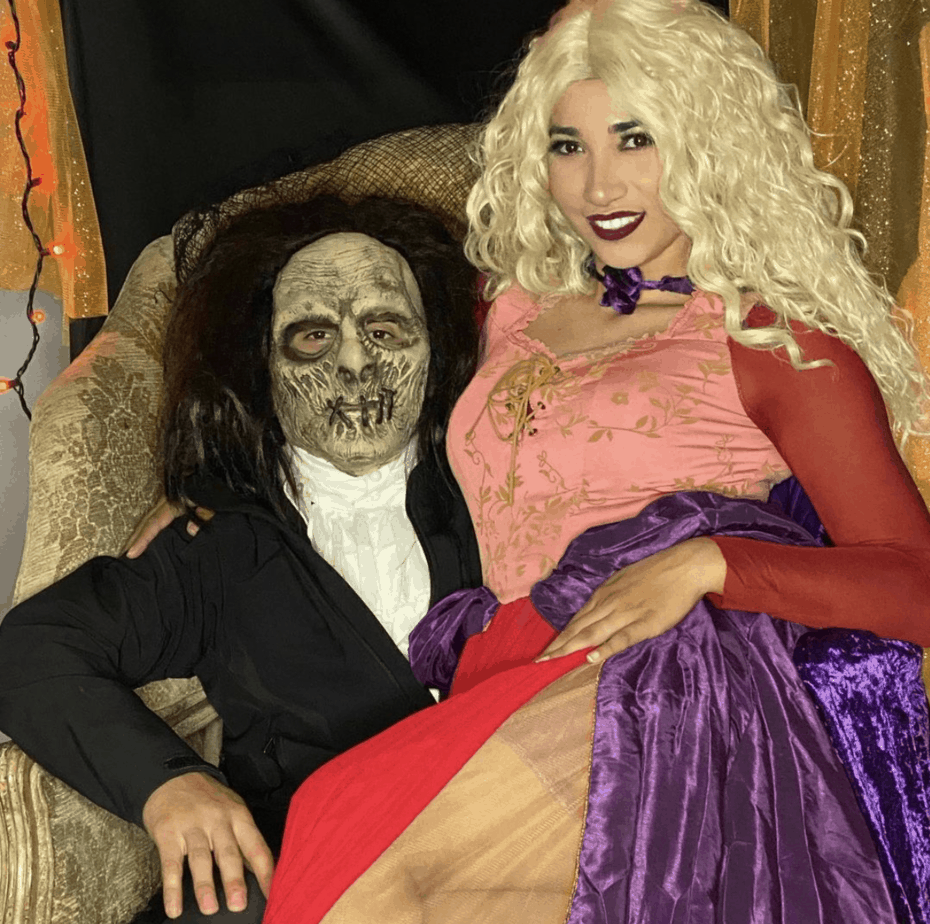 The two characters from the Halloween movie hocus pocus. You can check out the movie hocus pocus
Money Heist Couples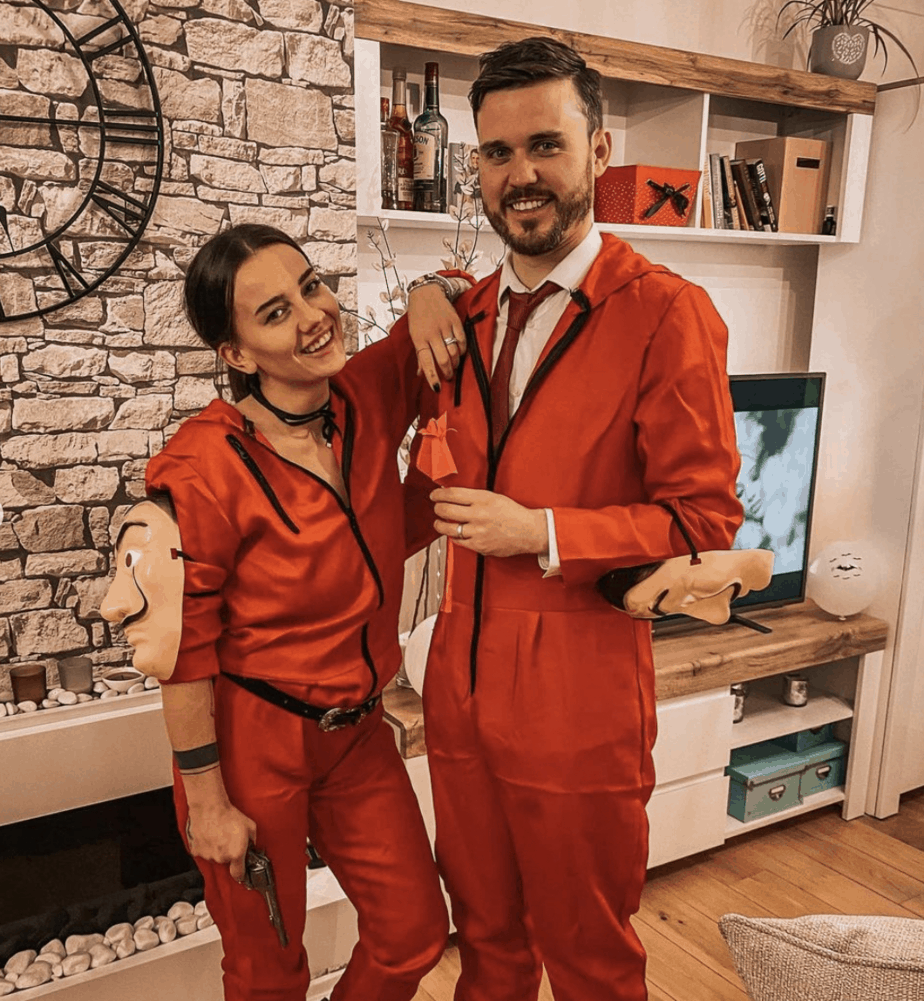 Time to steal some money, let us go into people's houses this Halloween. This costume is inspired by a Spanish movie money heist on Netflix, it is an interesting one so check it out.
Bonnie & Clyde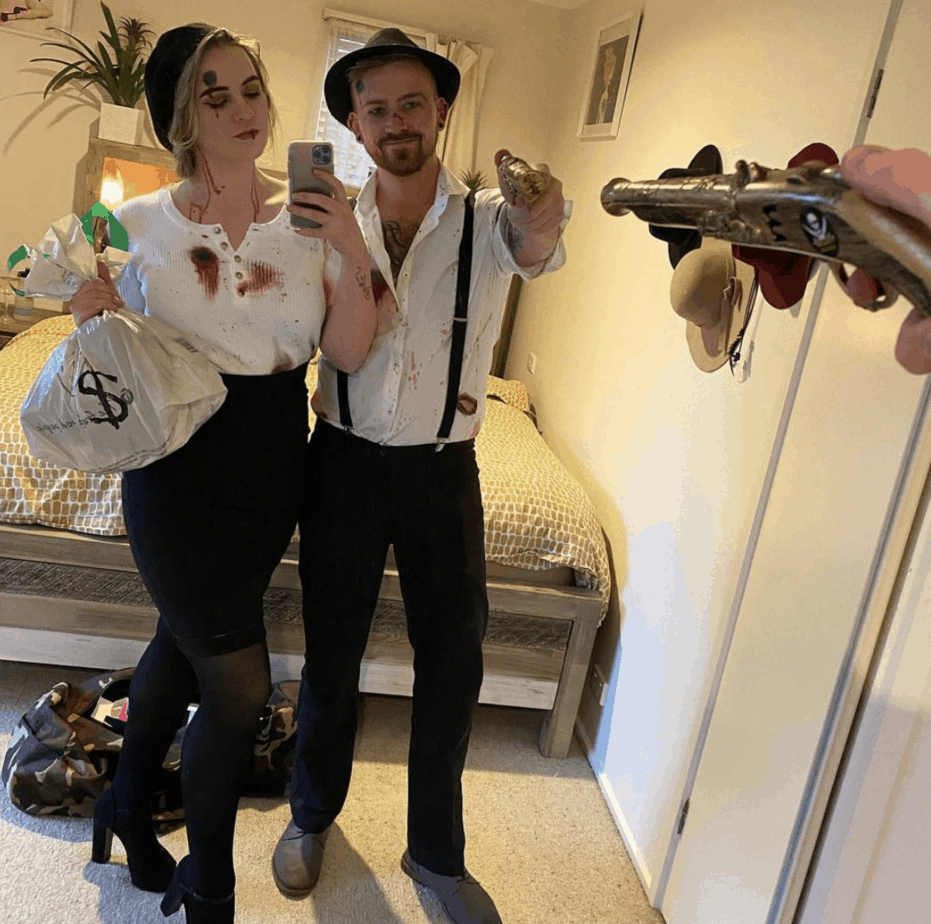 If you have never heard of the two lovers that were thieves known for their bank robberies, then I wonder where on planet earth you have been.
Cute Cow Family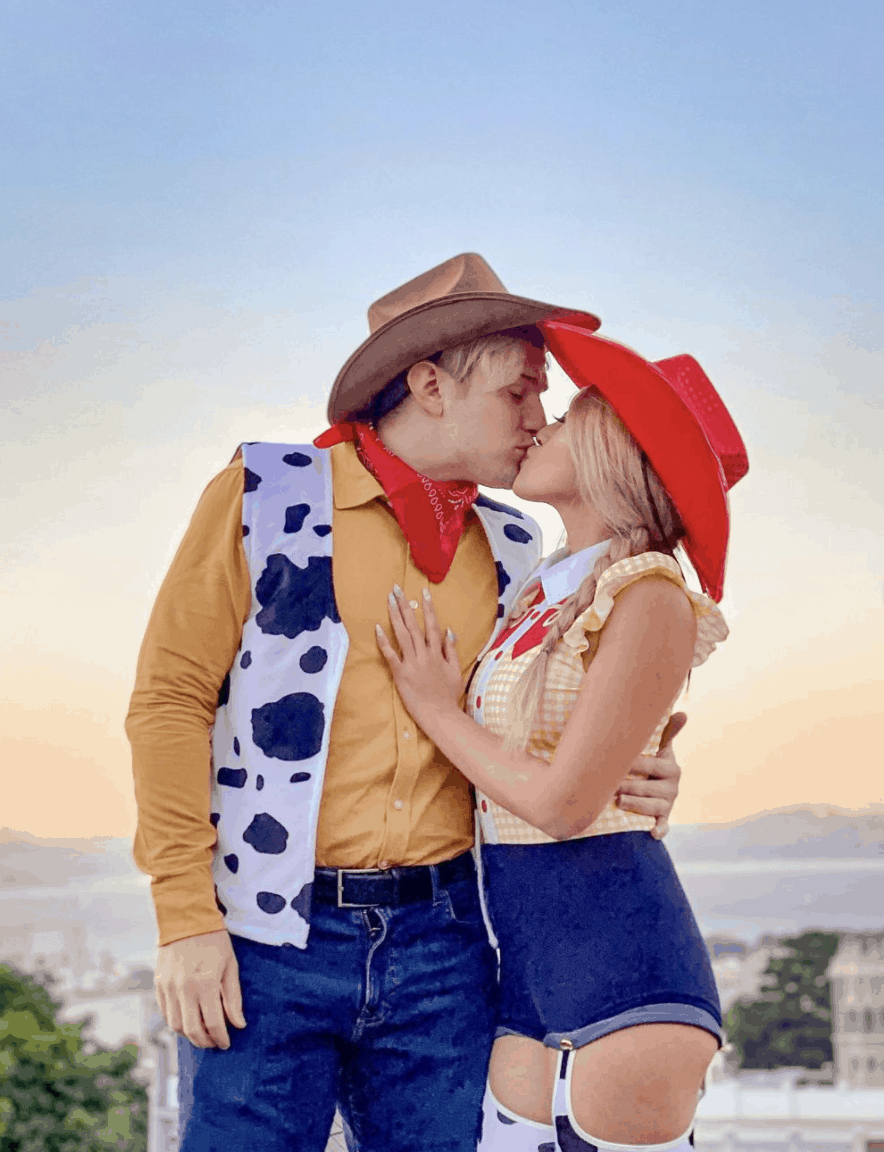 Seeing this costume is giving me texas vibes, the whole cowgirl and boy lovers.
Skeletal Couples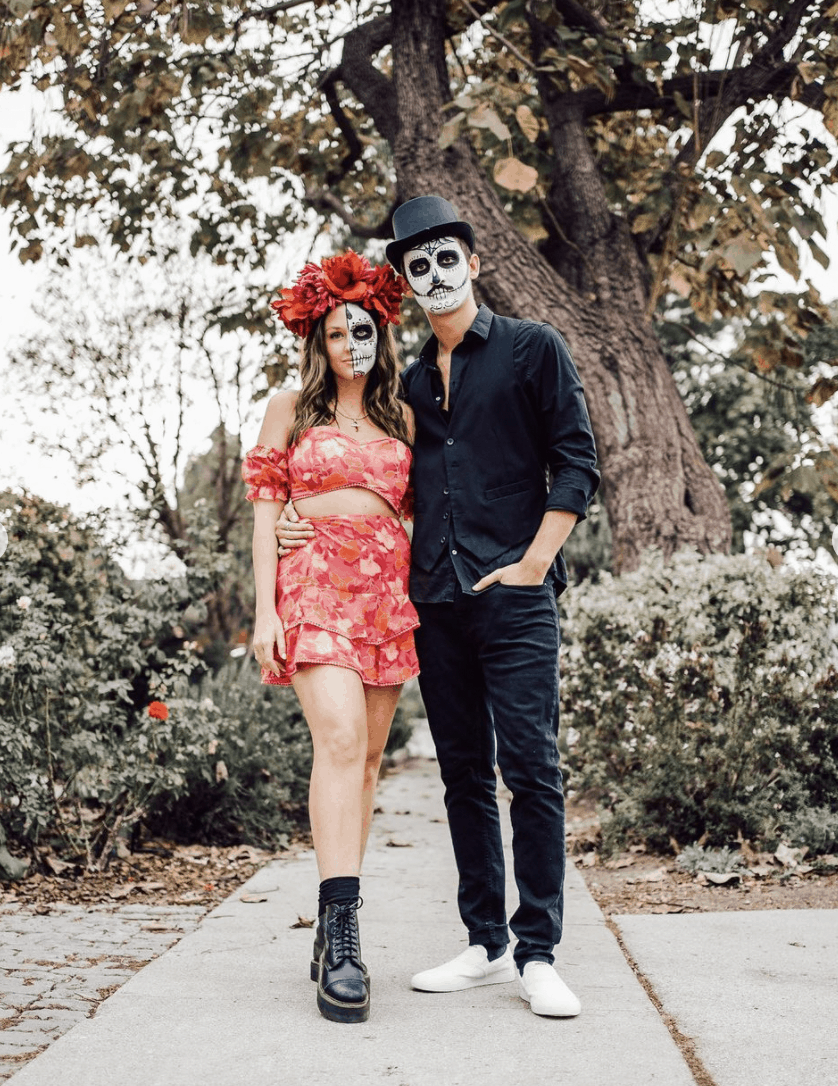 A very simple but cute Halloween costume for couples, all you have to do it draw your faces and you are good to go.
Indiana Jones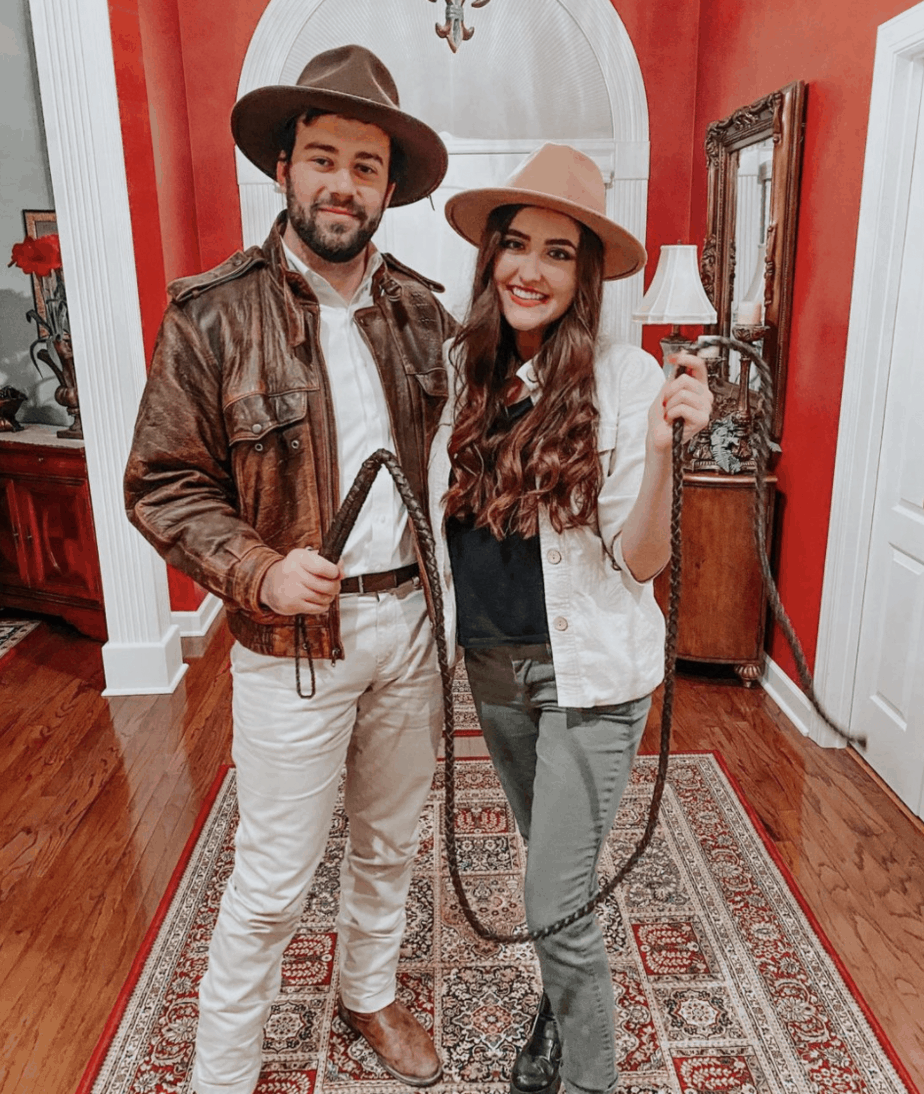 Starbucks Coffee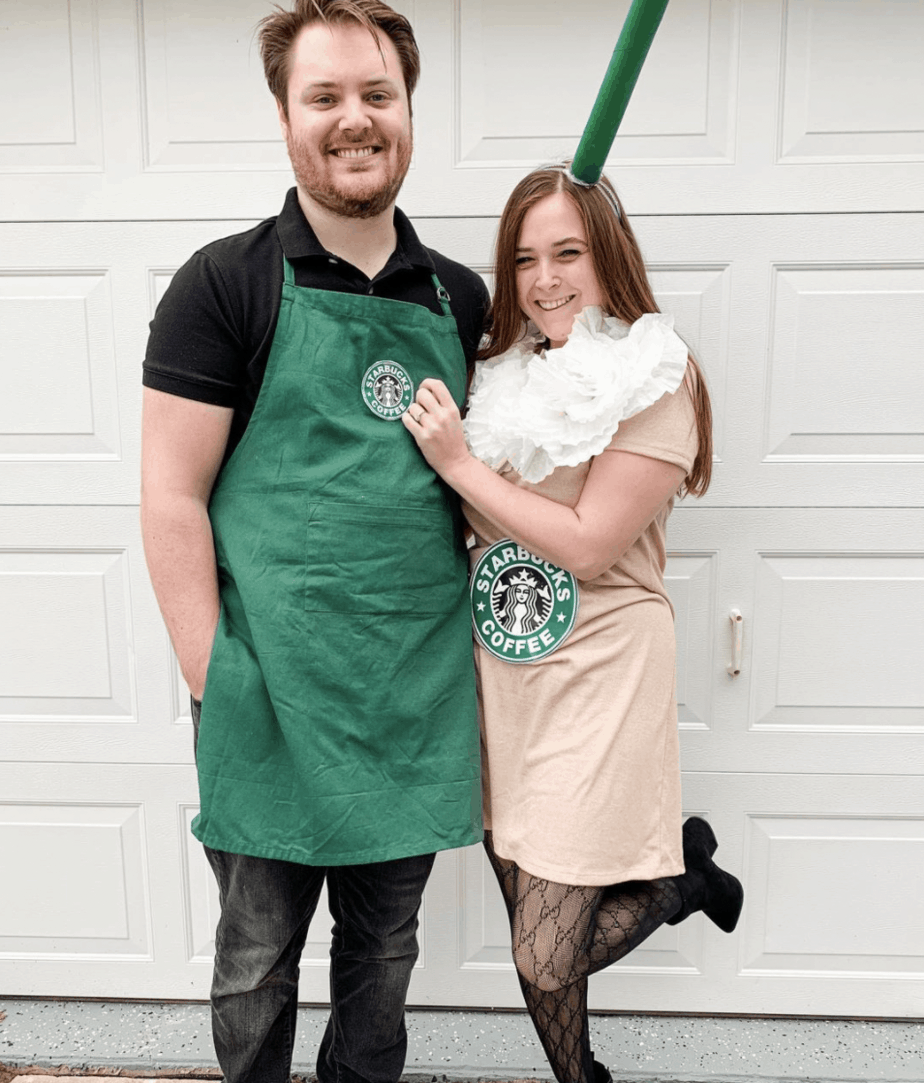 We love Starbucks so much that we had to show them off.
The Robots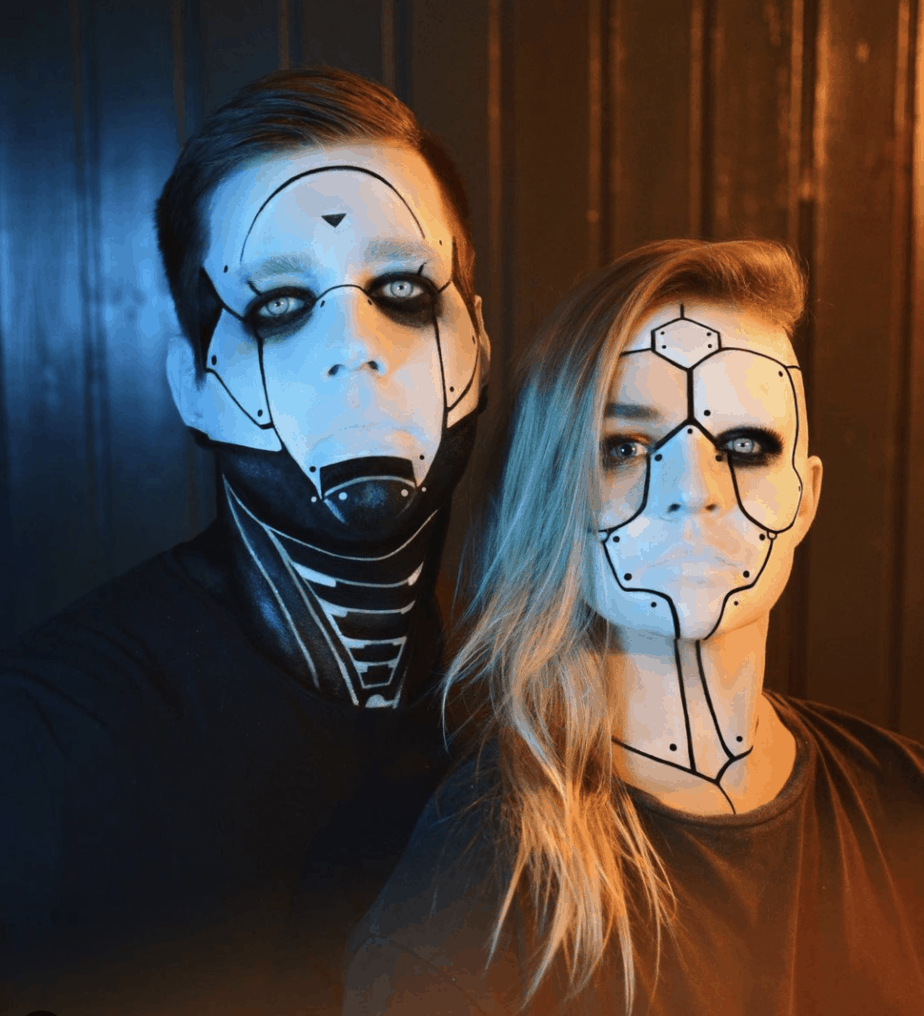 Show your love for robots and machines by dressing up like this
Bae Watch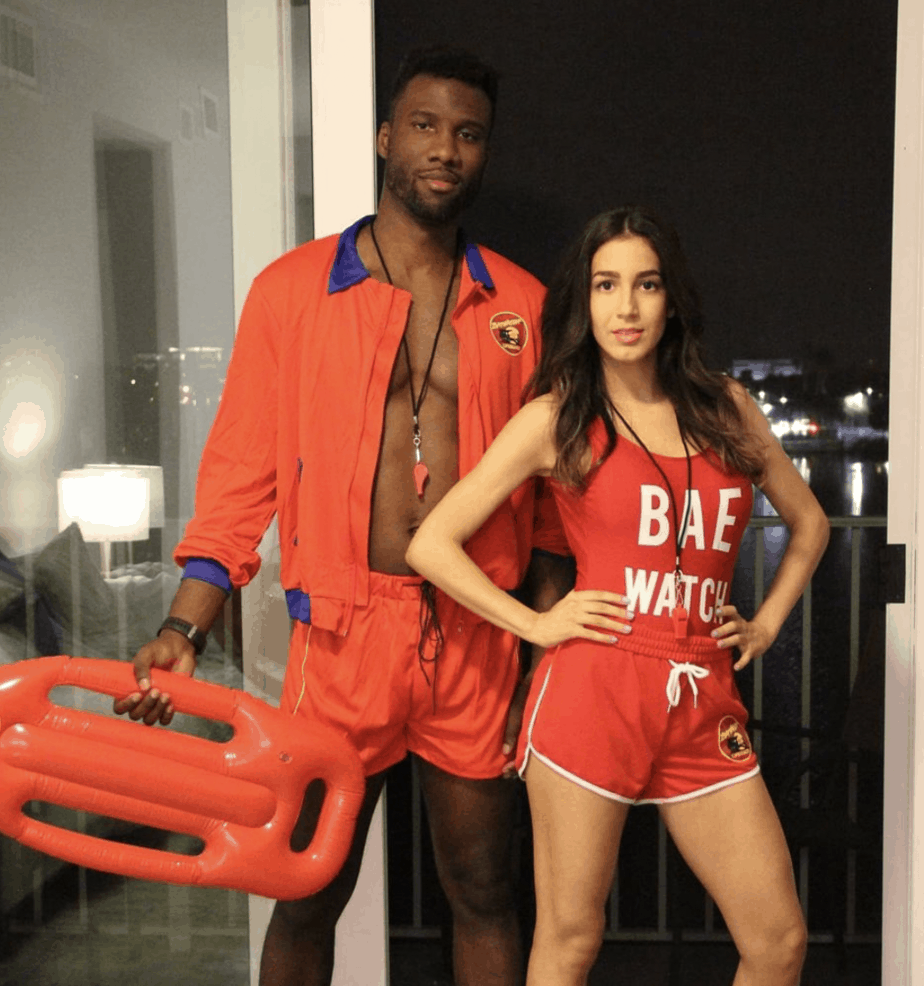 If you are a fan of the movie Baywatch then this is the perfect Halloween couple costumes you and your spouse should be rocking.
Chucky & Tiffany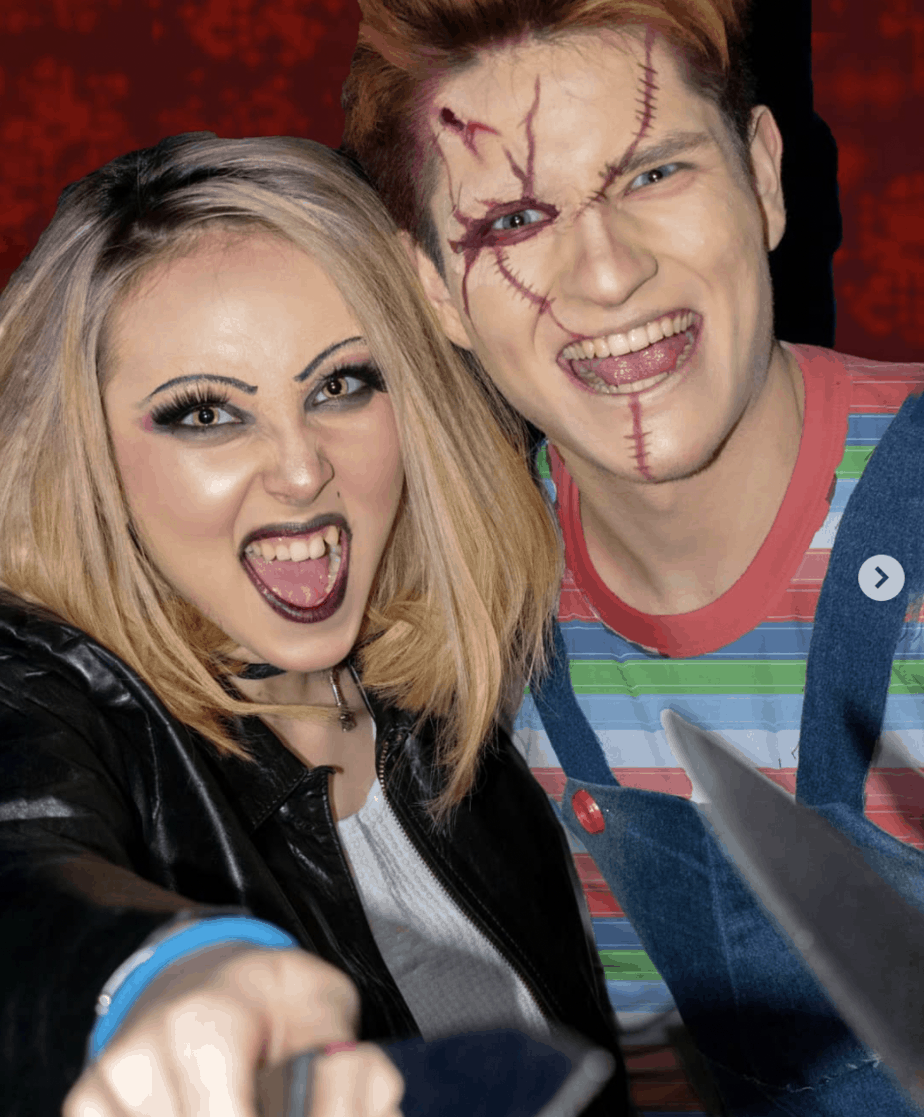 Lovers of this movie please come forward let's kill people this Halloween. It is one of the scariest movies I watched growing up and it is a perfect costume for a creepy day like halloween.
Soap Man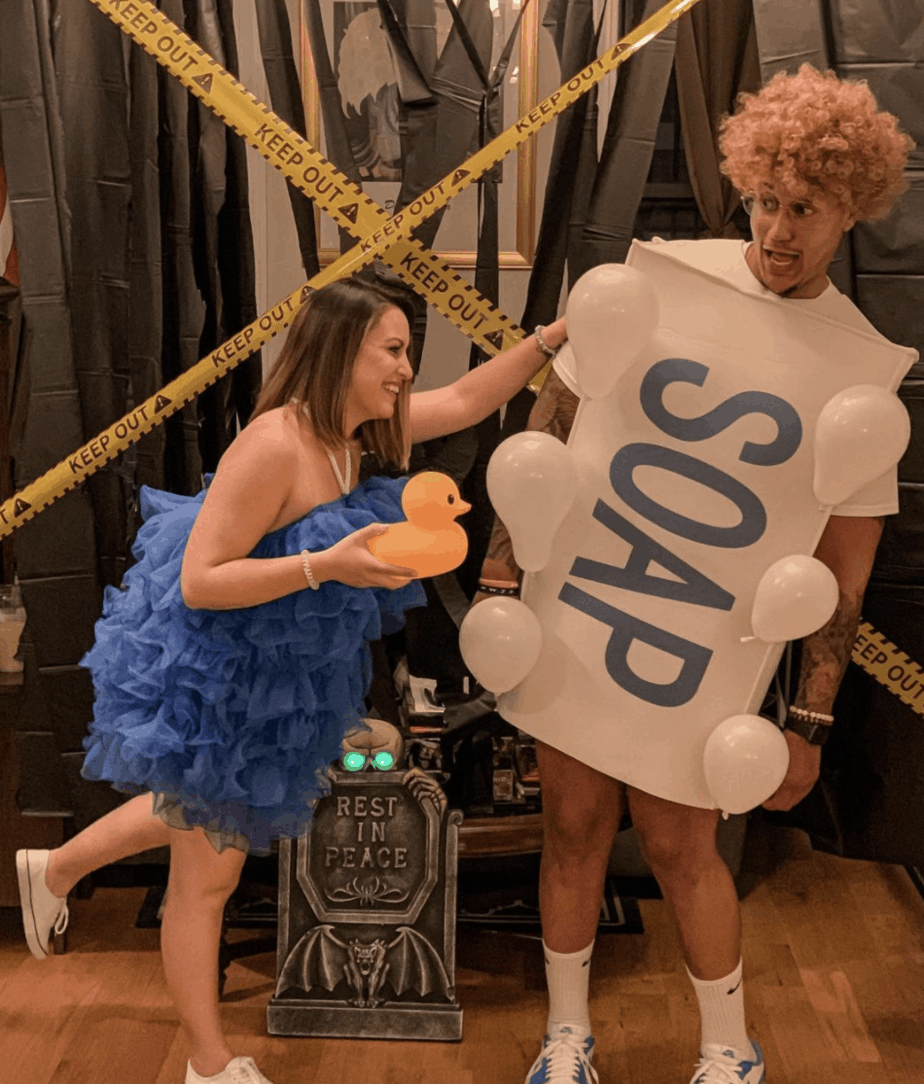 This is a very hilarious costume you can rock with your spouse.
The Prince and Cinderella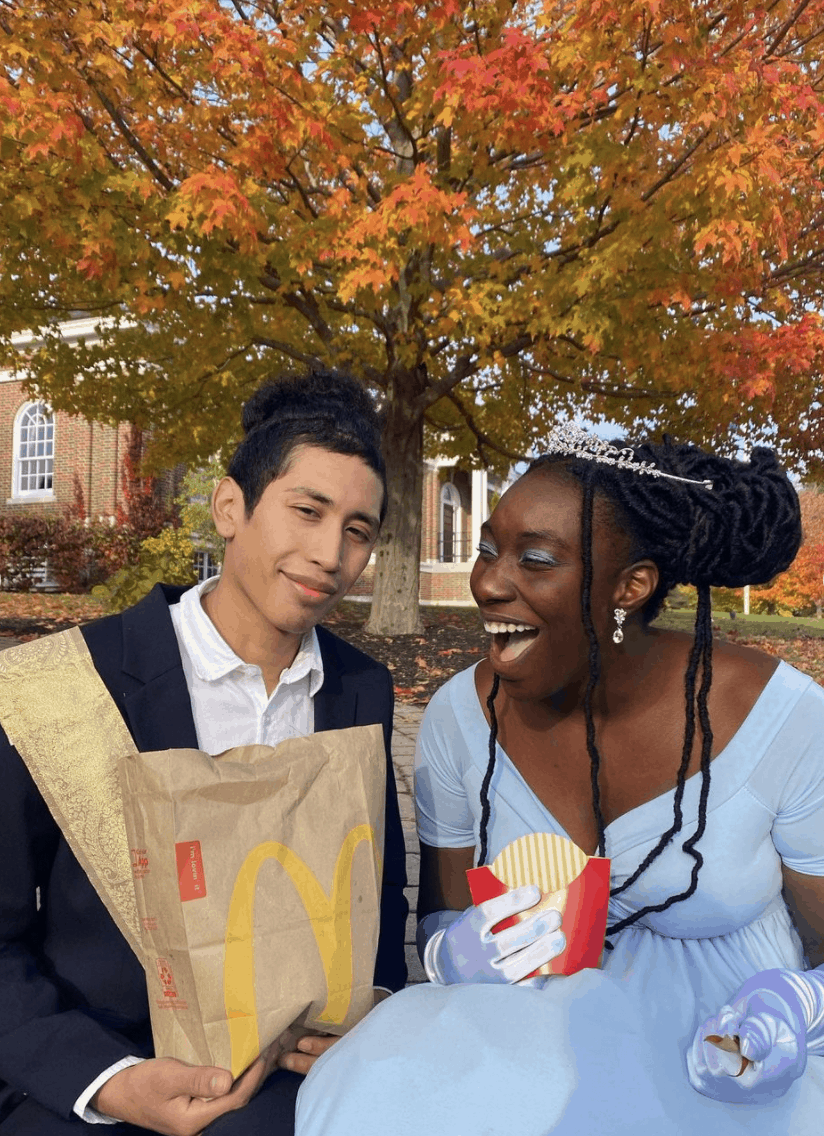 Every Cinderella needs her prince charming, show off your prince charming this Halloween
The Flinstones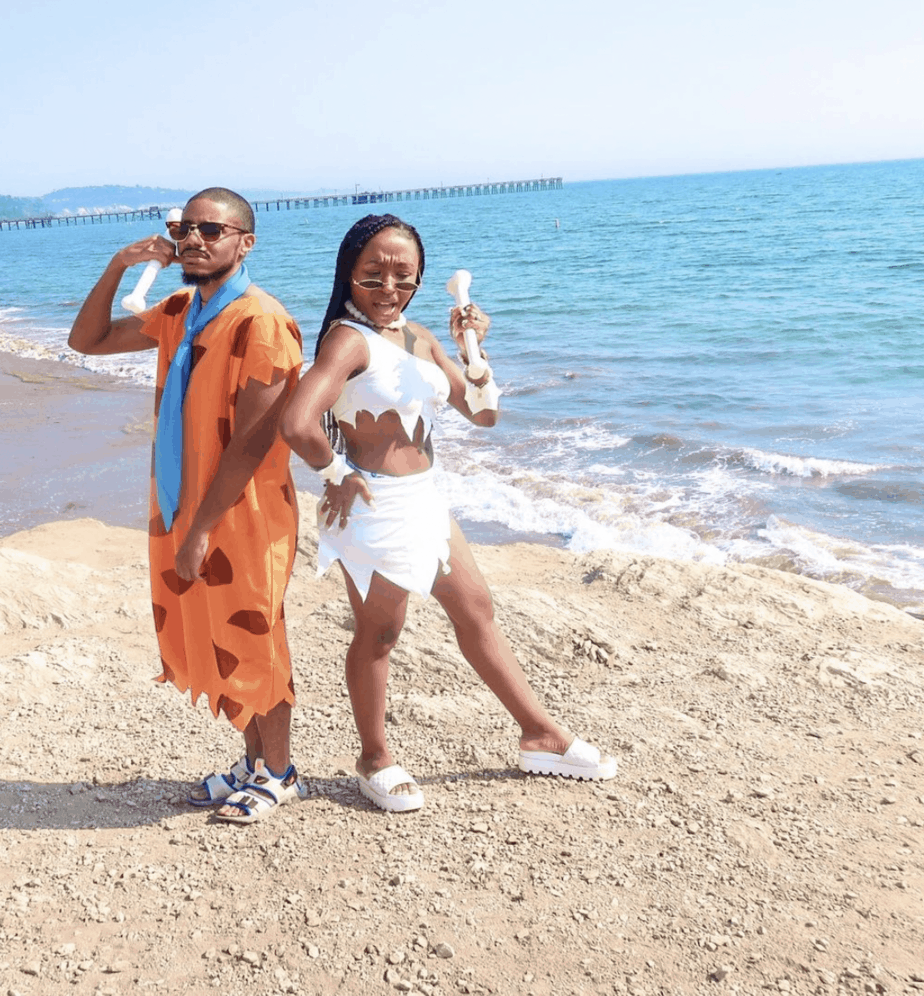 The modern stone-age family is killing it this Halloween, so join them if you love the movie.
Herman and Lily Munster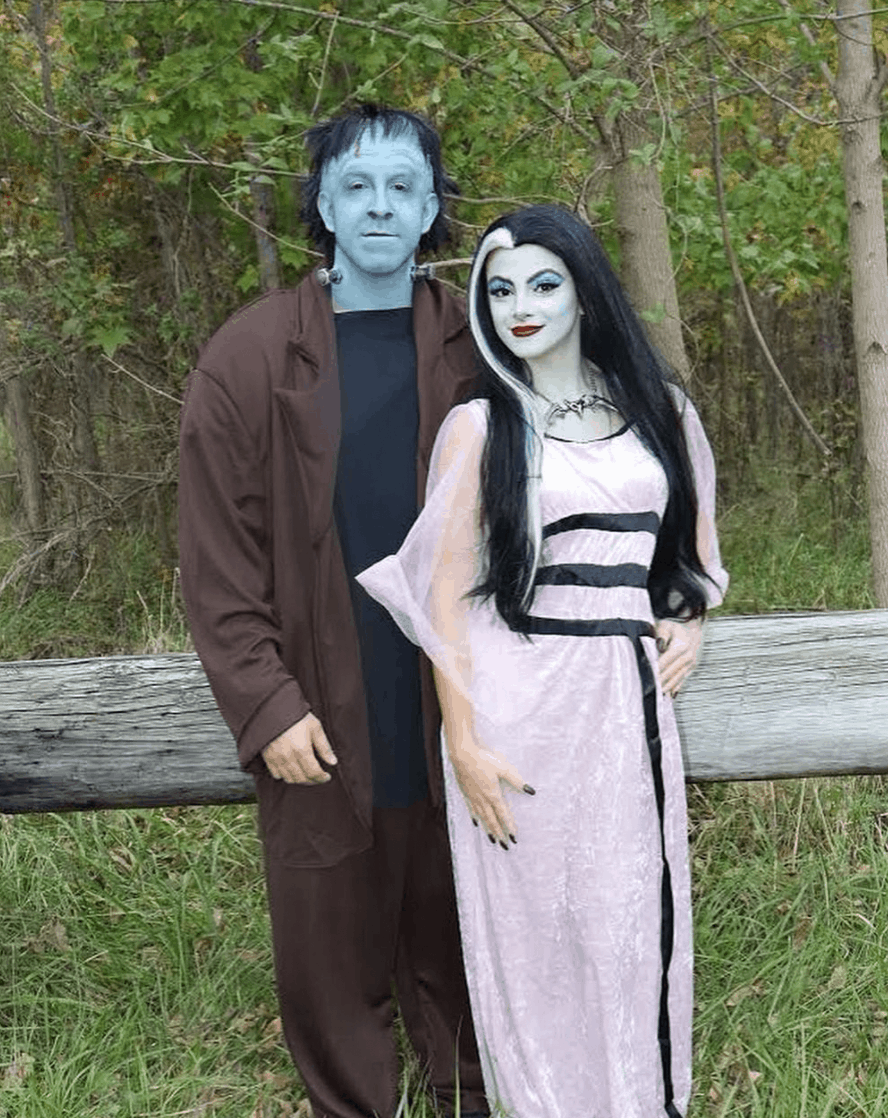 Archie & Betty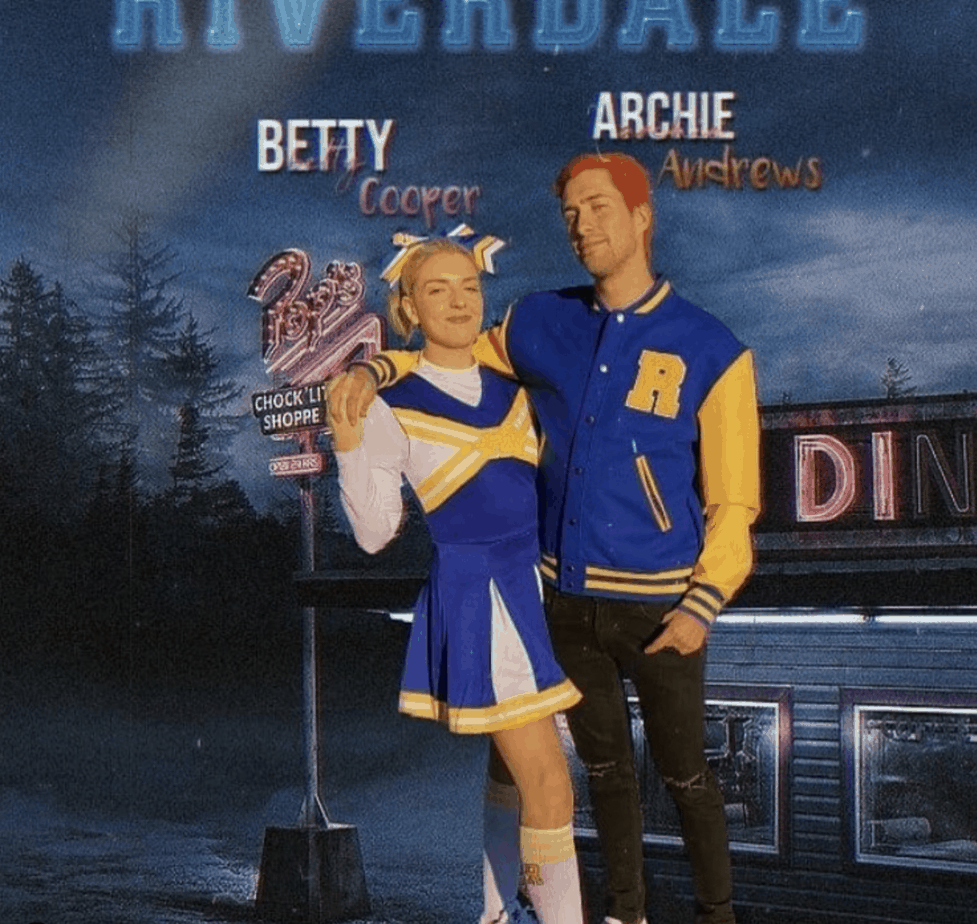 Lovers of Riverdale showing their favorite characters, you and your partner can dress up like any of the characters.
The Hunter & Deer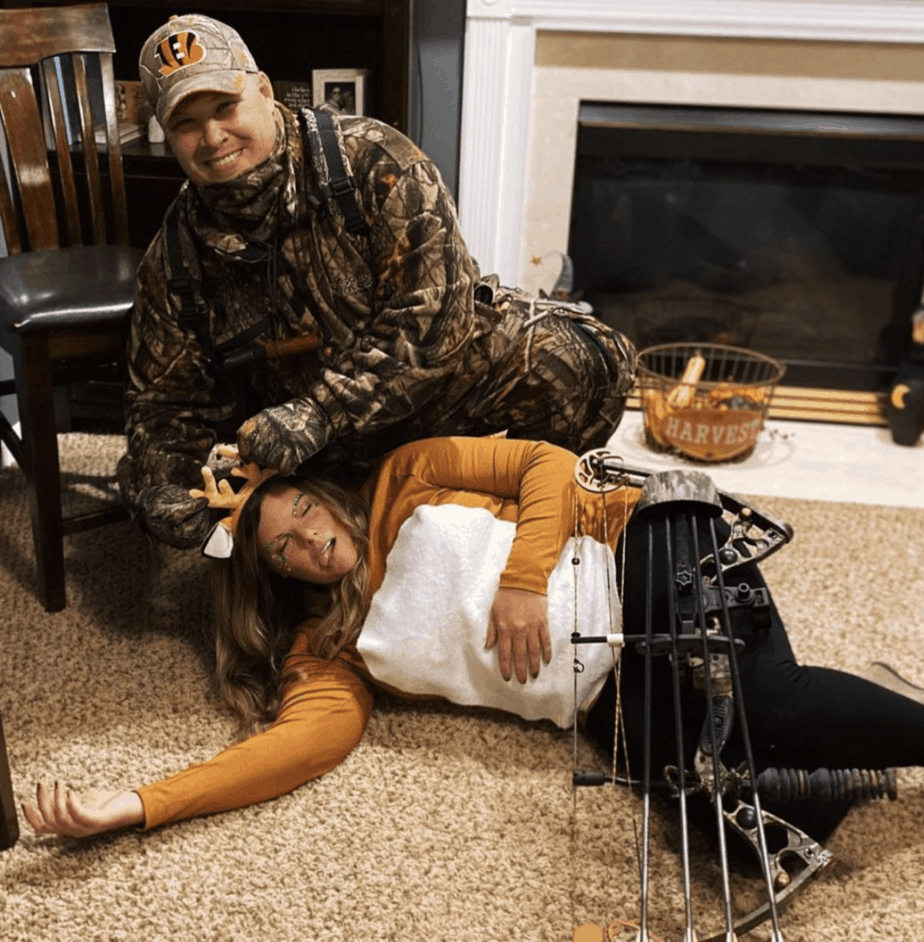 He went hunting and caught a deer, and she turned out to love him forever.
Rockstars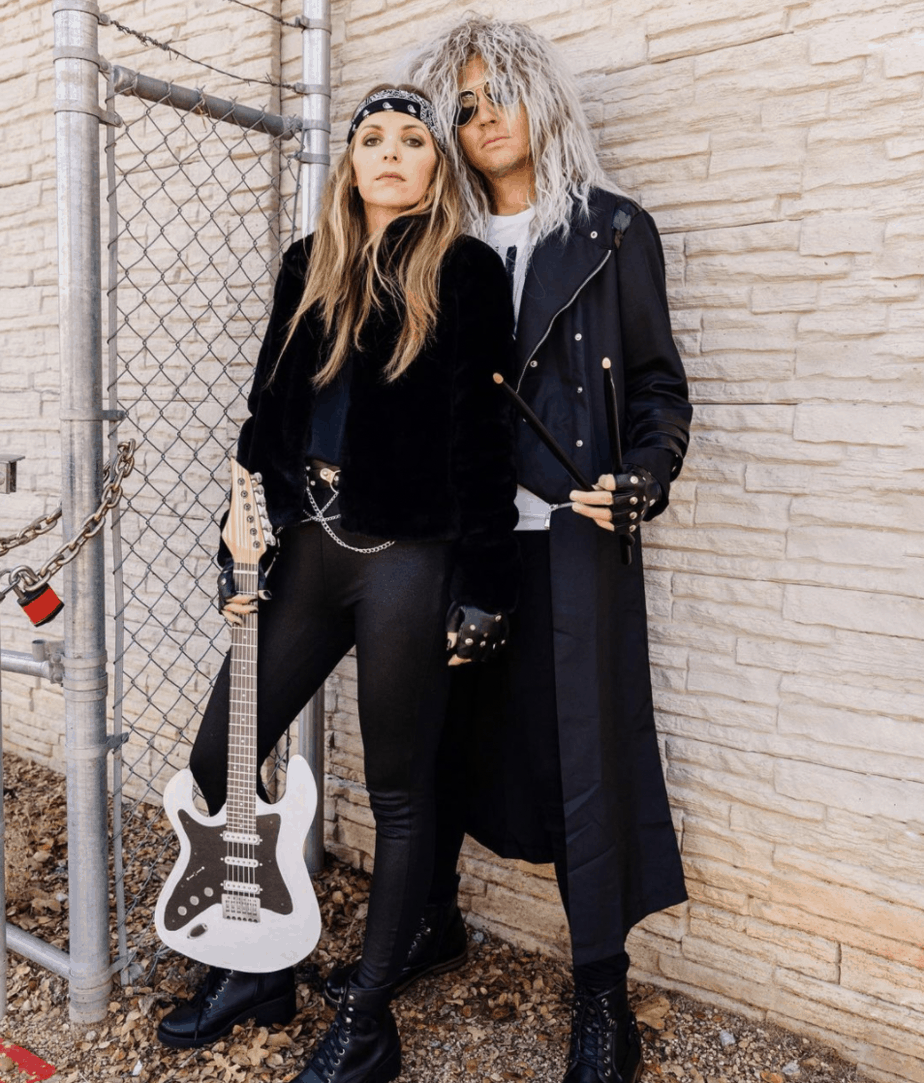 If you love the rockstar vibe this is a nice costume
The Mad Hatter & Red Queen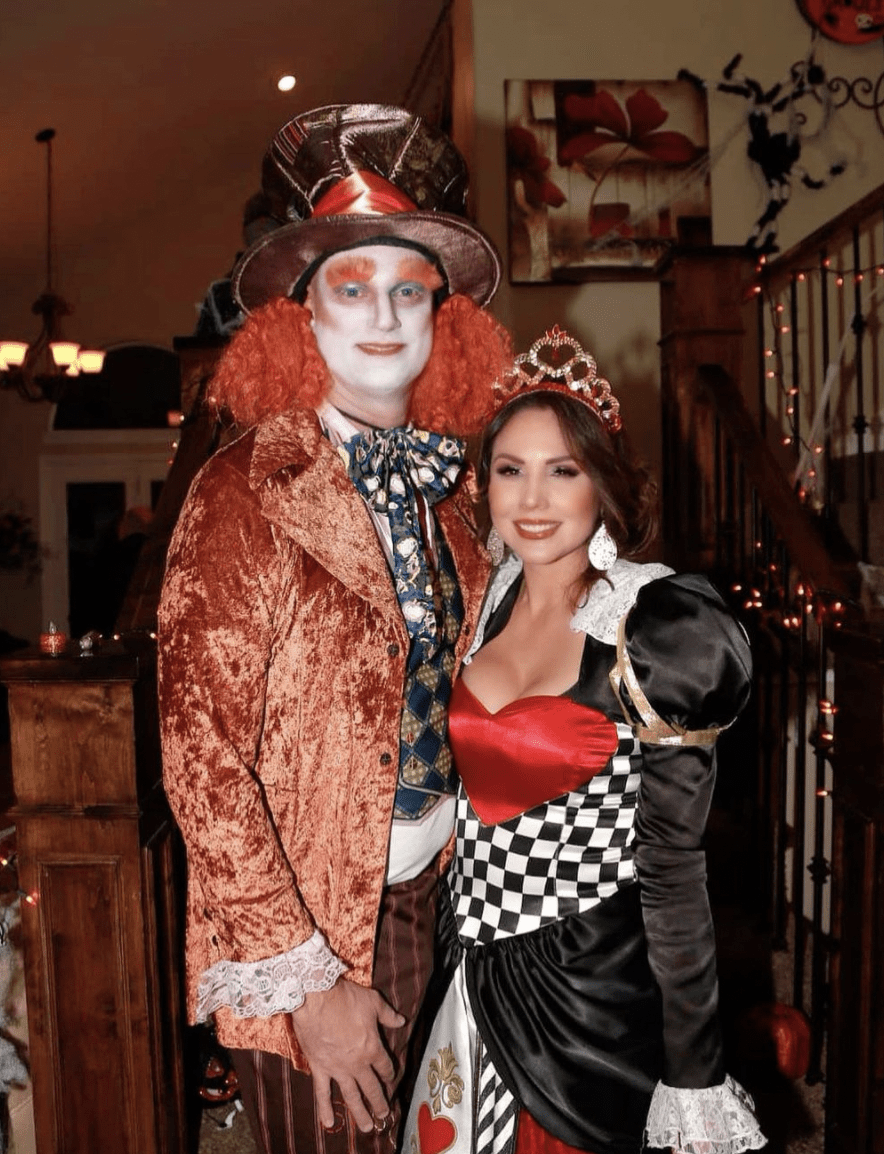 Alice in wonderland fans is showing off the characters they love best.
Pumpkin Head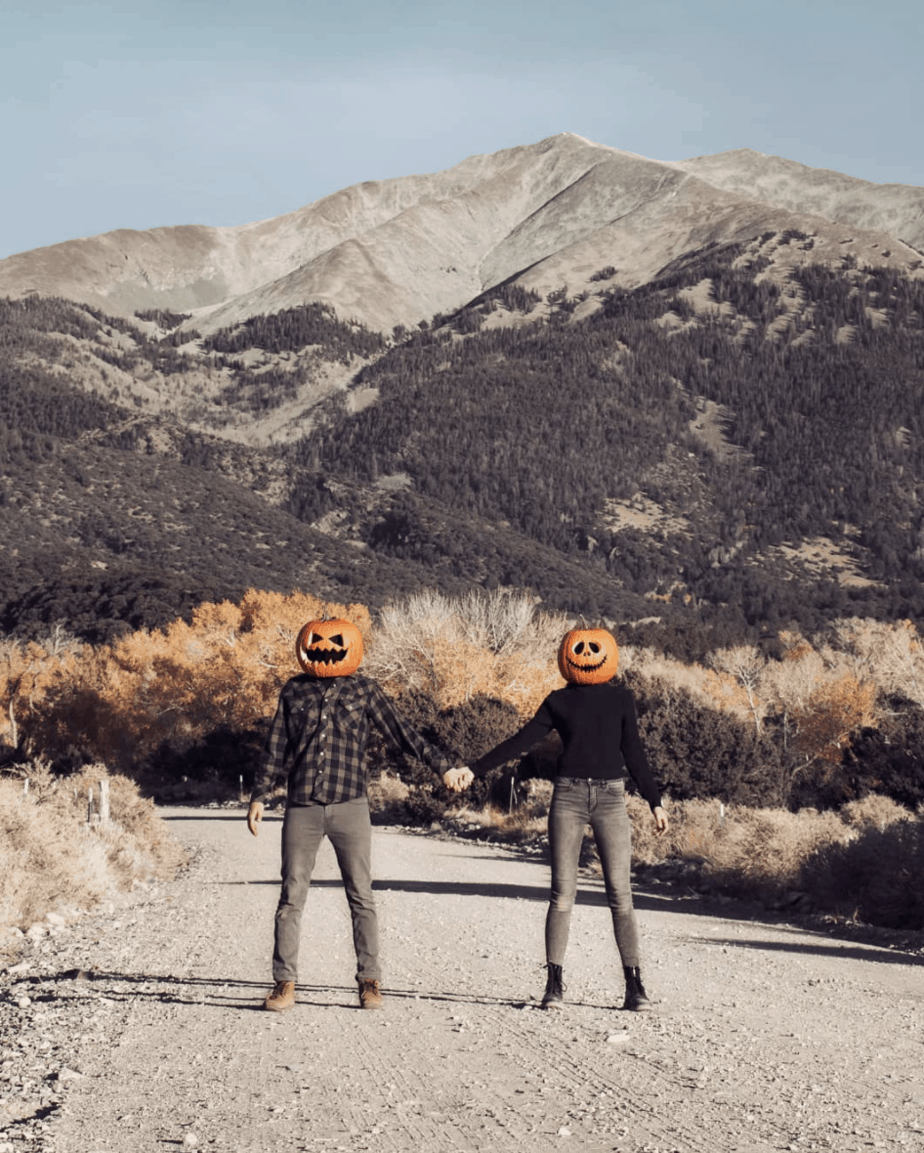 Creepy Doctor & Nurse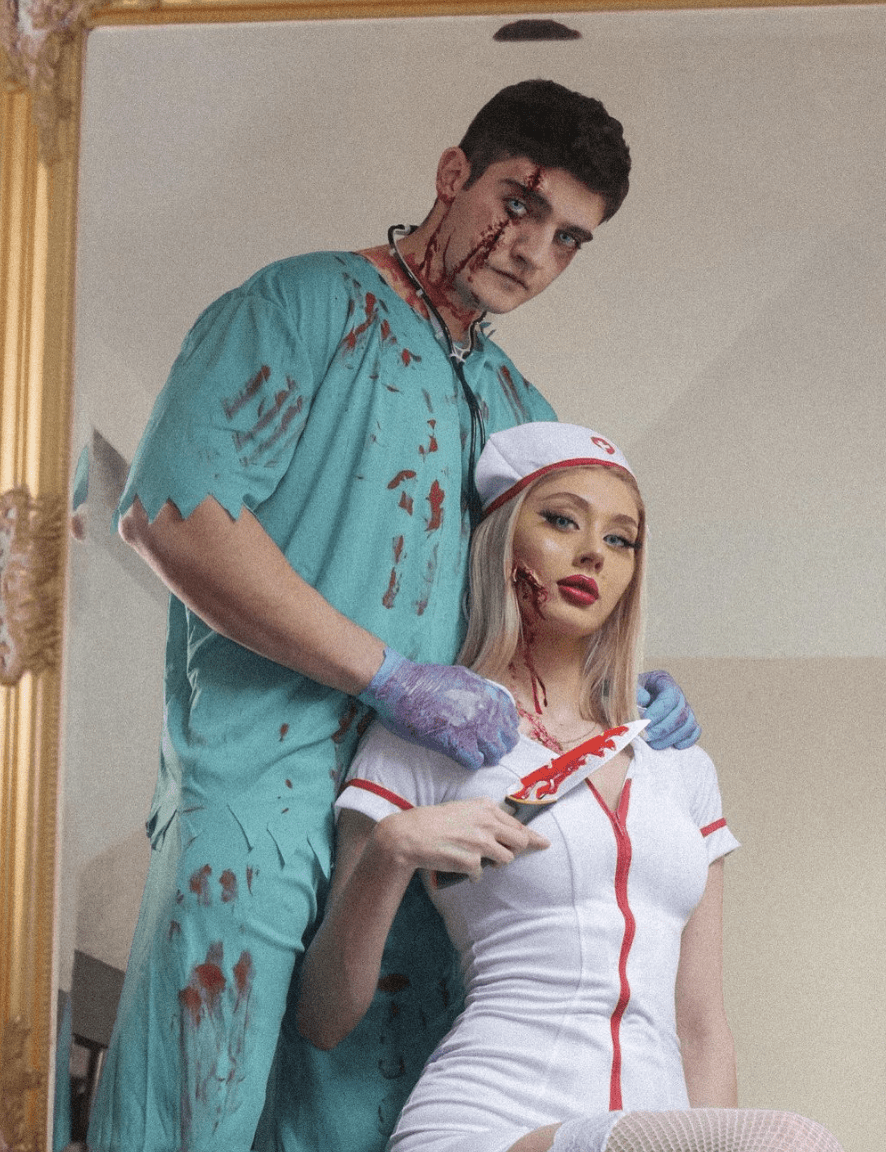 Another sexy couple Halloween costume is this zombie doctor and nurse, I really love this costume.
US Naval Aviation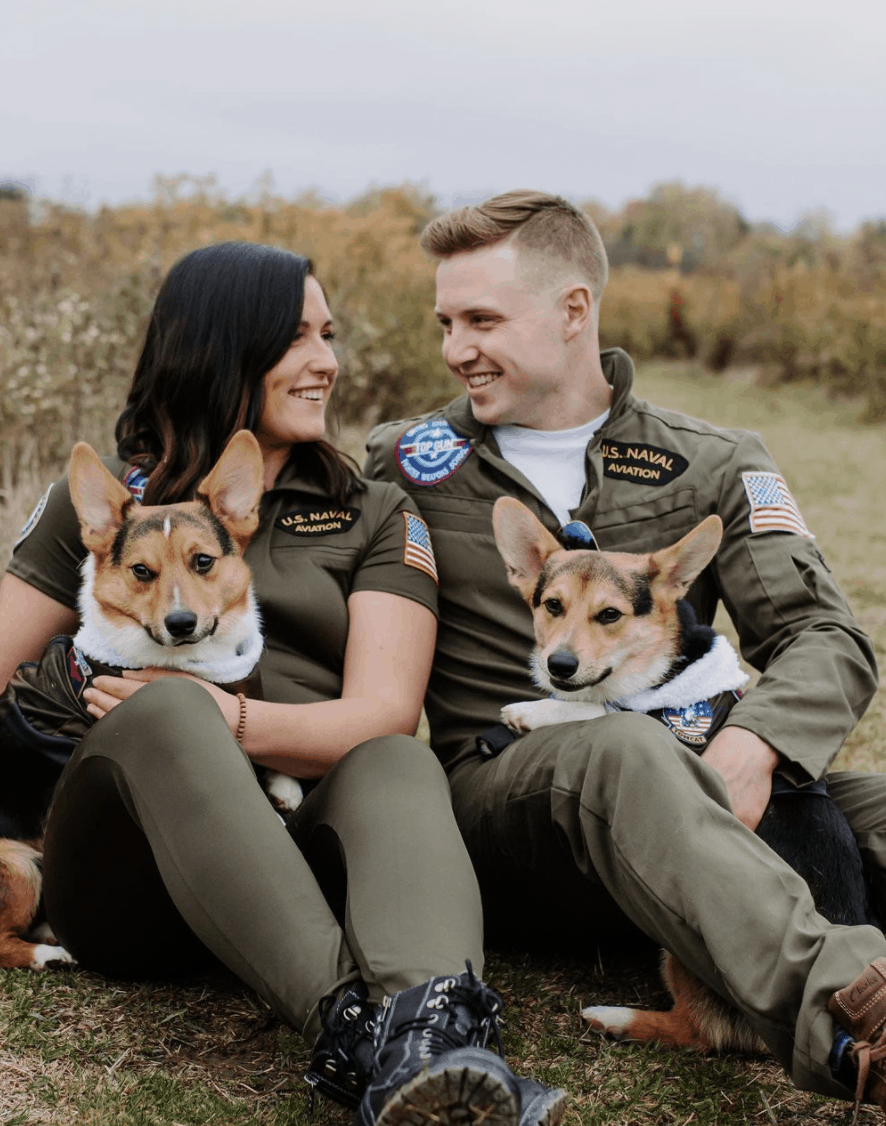 Show your love for the US navy by rocking this costume with your spouse.
Under the sea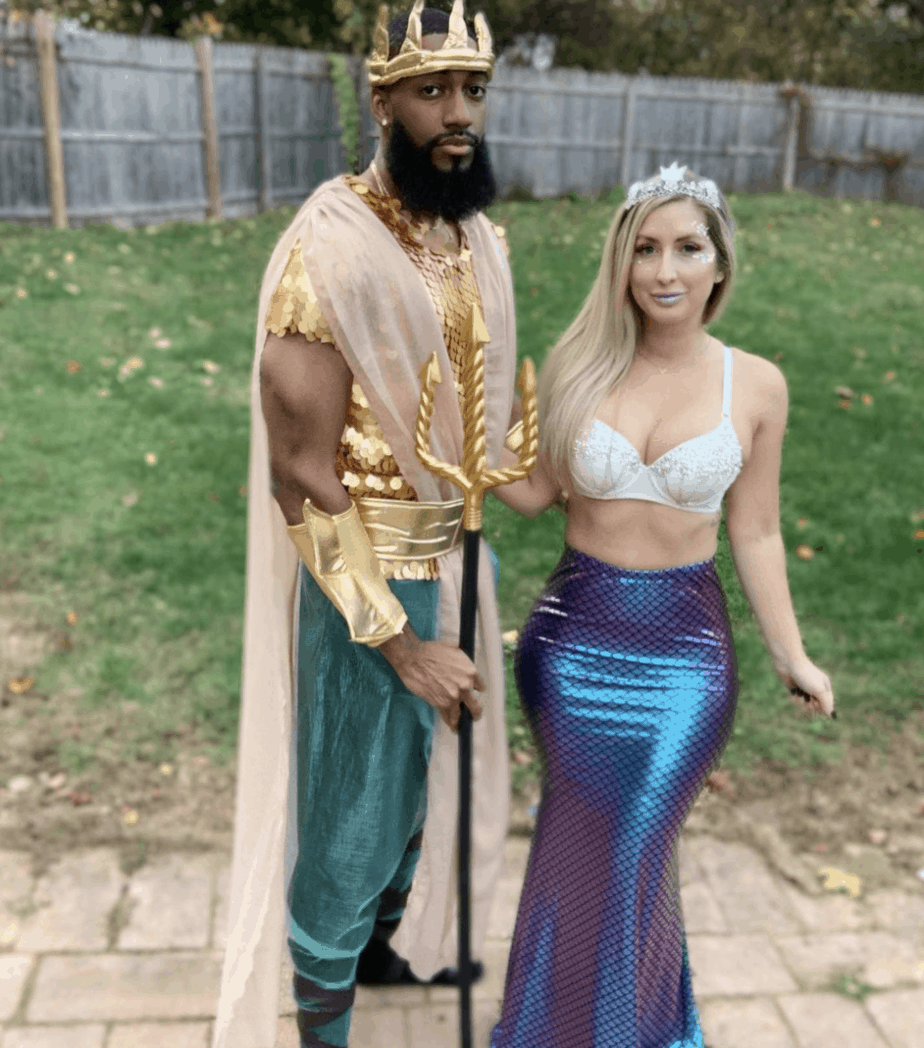 Don't you what to feel like a mermaid princess with her prince charming, so wearing this costume will give you that feeling.
Amazon Prime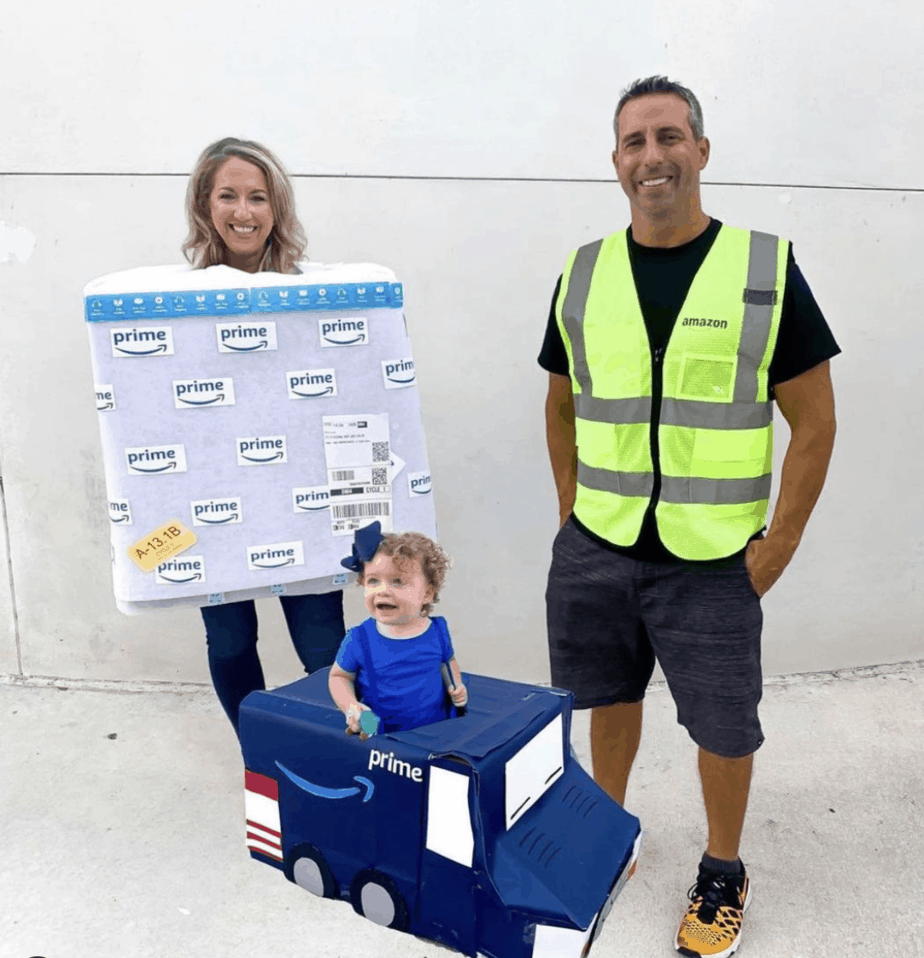 This is how much they love amazon prime and had to show it.
Drink more Beer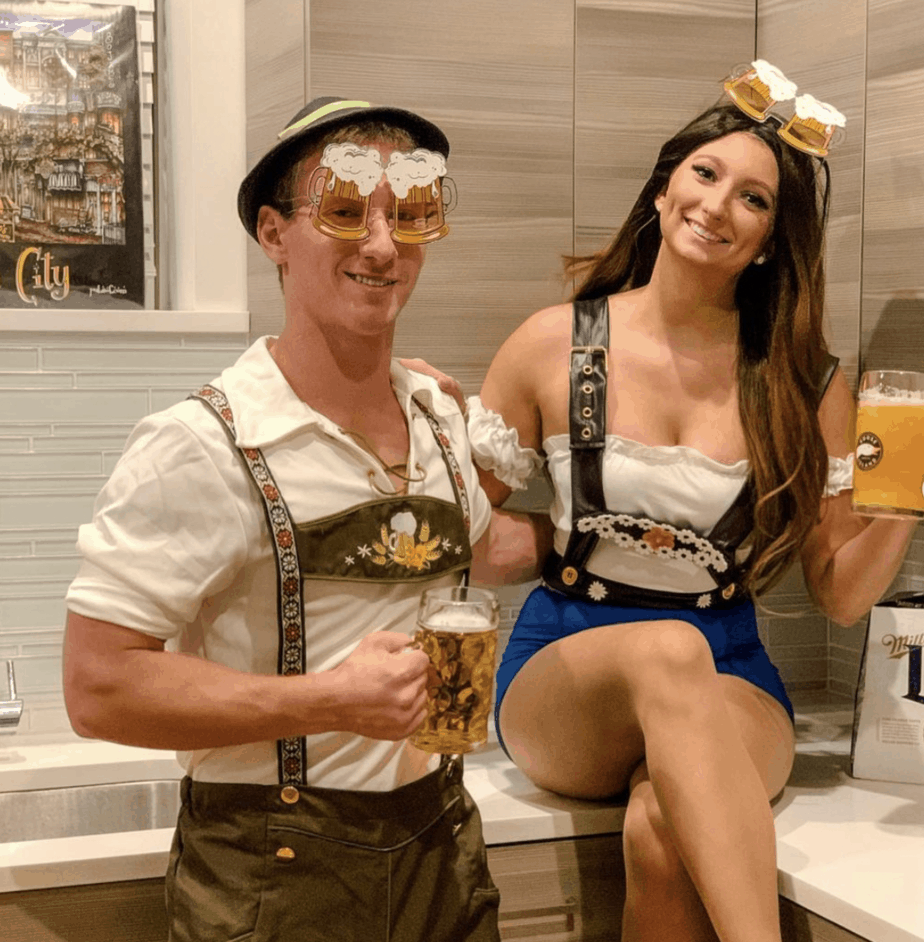 Beer Pong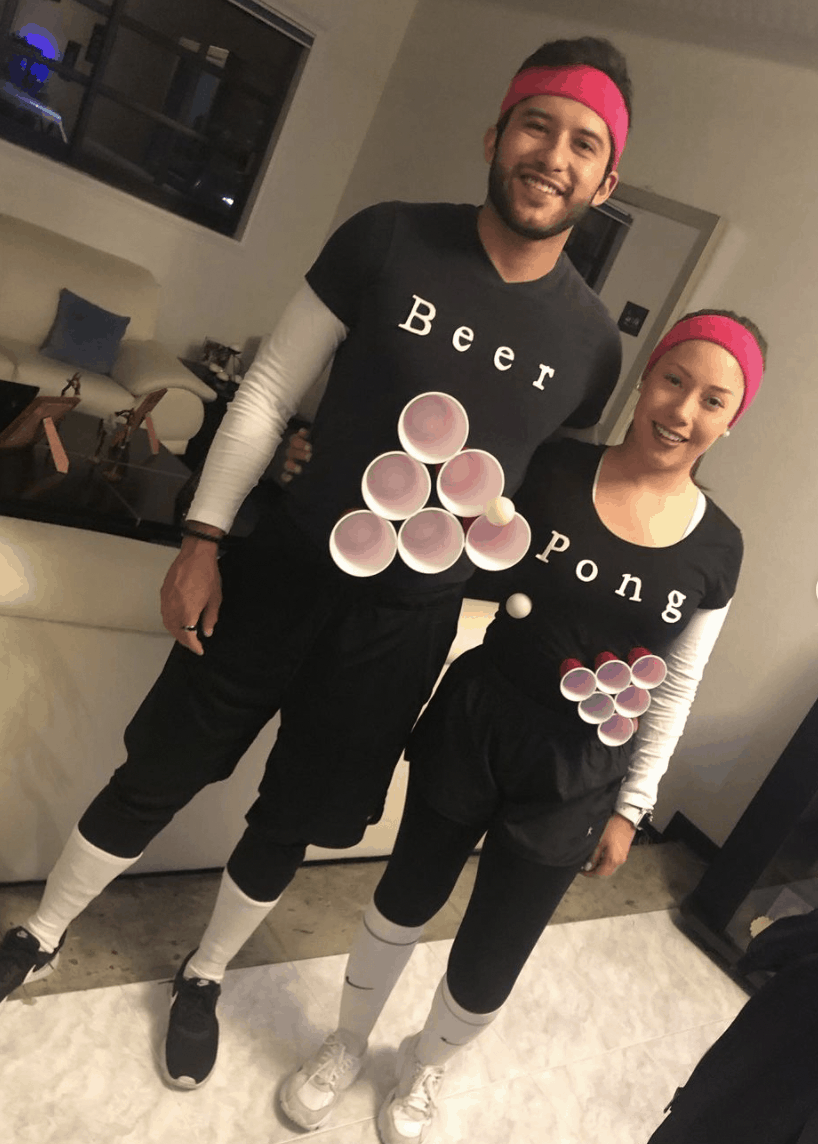 Let's play beer pong all night.
Little Mermaid & Sebastian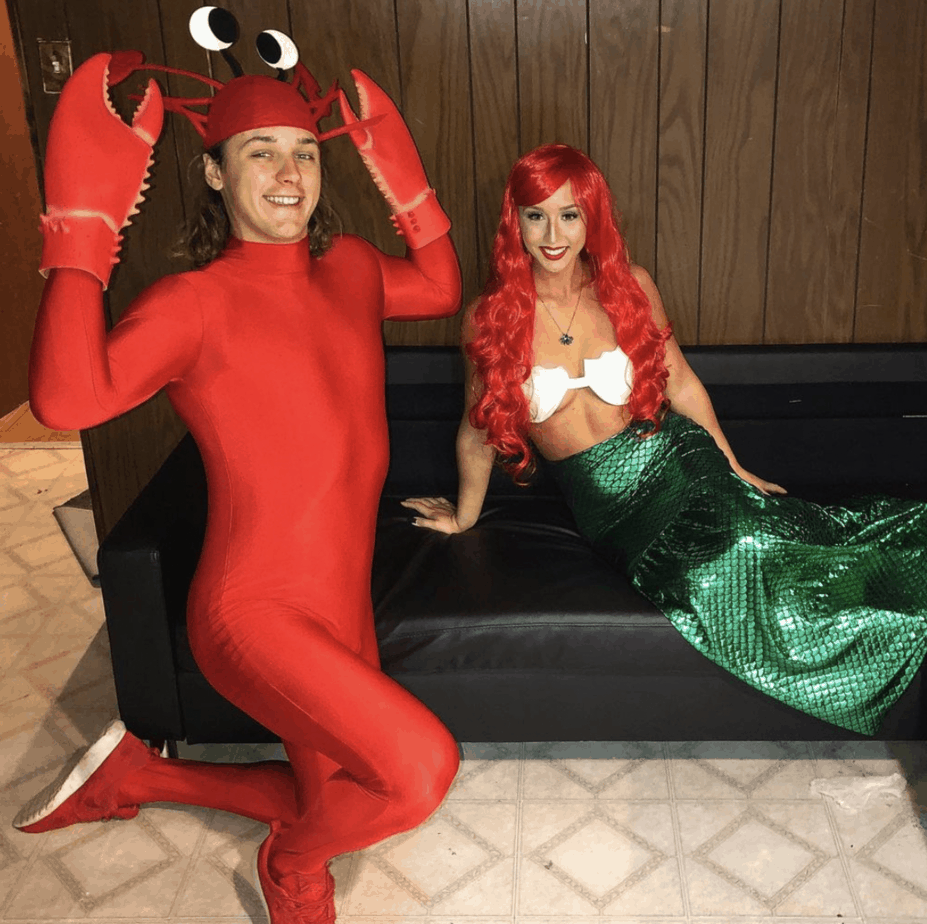 I love ariel and if you do too, this is a cute couple costume to dress up.
Superman & Woman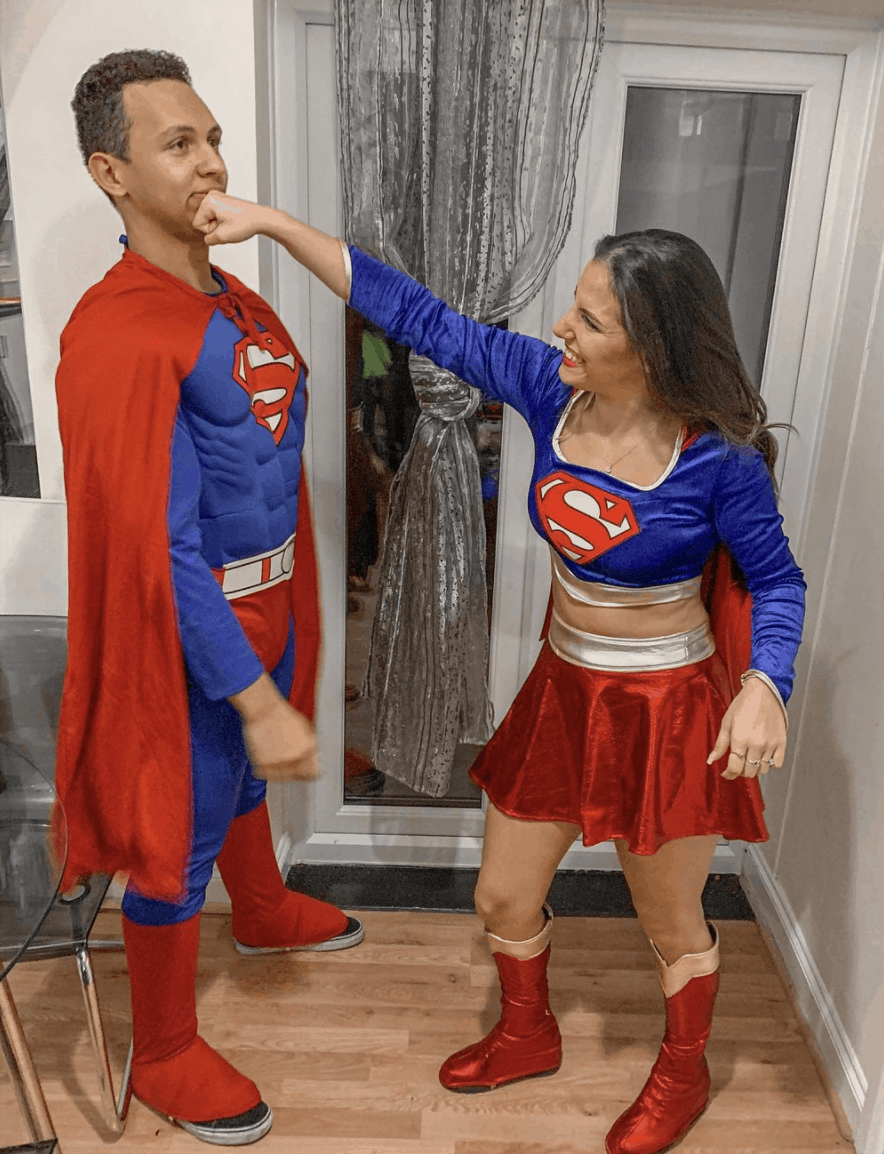 Who doesn't love our superheroes?
Back to the Future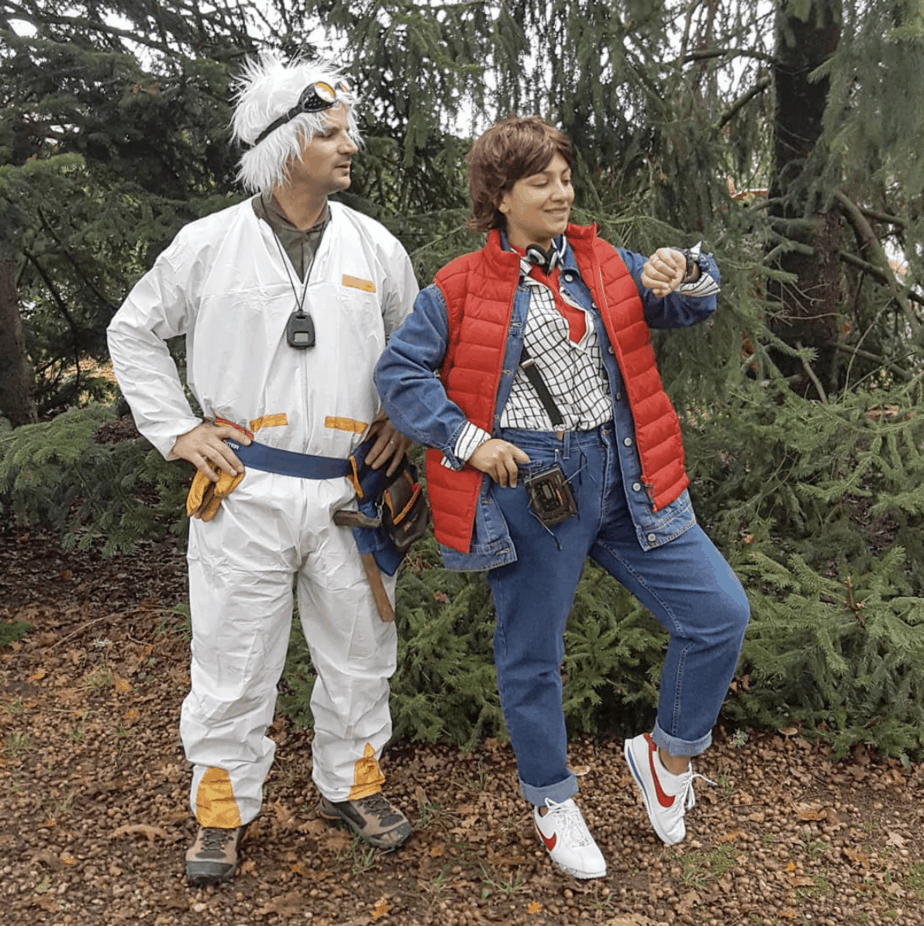 Steve & Robin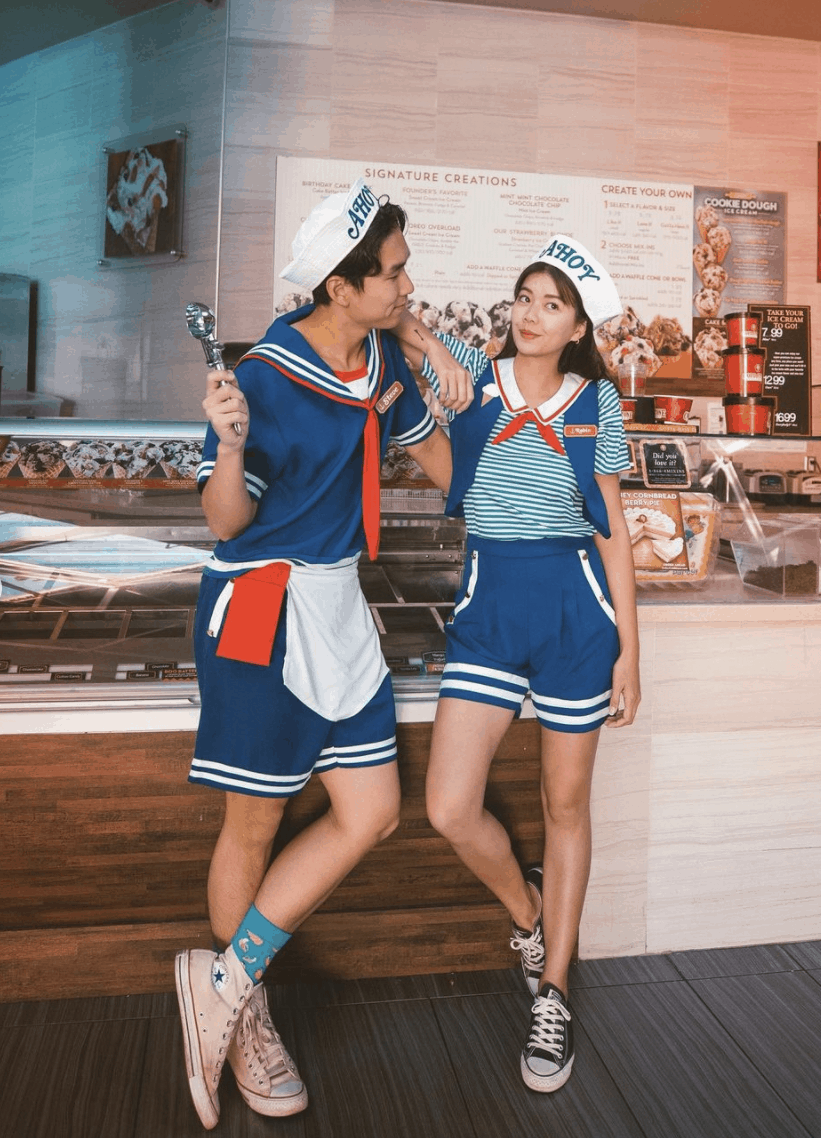 Joker & Harley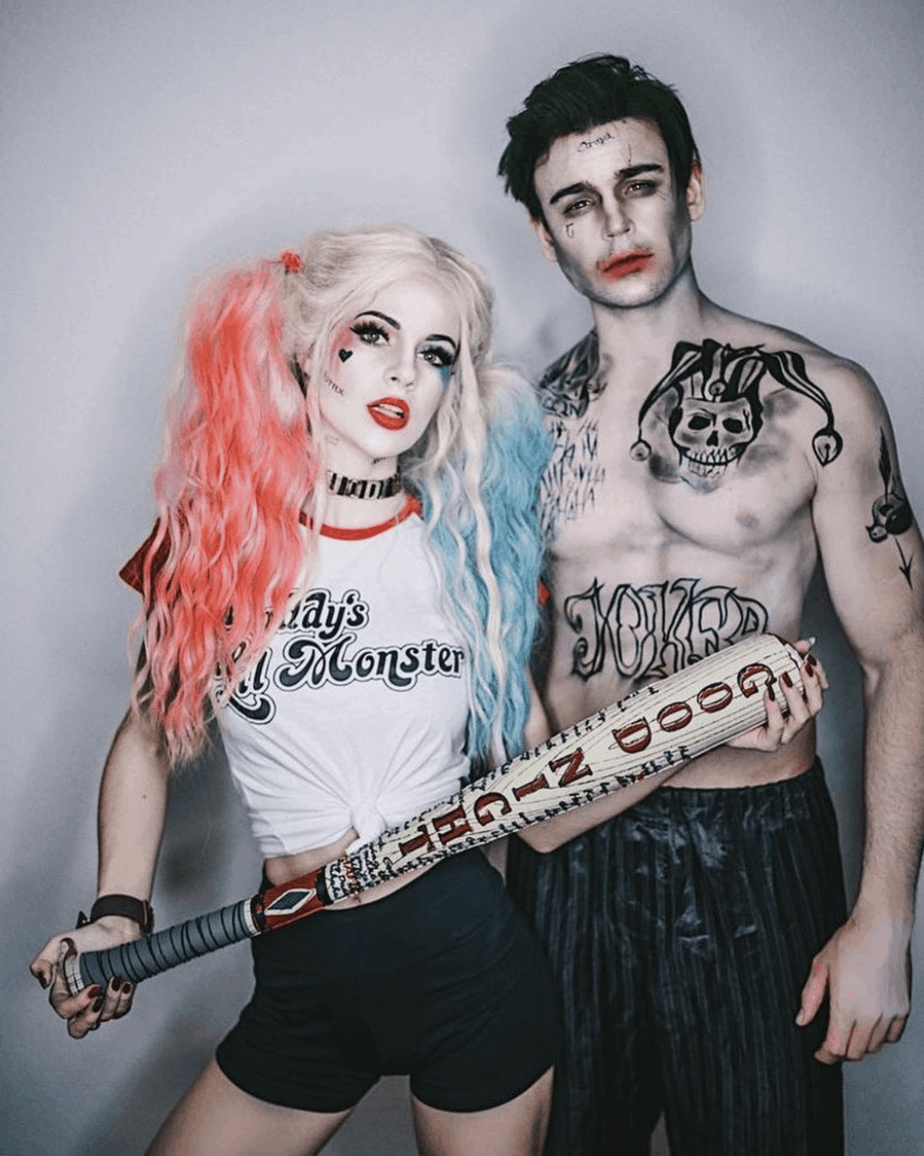 Mr. Joker and the love of his life.

Steve Irwin and a stingray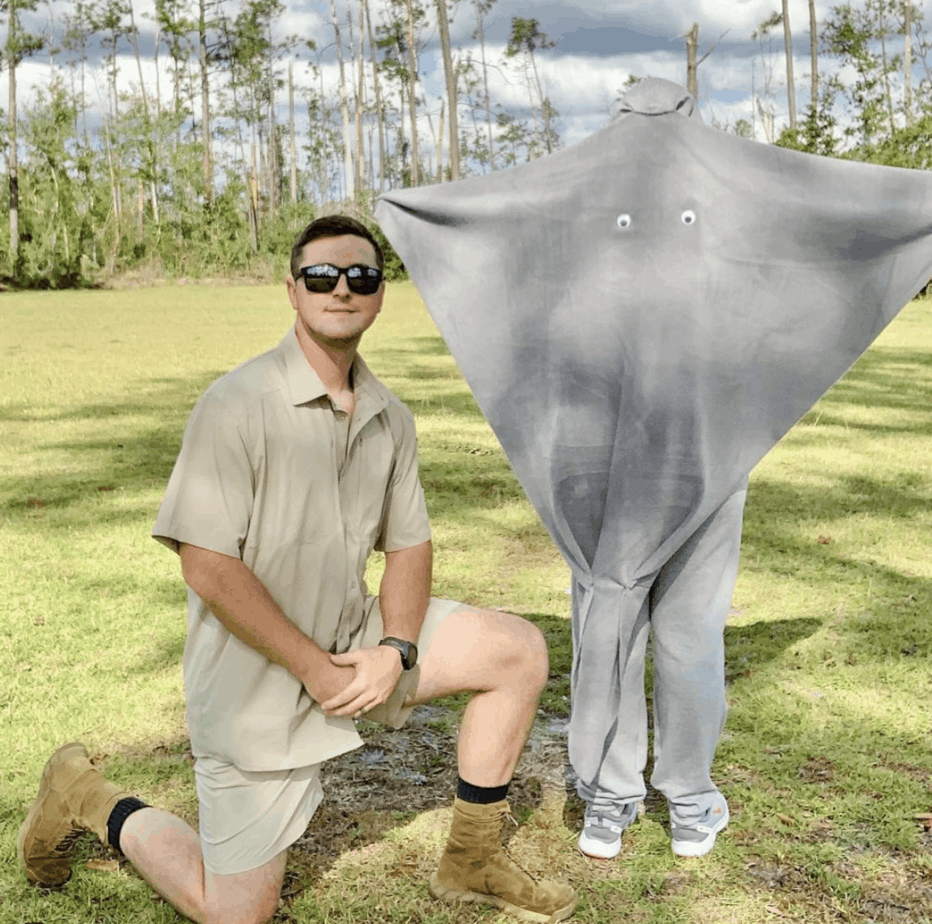 80's Jumpsuit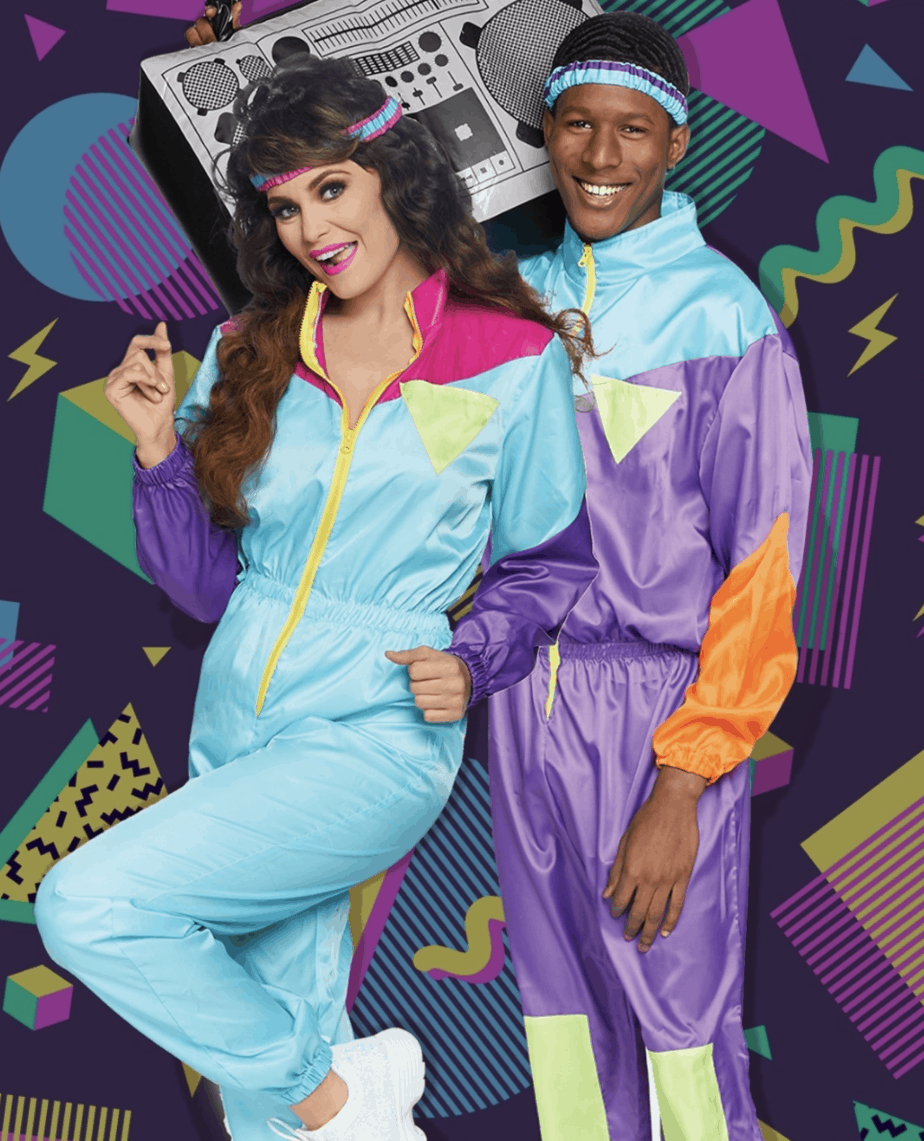 Shaggy & Velma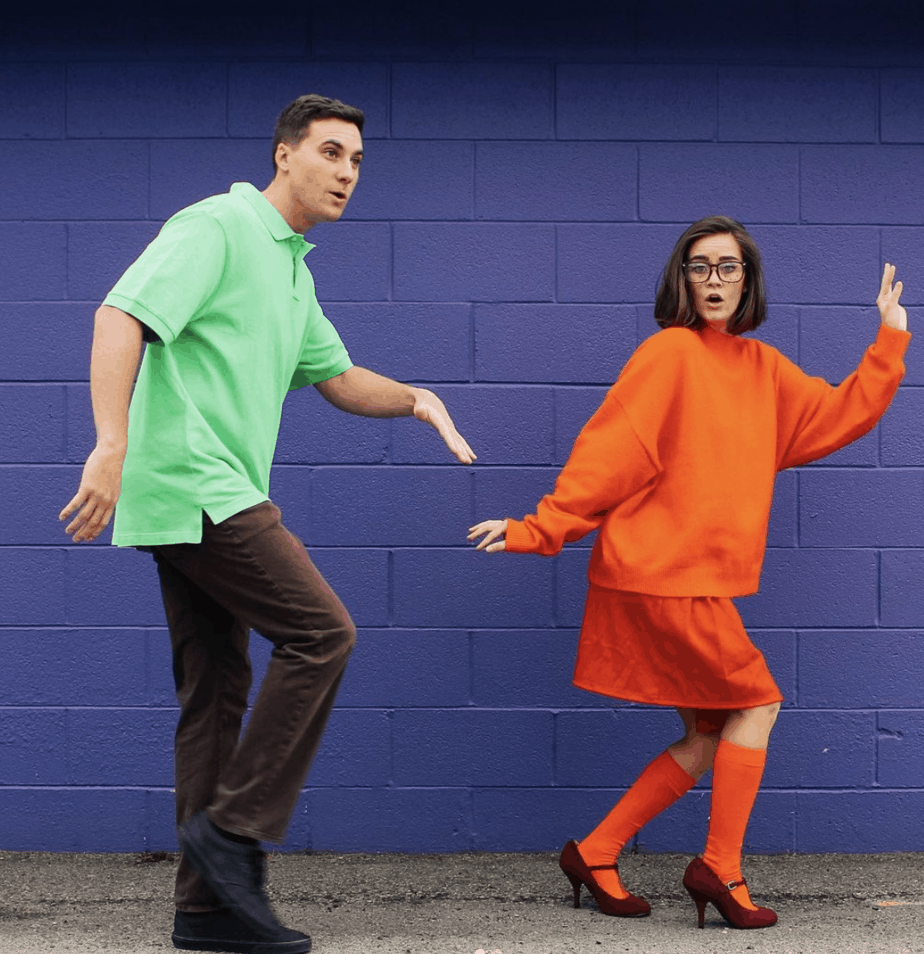 Lovers of this favorite cartoon, scooby doo come here and see how you can show your love for this classical cartoon.
1980's Workout Fanatic Couple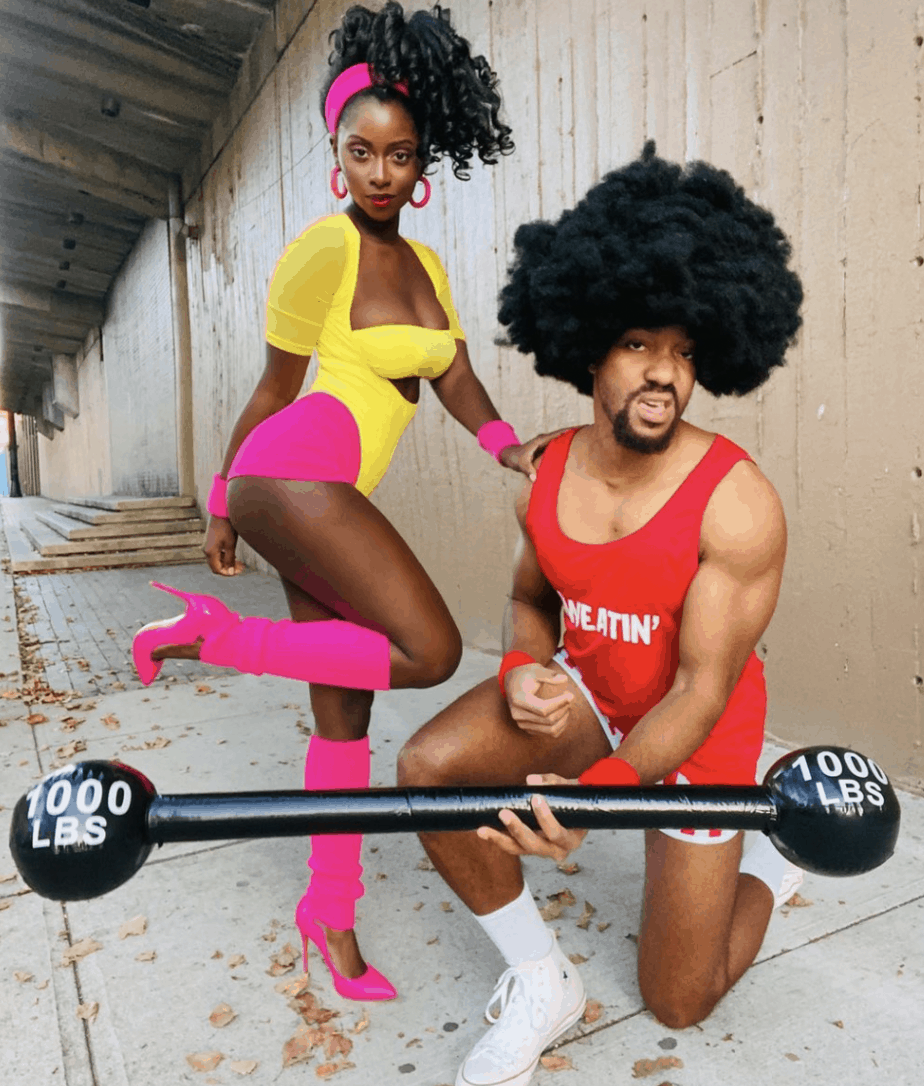 Zeus and Aphrodite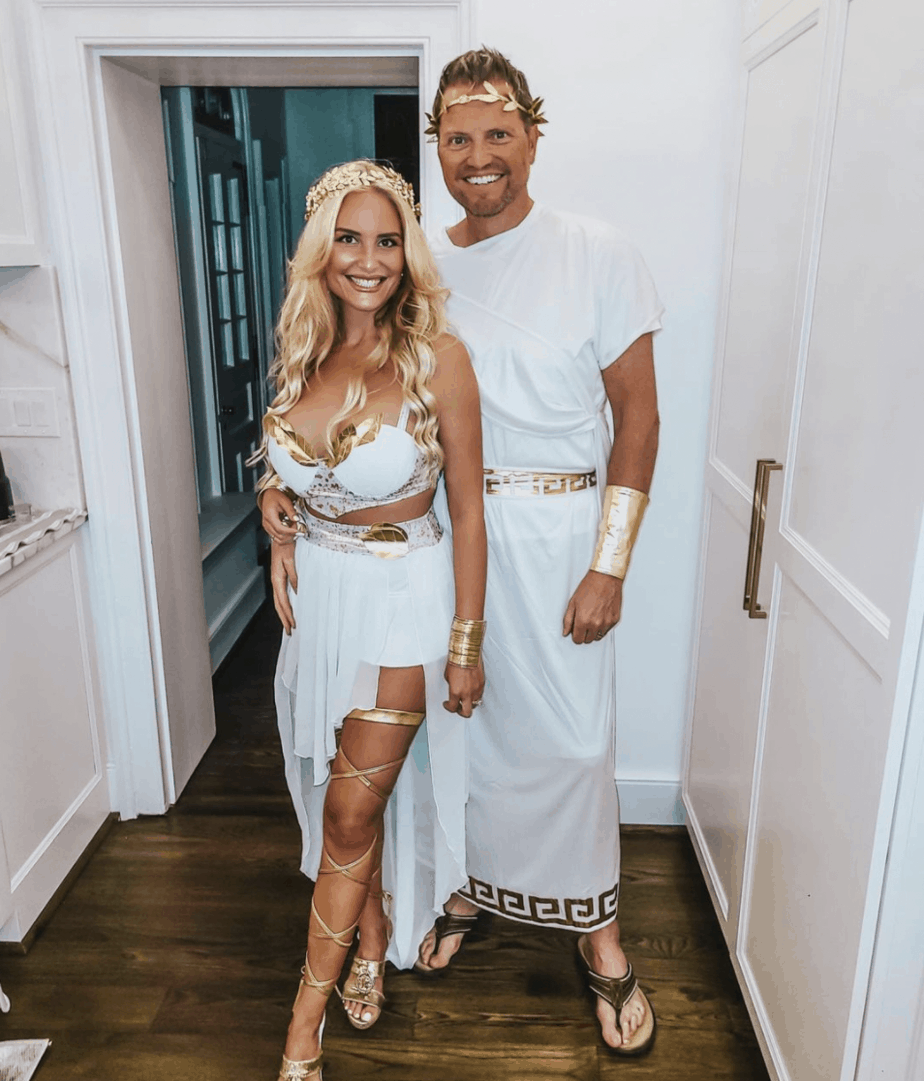 Mortal Kombat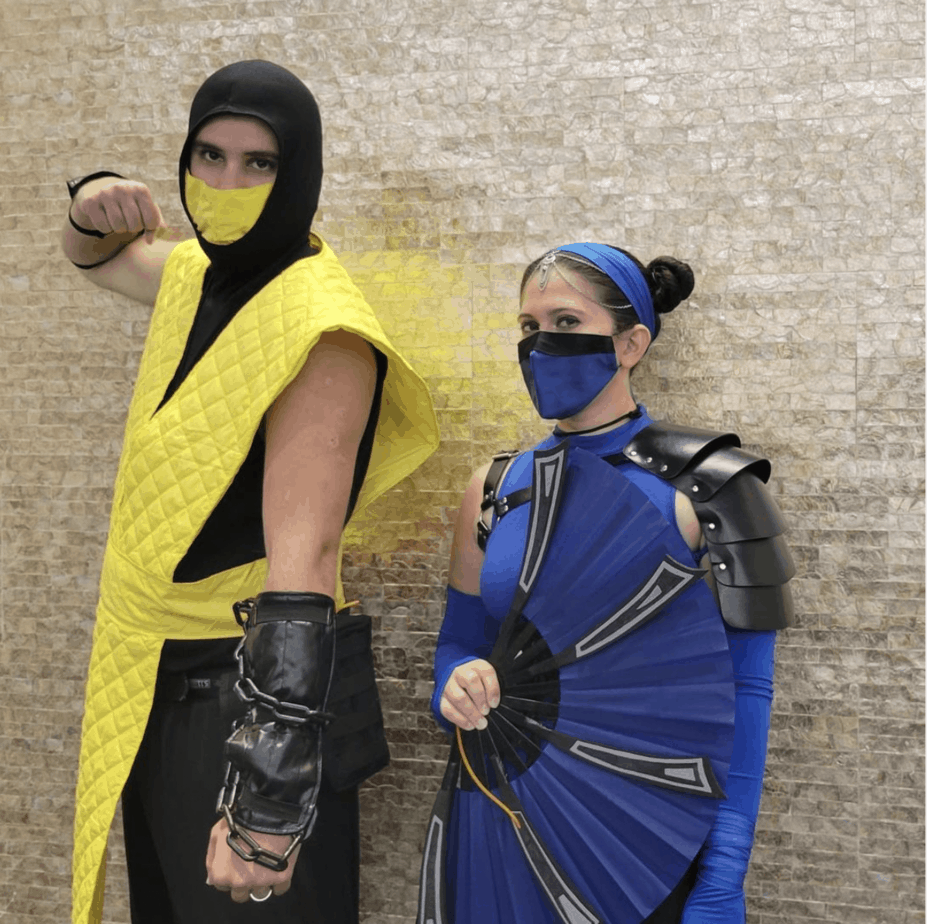 Flawless display of your favorite mortal combat character.
The Great Gatsby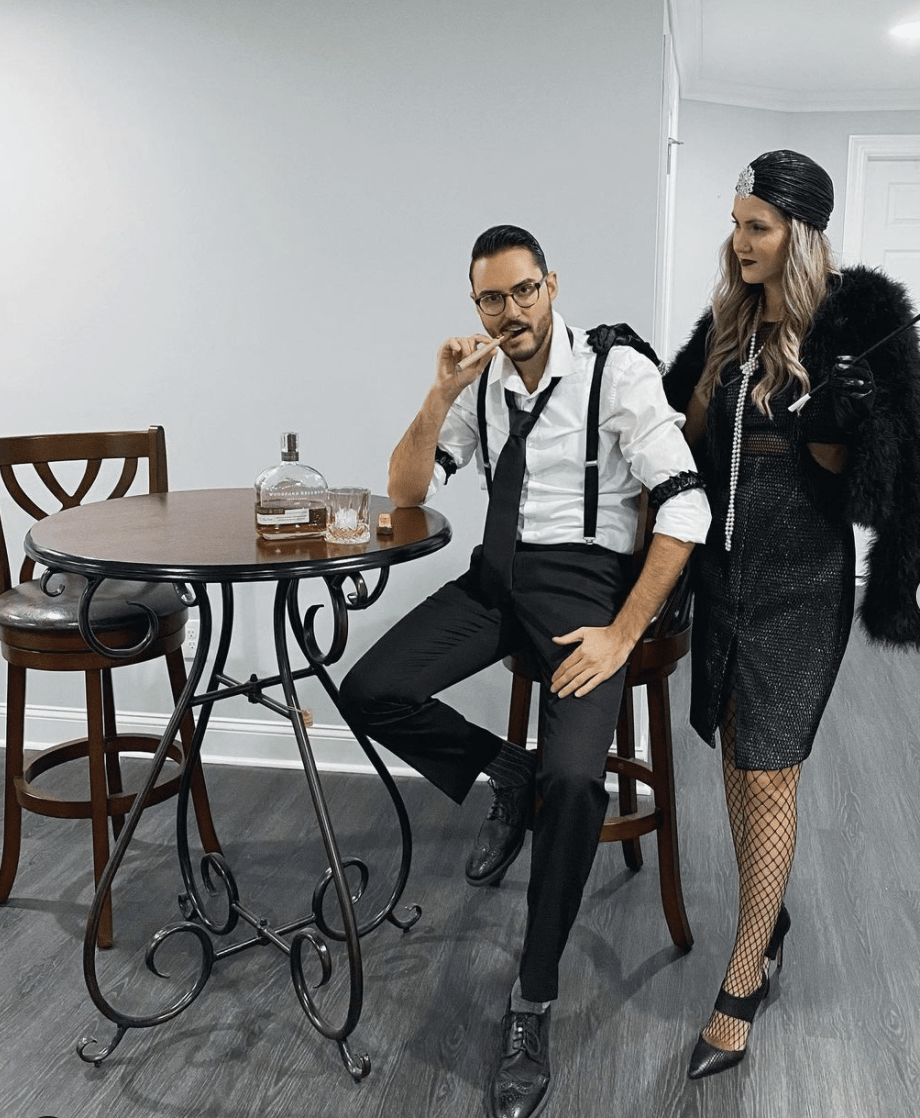 Alien & Astronaut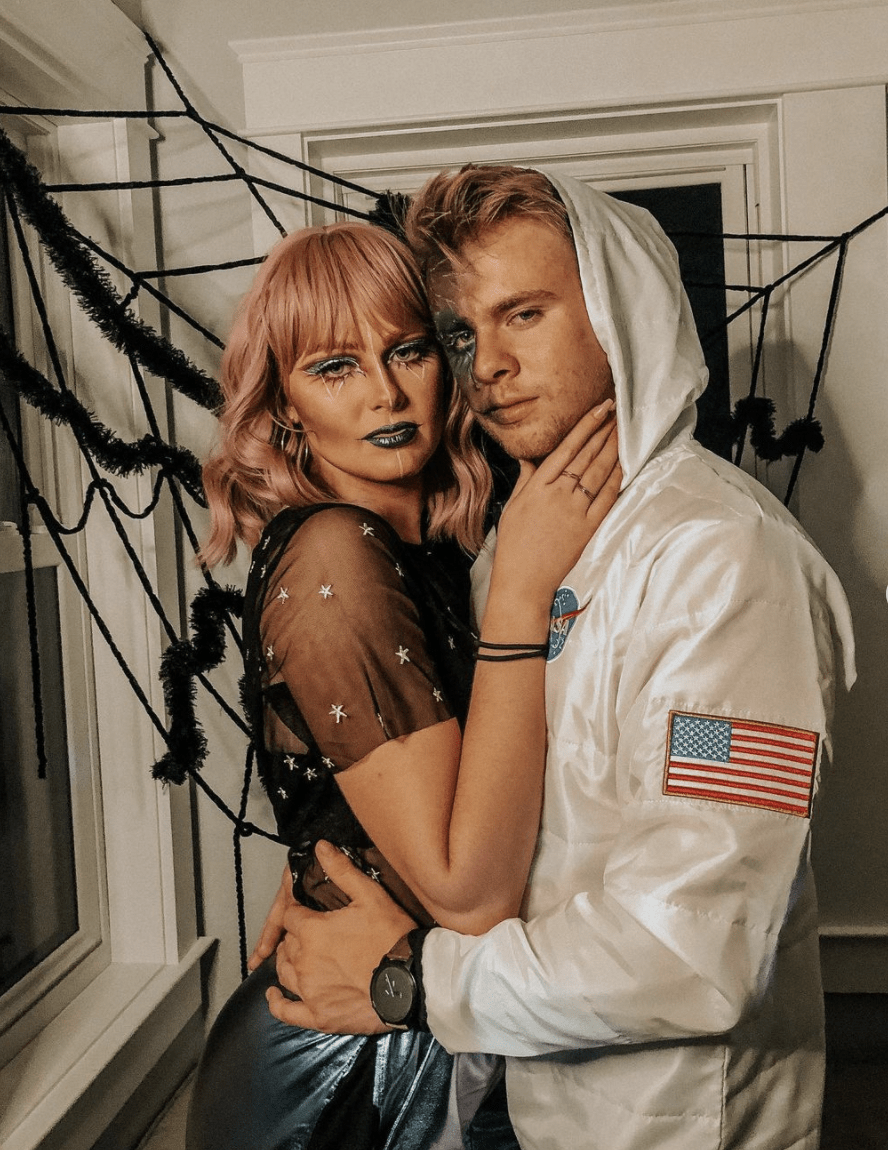 The Grinch & Cindy lou who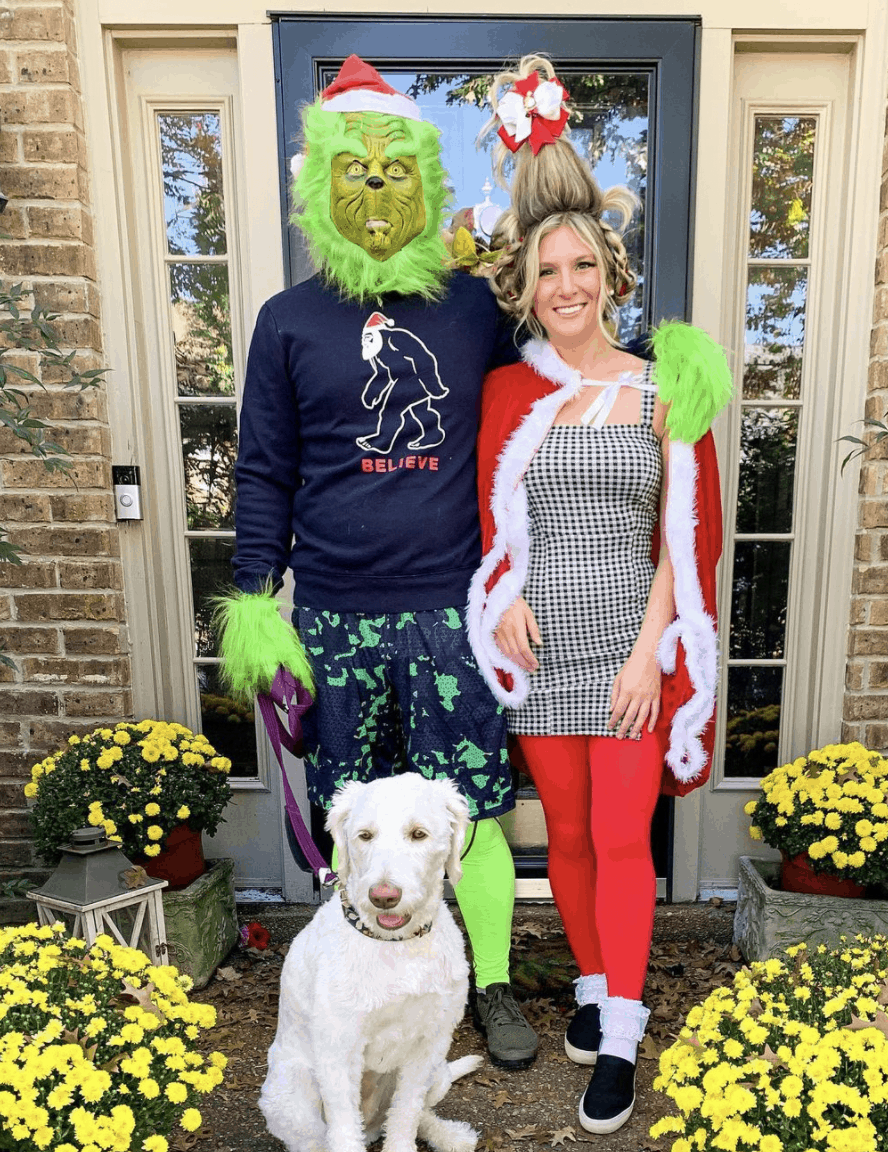 The Grinch wants to steal Christmas but we will not let him.
Horror Couple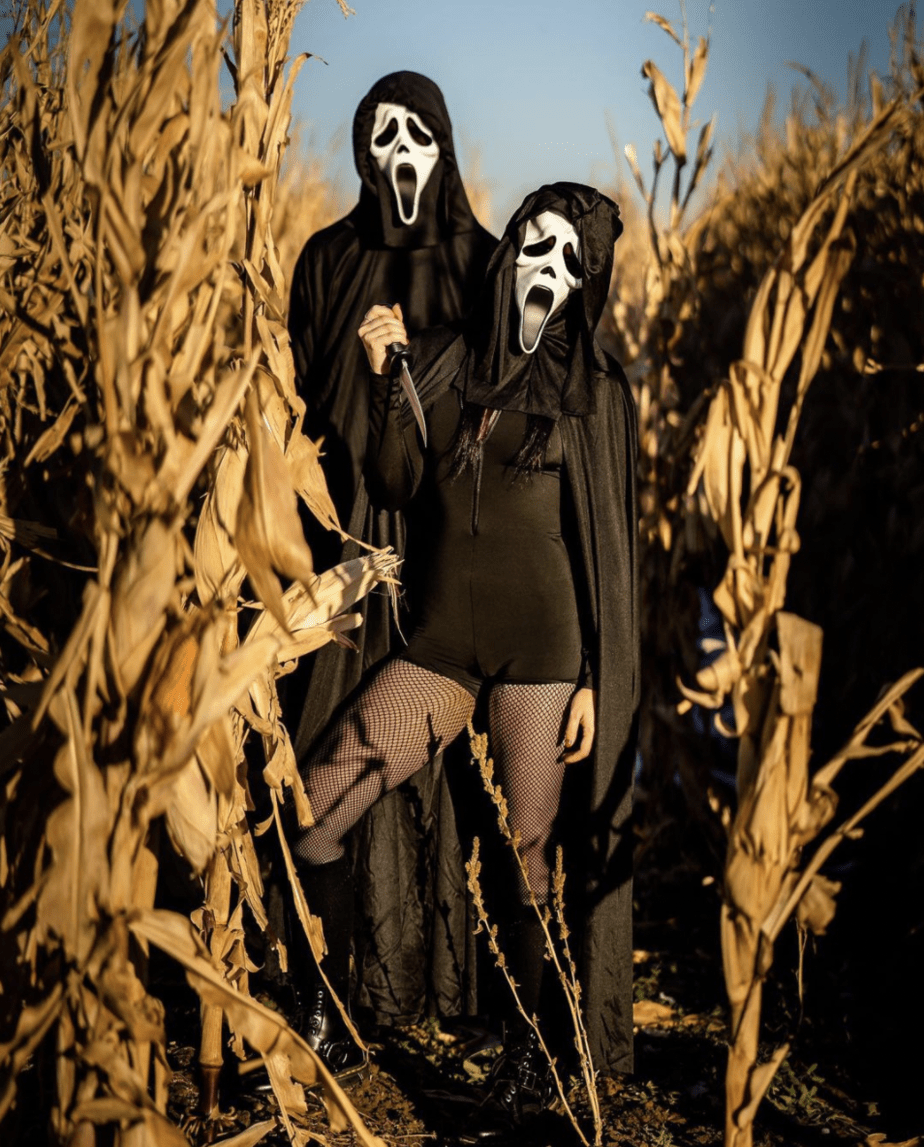 Netflix & Chill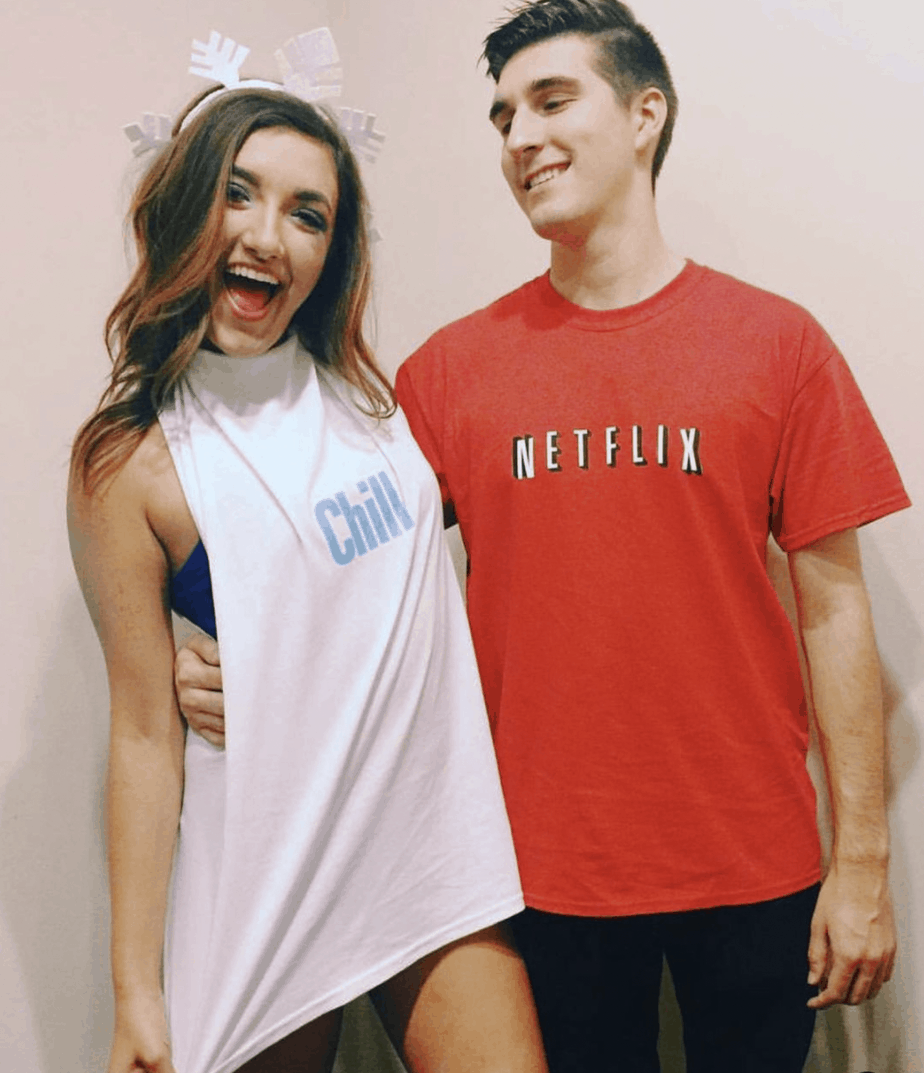 Is this not what everyone does now, Netflix and chill.
Luigi & Mario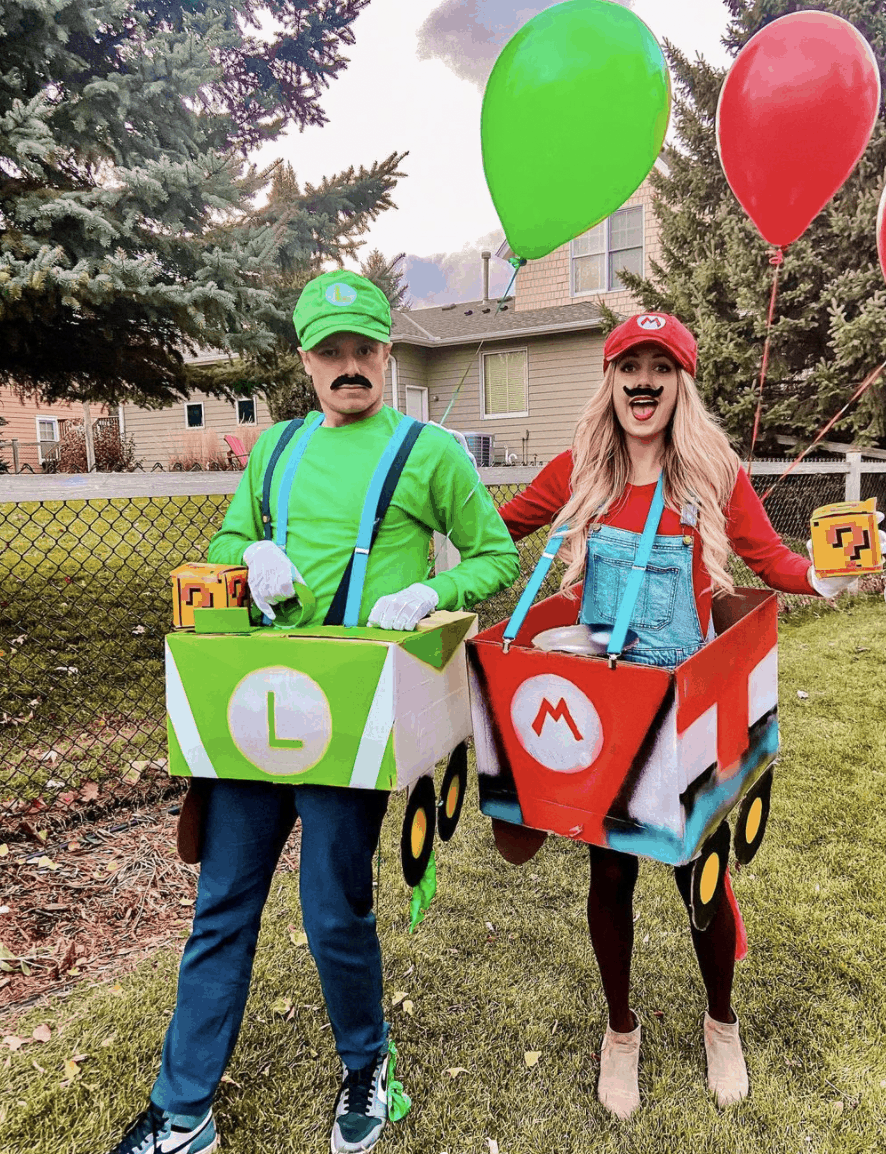 One of my favorite childhood games, this couple costume is just hilarious.
Jigglypuff & Oddish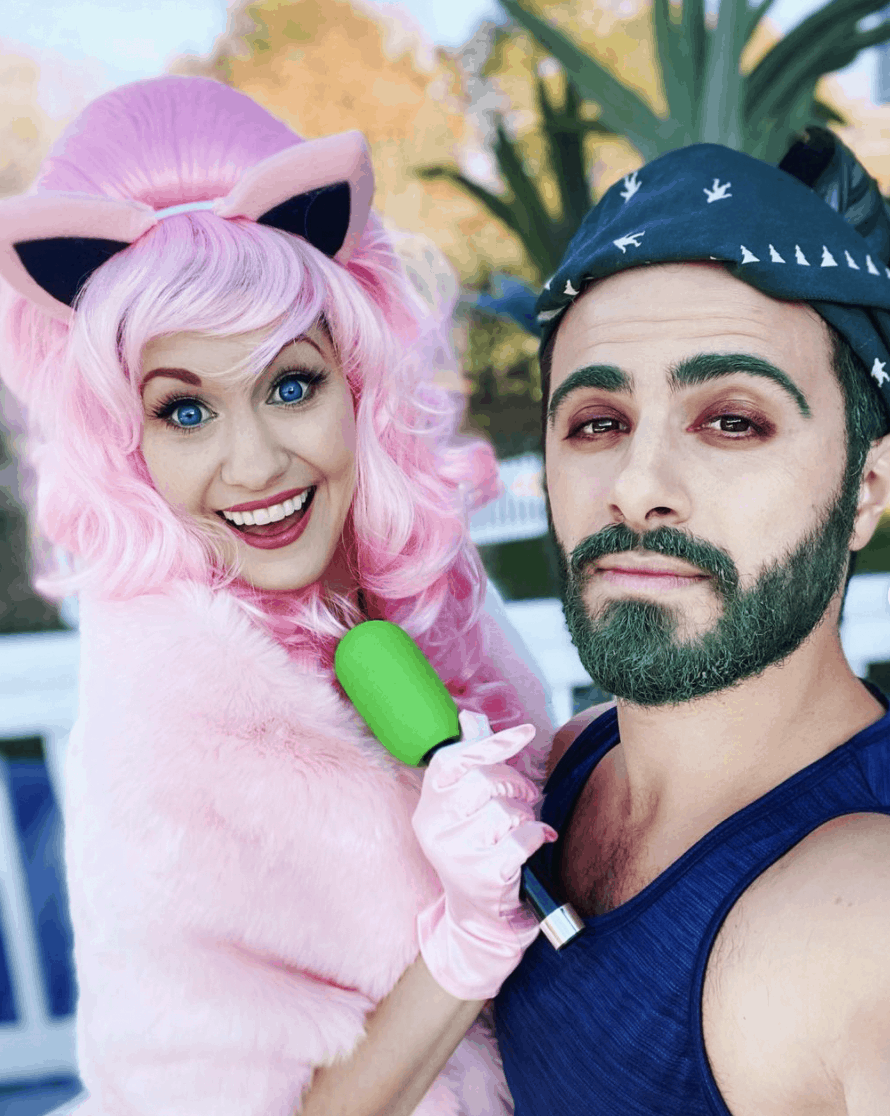 There we go 50+ couples Halloween costumes you can choose from, so tell me which costumes are your favorite ones.
Related Posts