8 Thanksgiving Dresses Plus Size Women Are Buying
Thanksgiving is in a few weeks, Yea… it's turkey day. I am sure you would want to be looking cute for the day. Depending on where you're having dinner, you would want to dress accordingly. Whether it is a casual look just with family and friends or a more put-together look.
What is Thanksgiving
Thanksgiving is a national holiday in the United States, celebrated on the fourth Thursday of November. It originated as a harvest festival. Thanksgiving is regarded as the beginning of the fall-winter holiday season, along with Christmas and  New Year, in American culture.
Thanksgiving is a time to pause and give thanks for the bounty of the country and to gather to celebrate the season. Most people celebrate by gathering at home with family or friends for a holiday dinner. The centerpiece of contemporary Thanksgiving in the United States and Canada is a large meal, generally centered on a large roasted turkey. In addition, the meal is served with a variety of side dishes. They vary from traditional dishes such as mashed potatoes, stuffing, and cranberry sauce.
8 Thanksgiving Dresses Plus Size Women
1. Audra Off Shoulder Ruffle & Flare Dress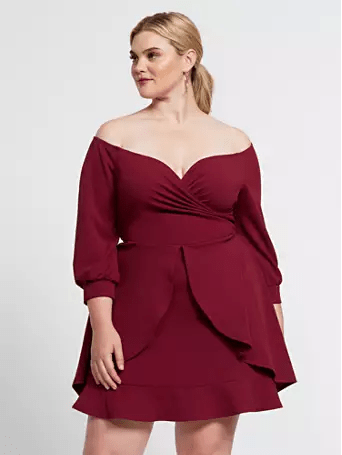 This elegant flare dress is perfect for making a statement on any special occasion. It has a flare ruffle peplum, you can style it with stilettos and red lipstick.
2. Special Occasion Black & Gold Fringe Mini Dress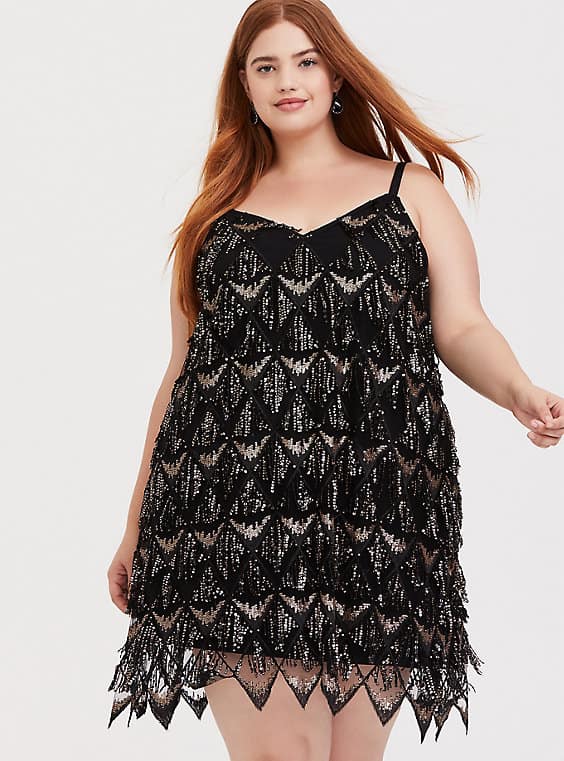 A twirl-worthy special occasion dress you can pair with your favorite pair of heels.
3. Twist Love Dress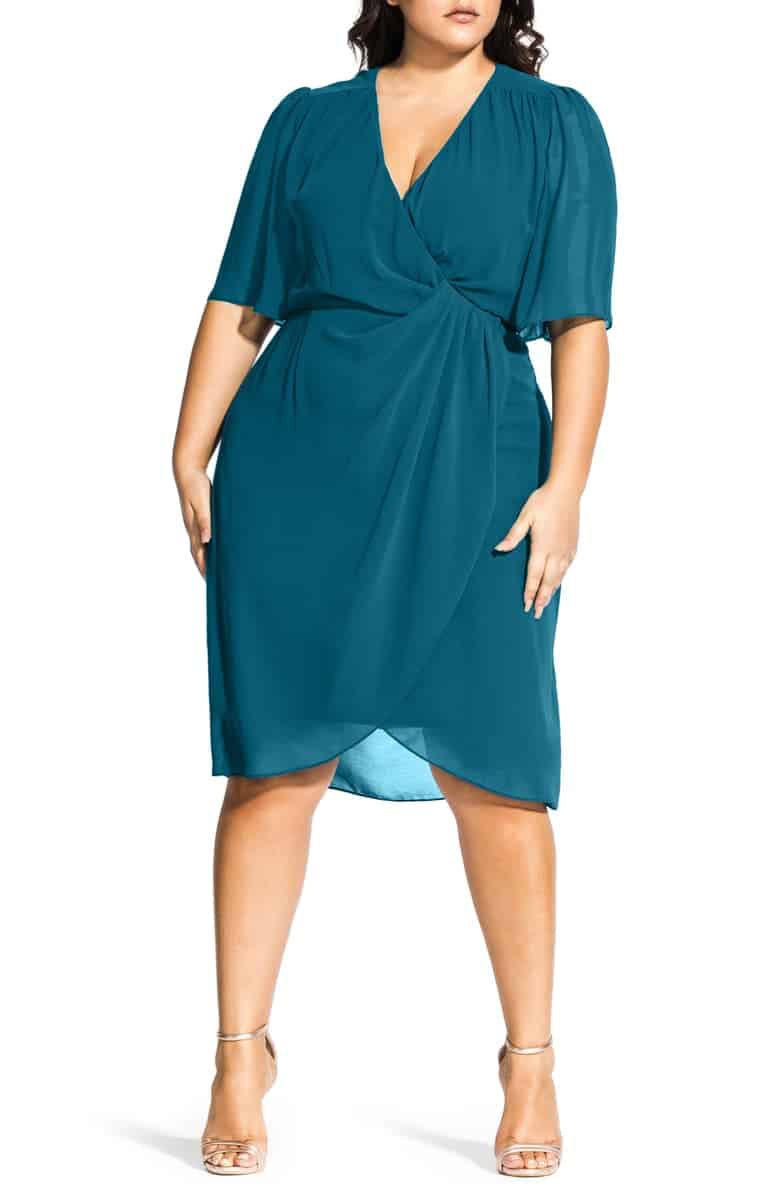 This dress from city chic has a sweet waistline twist which can help sleek your waist. also, the color is beautiful.
4. Belted Sweater Dress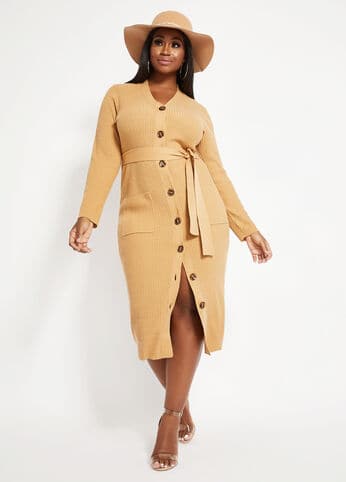 You can pair this sweater dress with knee-high boots and open up a few buttons near the hem so you can show off some leg and your hot boot game.
5. Curve Bottle Green Bardot Lace Skater Dress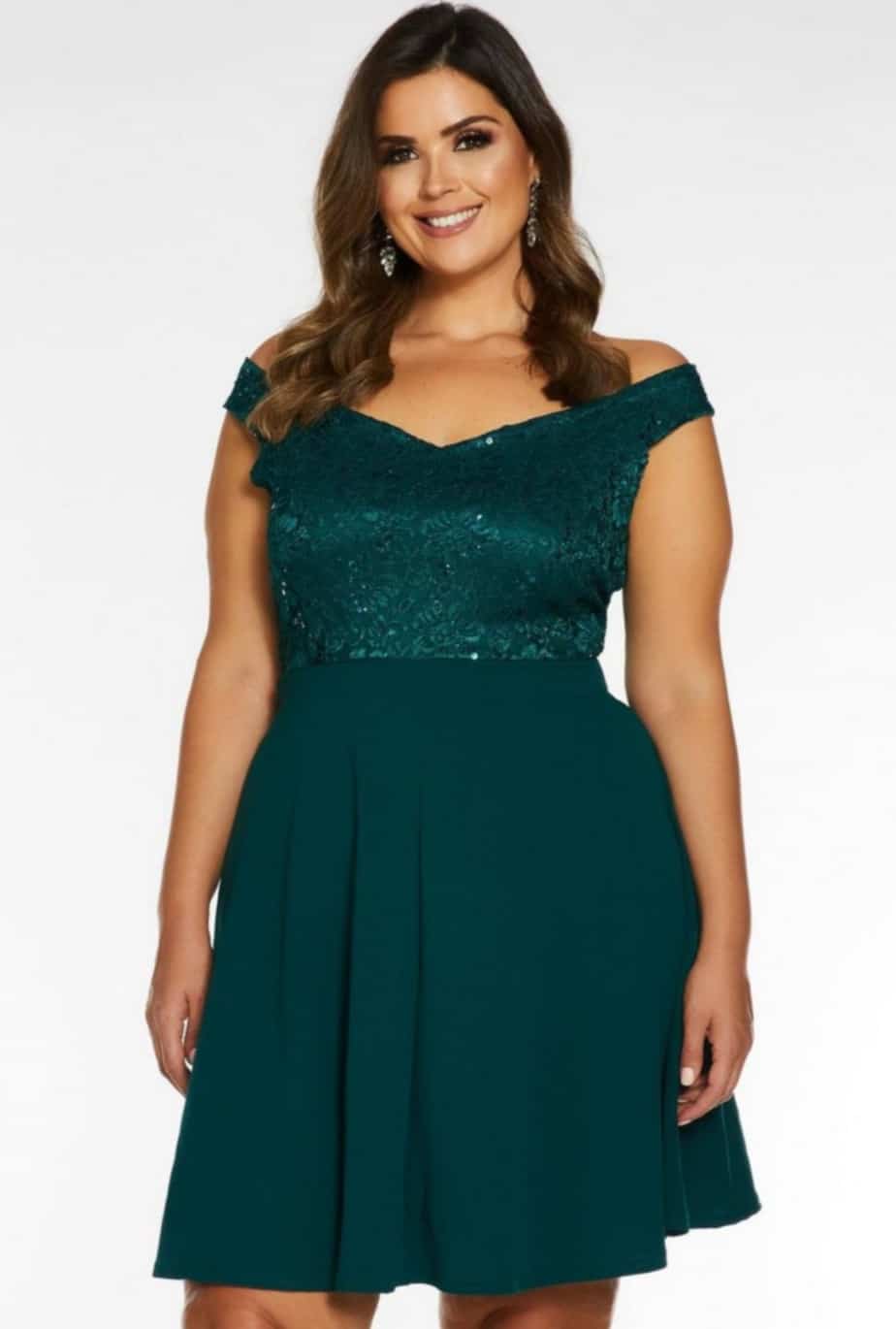 This skater dress can be paired with heels and you are ready for your dinner
6. Bruna Floral Print Dress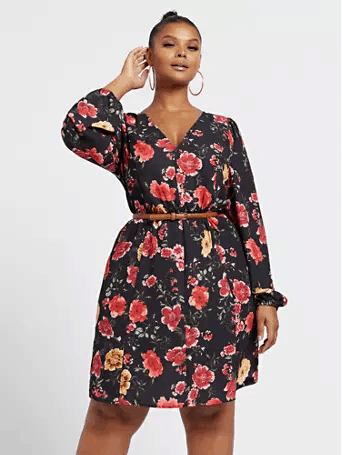 Who said we cant rock floral for autumn/fall? Get dressed in this simple floral gown, styled with a belt and boots for a casual look.
7. One Cozy Day Mini Dress – Olive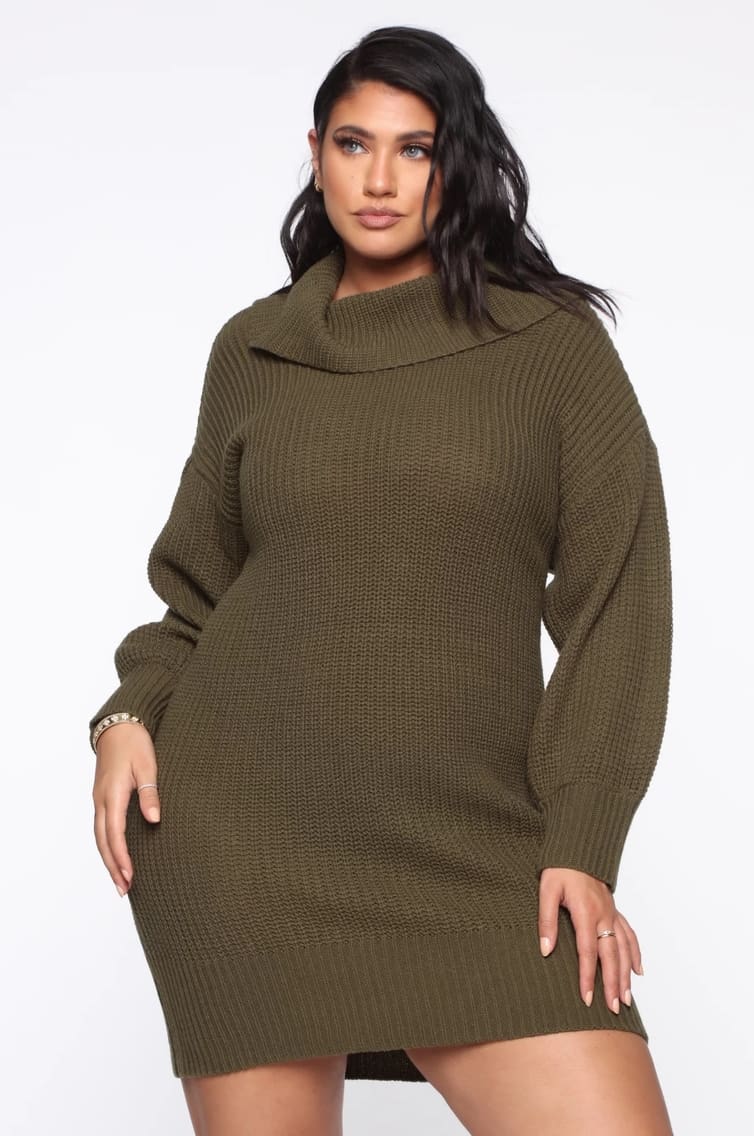 You can pair this sweater mini dress with boots and you are good to go.
8. Vanessa Bow Back Flare Dress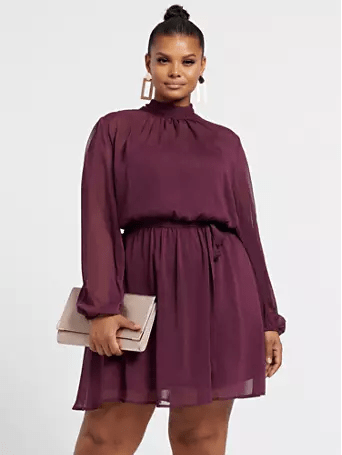 This dress is just perfect for thanksgiving. You can style it with pumps and look super cute.
WHICH IS YOUR FAVOURITE??
IF YOU LOVE THIS POST PLEASE SHARE AND PIN IT!!!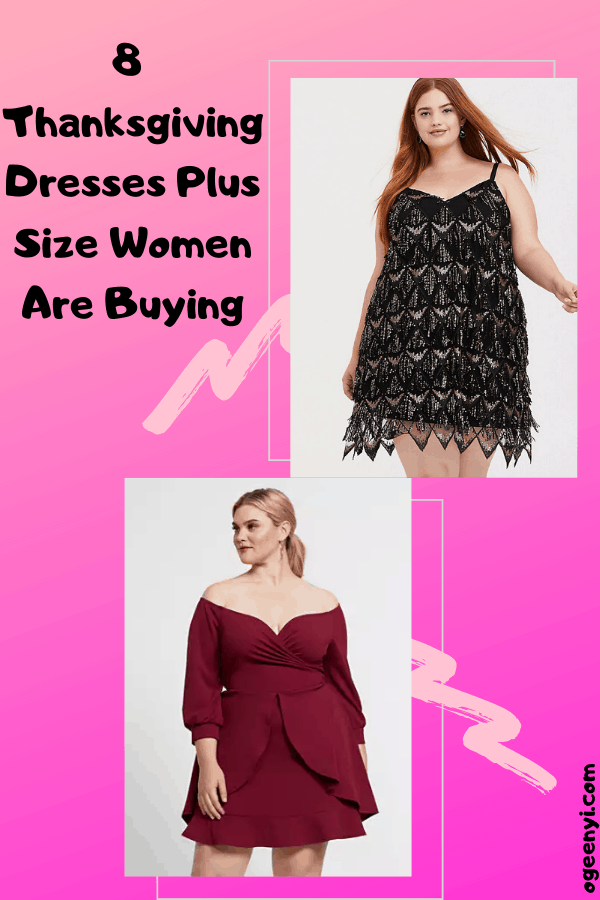 Check out more post